Sad Times...
Sad Times
Sheila Rowan
(Photo courtesy C.J. Groth)
It has been a sad week for our community, as we have lost two wonderful pillars of our community and two dear friends with-in the space of a few days with the passing of Carol Colburn and Sheila Rowan. Somehow, posting a blog hardly seems a fitting enough tribute but really at times like this, nothing really does...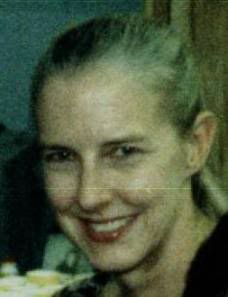 Carol Colburn
A year or so ago, I went to a funky little memorial service at Mallory Square for a local musician who had passed away. As his various friends and family got up to say a few words, I was surprised to see my friend Sheila Rowan step forward. She was a member of his cancer survivor group and she began her remarks by saying, "I hate memorials and I despise eulogies, but I am here for my friend." She then proceeded to deliver the most memorable and ultimately moving eulogy I heard that evening. Not with the sort of flowery, uplifting remarks that are typical of such occasions, but in her honest (and accurate) assessment that the man was, "somewhat of a horse's ass" but that she loved him just the same and just as he was.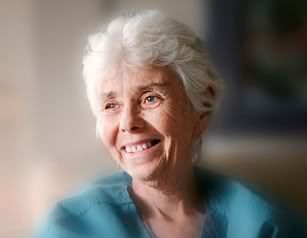 Sheila (Photo by C.J. Groth)
That was the Sheila that I knew, honest, blunt and straightforward to a fault, defying convention and not overly concerned with what others may think. She was a fierce defender of maintaining a decent quality of life, one who commanded respect and admiration for her diligence, determination and preparation, usually in the face of overwhelming odds. I recall seeing her at the Library during the battle against the Watermark developers, poring over the massive reports that were prepared for the City Commission and thinking that there was no way that the City Commissioners spent that sort of effort learning about an issue. I think unique is overused as a description, but in Sheila's case it actually applies. A character with character, Sheila was such a part of the fabric of the Key West that I know and love that it is hard to imagine the island without her around.
(Photo by C.J. Groth)
I met Carol Colburn in 1996 while working at Reef Relief. Technically, Carol was a volunteer who did all the bookkeeping and accounting for us, but in reality, she was around the office as much as any of the staff and assisted in ways that went well beyond her financial acumen. She had a deep love and commitment of the Ocean and of scuba diving and brought a sense of fun and adventure to the office that was contagious. We worked closely together, overseeing the Reef Relief store, organizing special events and setting up tabling displays at any number of community events. Carol was able to secure the funding for Reef Relief to attend the huge scuba diving convention DEMA for the first time as she recognized the significance of enlisting the scuba community in protecting coral reefs.
Carol & Michael at DEMA
Michael & Carol- Fantasy Fest
You never realize what impact someone has on you until they aren't around and when Carol left Reef Relief and took her considerable talents to the Florida Keys SPCA, it really hit home how much I had come to depend upon her good nature to even out the stressful times that can crop up in the non-profit world. To my detriment, I did not do a very good job at keeping in touch, though I would often see her at benefits for the SPCA and I knew that she was happy and committed to the cause of animals in the same way she had been for protecting the reef.
Carol
My wife Kathy and I have heavy hearts and we wish to express our sincere sympathy to the families and friends of these two remarkable women. We grieve with you. My grandfather once told me that, "A life well lived is the best tribute you can give a person." Hopefully, having had the good fortune of having these women as friends and role models, we can honor them with our community, with our friendships and with our decency.
Carol Colburn Obit
Sheila Rowan Citizen story
Mark Heddon on Sheila