Wicked
April 25, 2008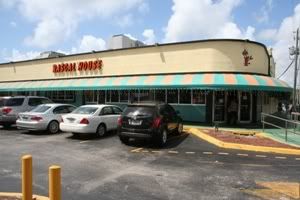 The Rascal House
Robert Is Here
Wicked
Vizcaya
The Indy Car race was only the first half of our South Florida adventure. In addition to the race, we had the chance to hit a number of destinations before heading to Ft. Lauderdale to catch a performance of the traveling Broadway show, Wicked.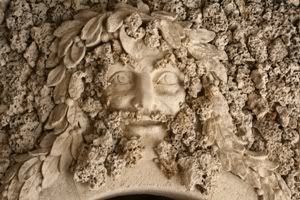 Vizcaya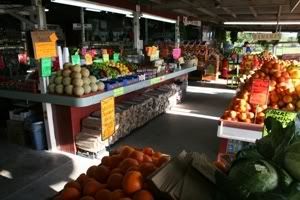 Fruit Stand
We started in the vicinity of the speedway in Florida City and our stops there included a delicious meal at the newly renovated and expanded Capri restaurant. This classic Italian fixture is the home to a wonderful selection of Italian favorites in a warm and welcoming setting. Many of the race teams and officials find time to squeeze in a visit while in the area. They probably don't make it to another Redlands icon, the famous Robert is Here fruit stand. Located at the edge of the Everglades, in the heart of what is left of the agricultural industry of the area, Robert is here is a must stop for us when we are in Florida City. We loaded up on fresh fruit and local honey and such, slurped down a yummy Mango smoothie before heading off to Coconut Grove.
Gardens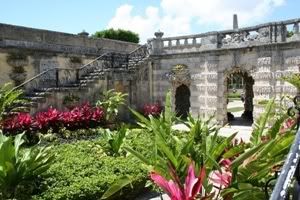 In Coconut Grove, we visited the incredible Vizcaya Museum and Gardens. Built in 1916by agricultural industrialist James Deering, Vizcaya is a stunning example of the luxury and modernity of the gilded age that has been carefully restored and maintained. An amazing 10 acre gardens are also on the estate which is right on Biscayne Bay just south of downtown Miami.
Jim & Kathy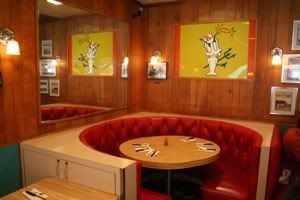 Sunday was also a somewhat bittersweet day as before heading to the Broward Center for Performing Arts, we had brunch at The Rascal House in Sunny Isles. Our good friend Eli Schloss had introduced us to the iconic Deli some years ago and we read with great sadness that after 54 years, the Rascal House was closing on the very day we would be in the area, so we braved the masses and made our way to the deli to enjoy a final meal there. The Rascal House was the last of the infamous Wolfie Cohen's original New York style delis, which once included Wolfie's, Corky's and Pumpernick's.
The Rascal House
At least I didn't feel strange taking photos inside the landmark deli, in fact many in the crowd were snapping away and it was a sort of surreal experience. Some in the crowd were openly weeping as they waited their final seating in one of the iconic red vinyl booths, tables or lunch counter which has served generations of hungry patrons. We'll certainly miss the old Rascal House.