Double Exposure
June 19, 2010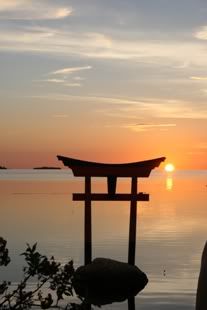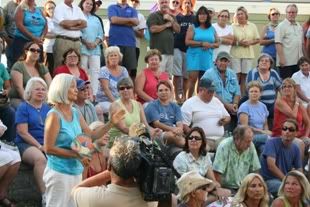 DeeVon makes a point
Double Exposure
Often times with the busy Key West calendar, there are competing events that we would like to attend that occur simultaneously, this seems to happen most often during the tourist season, but the last couple of weeks it has happened a couple of times. Last week it happened when competing birthday parties were happening at the same time and it happened again this week with the scheduling of an Oil Spill Rally at FKCC at the same time as the Art opening of work by Key West artist Rick Worth at The Studios of Key West.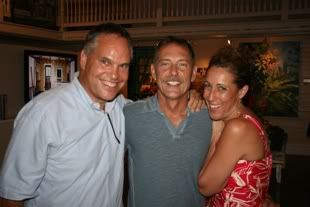 Jay, Rick Worth & Martha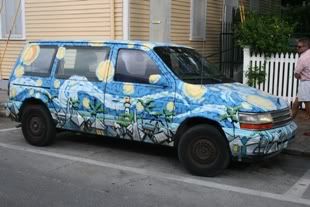 The good news is that due to overlapping start times, I was able to attend both events. The art showing started at 6 PM and the rally not till 7, so I was at the Studios of Key West right at the start of the opening and rushed out to the community college to arrive by 7, attended the rally and then headed back to the Studios again.
The show at the Studios was a 25 year retrospective of the art of local Key West artist Rick Worth. Rick is dear to Kathy & I because he is the artist who painted our car (which Kathy is currently driving down the Eastern seaboard), In the 25 years that Rick has been painting in Key West, there are few items that have not received the Rick Worth artistic treatment. The man has been incredibly prolific and diverse, painting everything including Fantasy Fest floats, cars, scooters, bicycles, furniture, murals, canvases, sets, facades and more.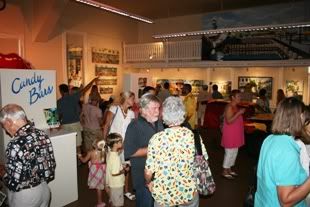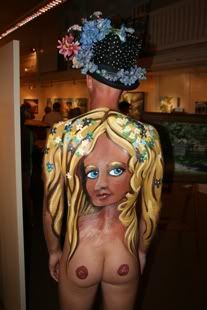 The Studios had a wide variety of his work on display in a fantastic show that brought out huge masses of people, one of the most popular and crowded Walk on White shows ever. It was truly remarkable.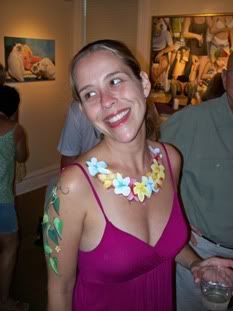 Elena
FKCC Rally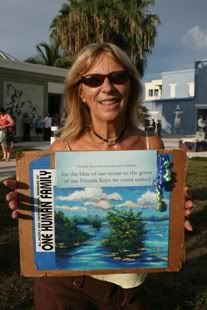 Erika
The Oil Spill rally was sponsored by the Florida Keys Environmental Coalition and FKCC and was in response to a brief CBS Evening News segment that was being filmed in the Keys about the local response to the Oil disaster. CBS correspondent Steve Hartman was here to ask questions of some of the over 4000 volunteers who have signed up and begun taking classes in preparation for the possible arrival of Oil.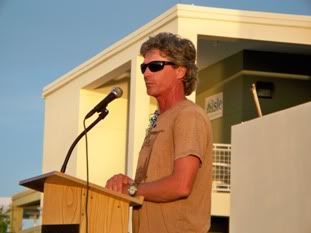 George Bellenger
Steve Hartman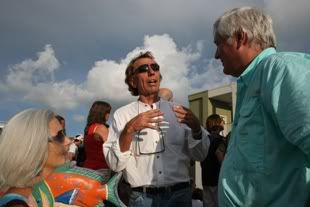 DeeVon Quirolo, Harry Powell & State Rep. Ron Saunders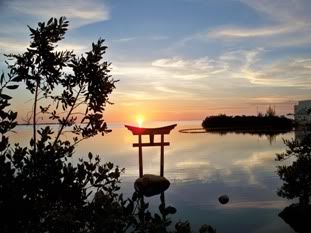 It was a remarkable, mostly positive rally, rather than protest that focused on the preparations and not only on the doom and gloom that has seen much of the focus. There was a great mixture of long-time Key West activists like DeeVon Quirolo, Harry Powell & Joel Biddle and newer, mostly younger and eager people who are new to the trenches of fighting for the fragile Keys environment and hopefully the event helped capture the spirit of the people here. Check it out for yourself with the link below.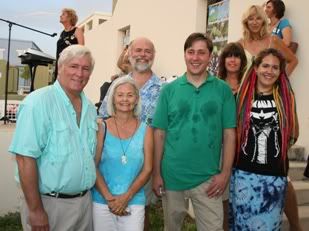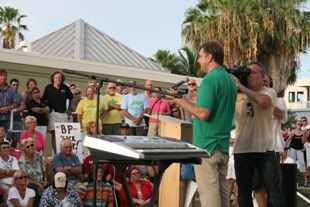 CBS News Key West story