Kathy & Michael's Christmas Eve Open House 2011 –II
December 25, 2011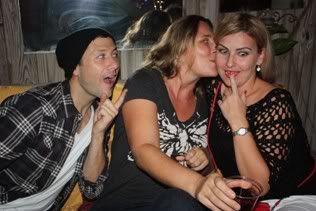 Nick, Petra & Adriana
Cookie & Kelsey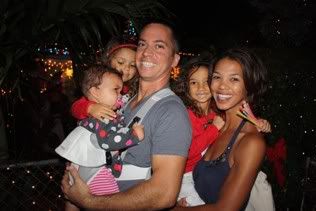 the Kennas
Kathy & Michael's Christmas Eve Open House 2011 –II
The party invitation always states that the party is scheduled from 5 PM – 10PM, but it always, always runs well after 10, and we don't mind. This year was actually the exception in that the last guests departed at about 12:30 AM on Christmas morning- which is somewhat earlier than in past years.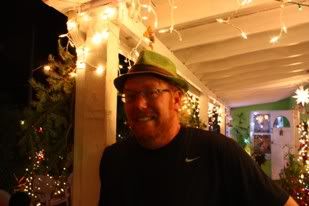 Michael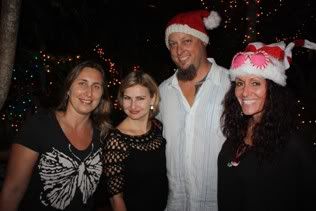 Petra, Adriana, Scott & Wendy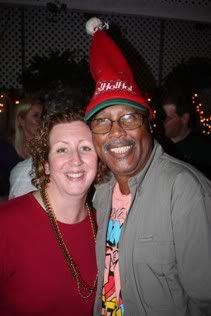 Kris & TJ
The party evolves as the night progresses with children and families eventually giving way to a totally different group of revelers who stay long into the evening enjoying the food, drinks and company. As always we had a number of guests who brought their out of town visiting family members and friends, which is something else we always encourage. It is always nice to meet new people and they are all welcome at our parties.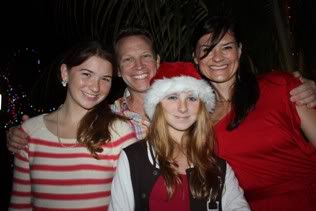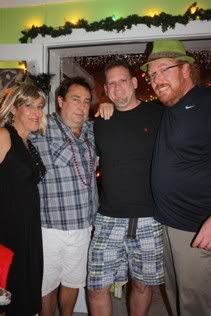 We also had a very International representation this year as we had guests from a number of nationalities including friends from Albania, the Netherlands, England, Cuba, Slovakia, the Czech Republic, Senegal, Ireland, Italy, Australia, New Zealand, South Africa, Haiti and Trinidad. There were possibly more countries represented, but it was kind of cool to have such a diverse mix and typifies one of the great things about Key West. It was a fantastic representation of our community, heck even Key West Mayor Cates and his wife were on hand.
Florrie & Sy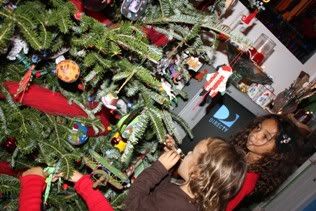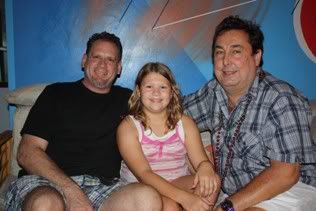 Kathy & I were inundated with gifts from our guests, which were unnecessary but appreciated. We ended up with over three cases of gifted wine and have enough beer on hand to host a couple of more parties. The food was mostly gone though and that is a good thing, because it means that people enjoyed it and that we just about have it down on how much to prepare.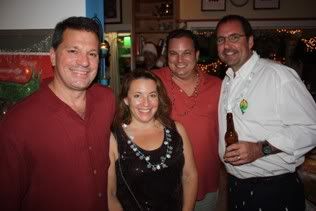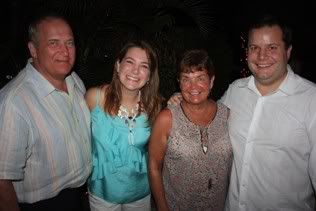 We are truly touched that so many people choose to stop by and include our party as part of their holiday. We wish to take a moment to thank everyone who came over for helping make our Christmas Eve so special. We realize that many friends could not make it due to other commitments and their own holiday traditions, but we want them all to know that they were missed and we wish them all a happy holidays and a very happy New Year!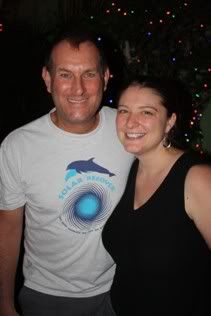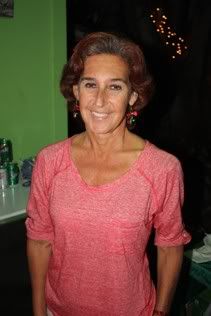 Andrea
We also want to thank Andrea our bartender, Chris who handled the food, our photographer Nick and our wonderful neighbors Angela, Daisy & Cookie who helped us out in many ways. Also thanks to Pastor Larry and Peace Covenant Presbyterian Church for loaning us folding tables.
Michel & Malika