Kathy & Michael's Christmas Eve Open House 2011 -I
December 25, 2011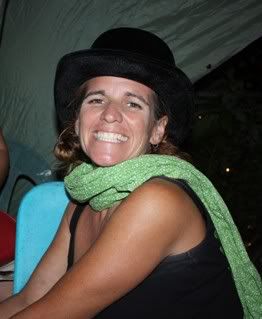 Carol
Richard & Bethany
Kathy & Michael's Christmas Eve Open House 2011 -I
"We are indebted and grateful to be invited to be a part of your Christmas crowd. Great food and drink -- and our favorite part, what an eclectic group of friends you have! The wide variety among your friends says so much about the two of you. It was a treat to meet new (to us) and interesting people, and folks from across the spectrum of Key West."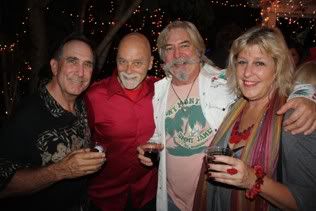 Kathy & I received the note quoted above from friends who attended our sixth annual Christmas Eve open house. Though it was just one of many great thank you notes, e-mails and calls that we got, I wanted to share it because it captures so eloquently the reason why we continue to host our annual party. The wonderful mix of people who attend our party are what make it so wonderful and they simply represent the incredible community in which we live.
This year we once again hosted well over 200 people at our home over the course of the evening, people from just about every facet of our community and many incredible and unique people that make us feel so fortunate to live in Key West. My friend Trevor told me during the party that he likes our party because it is just like Goombay- which to me is about as high a compliment as we could receive. Goombay is known for bringing out people from across the diverse spectrum that is Key West and that is what we wanted for our party, something that represents the diversity and uniqueness of our island.
Susan, Carol & Sheldon
Jaynie, Brax & Jeff
Dale & Fran
It was an incredible evening for us. It took massive amounts of preparation and Kathy and I worked hard to make sure everything was ready. This year we once again hired help to tend bar and prep food and we even invited the incredible local photographer Nick Doll to take photos (though all included in this post are my photos). We almost didn't have the party this year. After five years, we weren't sure if we wanted to keep it going, plus I really wanted to head up and see my friends in Indianapolis and be with them during the holidays.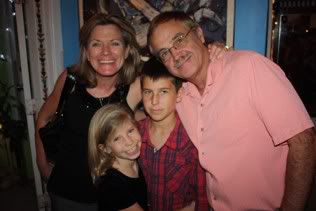 The Whitesides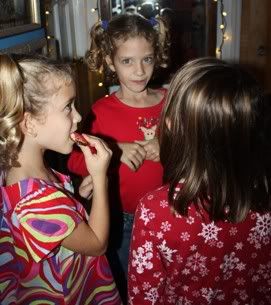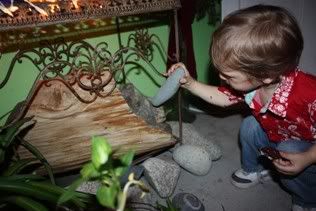 Ultimately, we heard from so many people who expressed dismay that we might not have the party; that we decided to continue the tradition and host the party. We had a number of friends with young children who informed us that this was part of their holiday traditions and we have a number of six year olds who have attended each year of their lives.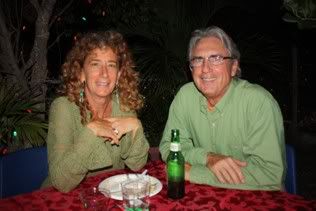 Heidi & Donnie
Lisa, Todd & Kris
It was an amazing and fun evening, we had so many people, it was difficult to find time to even say hello to them all, most of the evening Kathy was on the far side of the yard while I was on the back porch trying to make sure that we got around to welcome everyone. The early portion was dominated by families and children, Kathy had erected a play area in the back yard under a large Kelty sunshade that was a hit with the kids (and some adults).
The Ford family
Cheryl & Craig
The Tafili/ Phoenix family