Deck the Halls
December 10, 2011

Home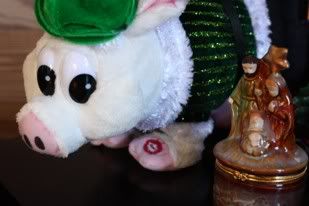 Deck the Halls
With the holiday season firmly underway here in Key West, it was time to drag the holiday decorations out of storage, head to the MARC House to get a nice tree and begin the long process of decorating the house in anticipation of a busy month. I can take very little credit for the incredible light display on our house each year, Kathy designs and hangs pretty much every strand of lights on the house. I get the pleasure of taking them all down next month. She does an amazing job, our house looks fantastic once again.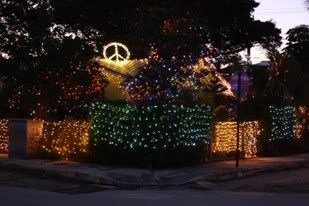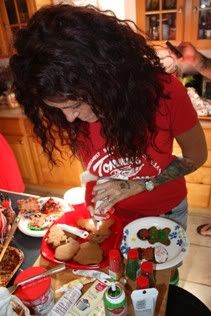 Wendy
The process of decorating is an extensive one, after a complete cleaning of the yard and about a week of putting lights up just about every night, we move to the inside which goes through a similar process. This year almost all of the neighbors on our block have also put up fairly extensive holiday lights decorations and we are once again on the route for the nightly conch train tours, which pass by with great frequency filled with singing, shouting and festive revelers out to enjoy the holiday spirit.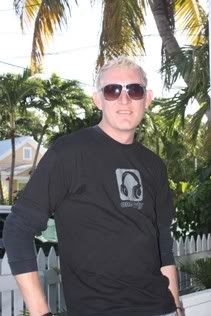 Chris
In addition to our own massive decorating task, we had the good fortune to be invited over to the home of our friends Michael and Liz to a "Deck the Halls" party to help them get their tree trimmed and celebrate the holiday season. Michael is the amazing photographer who shot what we are using as our Christmas card as part of his current holiday themed show at The Studios of Key West, "Happy Effin' Holidays".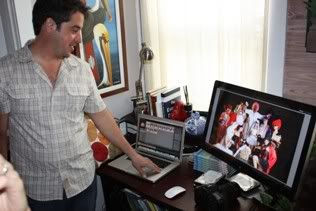 Mike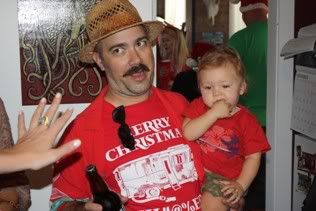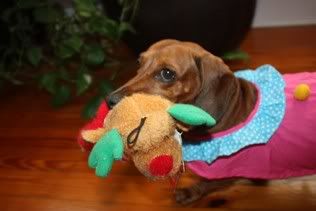 The party was a wonderful afternoon spent with good friends and good cheer and we did our small part to get their home in the proper holiday form. This is an important holiday for them as Liz's parents are coming to town and are going to meet Michael's family for the first time. I'm pretty sure they have nothing to worry about as they are about the two nicest people on the island and make a perfect match.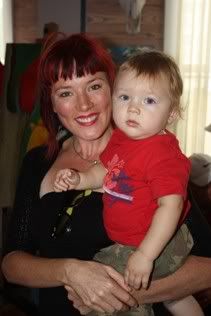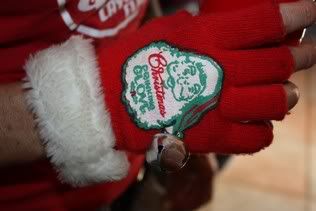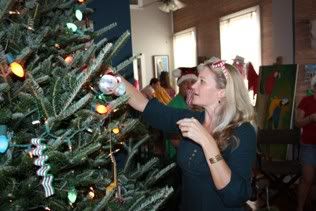 We had invitations to two additional parties that same evening, but I have been fighting off a flu-like malady since Thanksgiving and did not want to set back the progress that I have made toward recovery and we opted to skip our friend Tatah DuJour's baby shower and the annual Pastie Party (held this year at the Porch). The Pastie Party is pretty much exactly what it sounds like and is held to raise money for breast cancer each year. I was understandably disappointed to not make those parties, but you just can't do everything. The holiday season is getting as crowded as Fantasy Fest.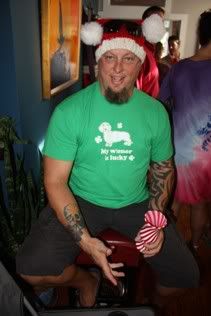 Scott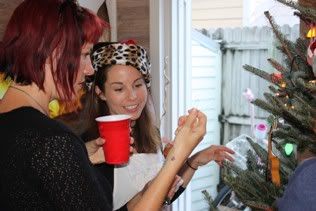 Erin & Liz
We did make it out another evening this week to check out Nashville singer/songwriter Misty Loggins and her singing partner Brian Bixby who were in town for the week playing at the Smokin' Tuna Saloon. Misty is a regular at the Key West Songwriters Festival and has become one of my favorites. She hashttp://www.blogger.com/img/blank.gif the perfect mix of talent, beauty and a genuine sweet personality that comes so honestly that you almost think that nobody could really be that nice, but she really is.
Misty Loggins
Brian Bixby
They put on a fantastic show the night we saw them, joined by our friends Nadene and Trevor at the Tuna. It was a perfect evening of wonderful entertainment and great friends. My only disappointment was that there were not more people there to take the show in. It was a decent crowd, but they deserve a larger audience. This just is a fairly slow time for tourists and there is so much going on that many locals restrict their going out to holiday related functions. If you are not familiar with Misty Loggins, you should check her out on her website or on youtube.
Misty Loggins Website