'Tis the Season
December 4, 2011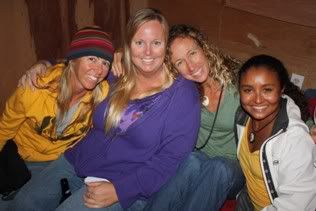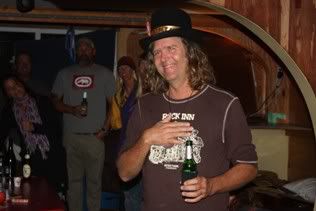 Happy Birthday Ricky
Krista Detour
'Tis the Season
The official kick-off of the city of Key West's holiday season is held each year on the first Saturday of December when the annual holiday parade makes its way down Truman Street turning right onto Duval Street and heading to the conclusion at Eaton. This incredibly popular, family friendly event marks the start of a whirlwind month of parties, celebrations and holiday events that often have us scrambling to make it from place to place.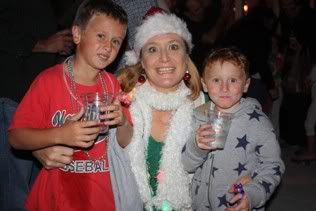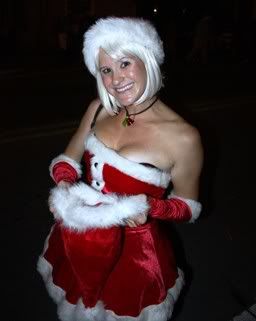 Eliza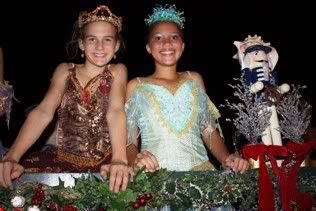 Key West becomes alive with festive holiday spirit and you actually get to get out and see a lot of friends and have loads of fun. The holiday parade was just one of a few fun events that we attended over the weekend, which started for me on Friday evening when I headed over to The Studios of Key West to photograph the latest installment in their Old Town/ New Folk concert series. This month the featured artist was Bloomington, Indiana based Krista Detour.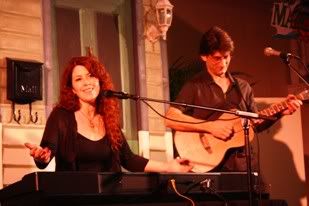 Krista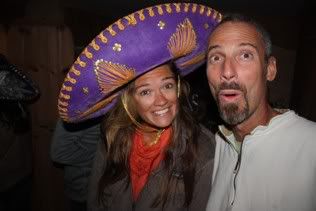 Susan & Bruce
Krista has a history in the Keys, having once owned the now defunct Marathon eatery Deadhead George's which was once upon a time a favorite stop of mine when traveling the Keys. She has since relocated to Indiana and decided to devote herself to her singing career, a good choice based on the wonderful performance she gave at the Armory.
Rick & Kathy
Johnny, Richard, Tara & Tara
After the concert, I met Kathy and many other friends at the houseboat home of our friend Rick who was hosting a birthday celebration. Rick's parties are always eclectic, interesting and a lot of fun and this one was as good as any. Key West is full of interesting, unique and fun people but there is truly no one like Rick.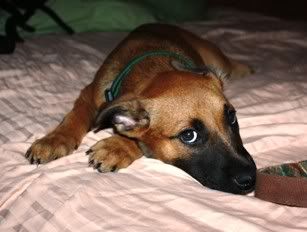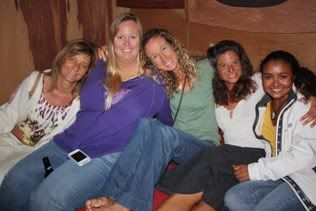 His wonderful funky houseboat which he built along with his buddy Steve is a work of art and we enjoyed their work so much that we hired them to build our unique bathroom some years ago. It was especially nice to see our friend MJ at the party. MJ had missed Fantasy Fest due to brain surgery, but is recovering nicely and is getting back to being her old fun self.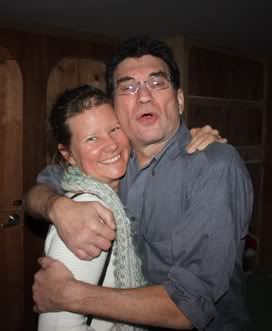 MJ & Pat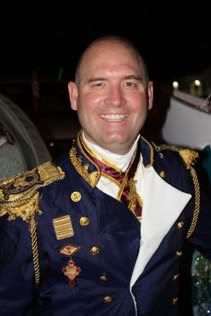 Robin
The next night was the parade, one of Kathy's favorite holiday traditions. We rode our bikes over and parked in Bayview Park where the floats and entrants were marshalling to begin the parade then walked over to our friend Shawna's house near the start on Truman. She was hosting a parade party and we dropped by for a quick hello before making our way down Truman to another party at the Conch House guest house.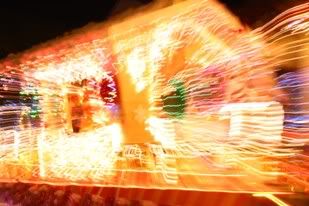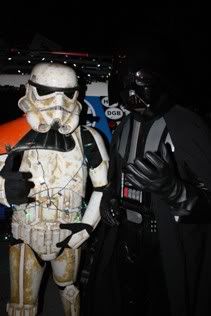 Along the way we stopped and greeted many friends and watched much of the parade with a group of friends before continuing to the Conch House. They host a parade viewing party every year and we always make a point to stop in. Many of our friends either work there or are there enjoying the party and it always has a fun and festive holiday feel and really marks the beginning of a long and enjoyable month of holiday festivities.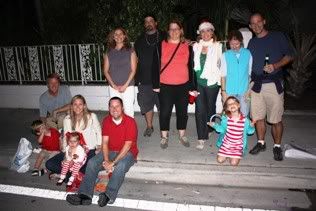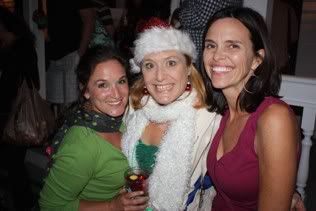 Tiffany, Kathy & Hilary