Book Fair Day 2
November 24, 2011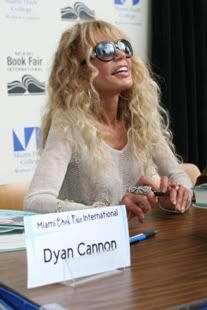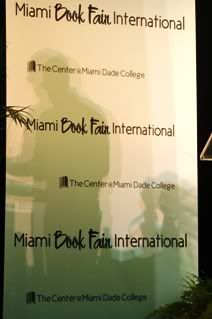 Book Fair Day 2
The second day of the Miami Book Fair always seems just a little bit calmer to me, the excitement of having arrived has worn off a little and you get settled in and it always seems like the schedule is less full and rushed than day one. Of course this isn't actually the case and other than starting a half hour later, there is not much to differentiate the two full and thrilling days of literary riches.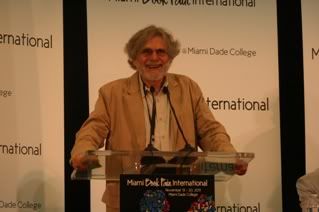 Alan Cheuse
Once again, Marta, Kathy and I started off together in the large Chapman auditorium for the opening session and then split apart for the rest of day, weaving in and out of other sessions, sometimes together and other times on our own. The first session of the day was a great one and featured three terrific writers, Russell Banks, Michael Ondaatje and William Kennedy each reading from their latest works.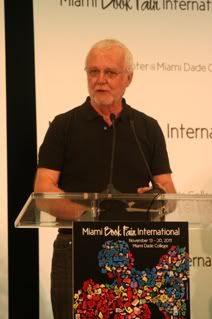 Russell Banks
William Kennedy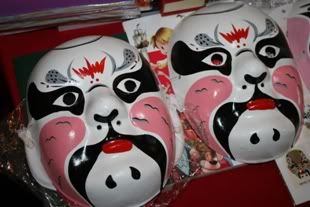 Any one of them alone would have been worthy of attention, but having them together was fantastic. I especially enjoyed Banks reading from his new novel, "Lost Memory of Skin", though they were all really enjoyable. At the conclusion of that session, Kathy & I hurried over to hear a reading by our friend and fellow Key Wester, Roz Brackenberry.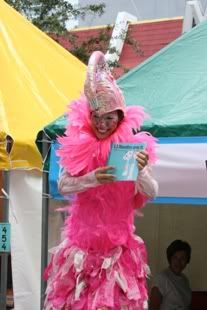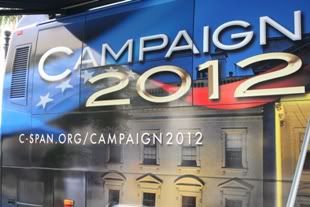 Roz has been receiving tremendous and well deserved accolades for her latest novel, "Becoming George Sand" and it was great to see her included on the program of esteemed authors speaking at the book fair. She was speaking with two other women writers and I am proud to say that she really stood out in the group and did a fantastic job.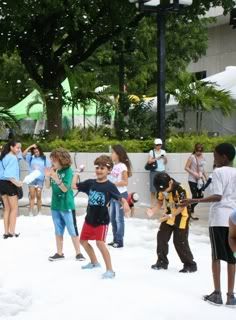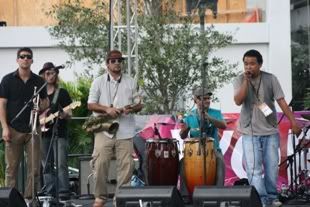 Suenalo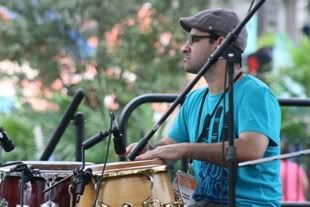 The rest of the day, I spent going off on my own. I was very interested in the really incredible line-up of musicians and bands that were on the Sunday afternoon schedule on the World stage. A fantastic array of Miami-based bands, most members of the "Tropical Bohemia" movement that includes a number of diverse Latin infused funk rock bands.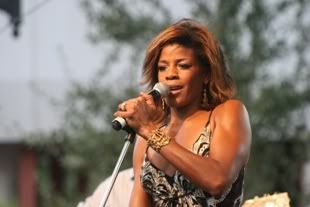 Nicole Henry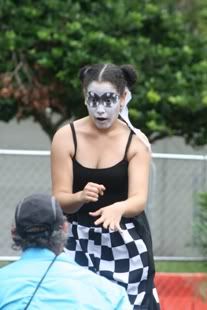 Robert Massie
The schedule on Sunday included PALO!, Afrobeta (described as electro-ghettofunk, lingerie-store-disco, alt-reggaeton, neo-freestyle), and my old favorite Suenalo. I also watched a performance by gifted jazz vocalist Nicole Henry. All together it was an exceptional day of musical entertainment by some of the hippest and best musicians that Miami has to offer. It was cool to see these bands get such positive exposure to a wider audience and attendees were literally dancing in the streets in one big fun street party. It was almost enough to make me forget that I was at a literary event.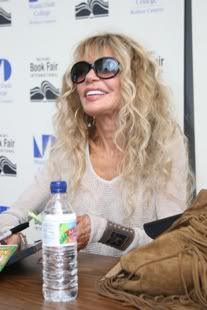 Dyan Cannon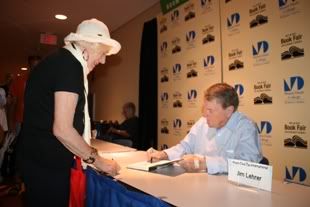 Marta & Jim Lehrer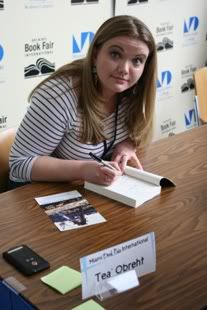 Tea Obrecht
Among the literary highlights were sessions by biographer Robert Massie, Alan Cheuse, Dyan Cannon, Isabel Wilkerson, Susan Orlean, Jim Lehrer, Tea Obreht, Hillary Jordan and Jaimy Gordon. It was yet another wonderful experience and the book fair proved once again why it is one of my favorite, must see events of the year.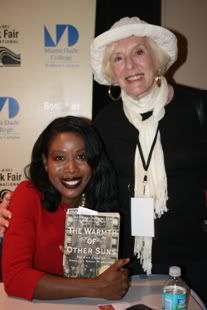 Isabel Wilkerson & Marta
Hillary Jordan