Miami Book Fair International
November 23, 2011
Marta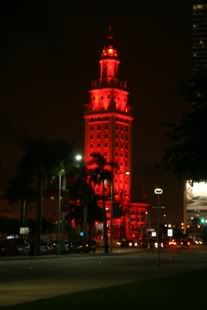 Chuck Palahniuk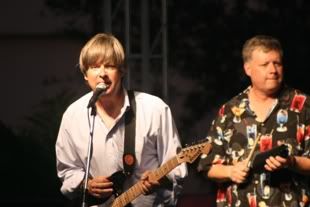 Dave Barry
Miami Book Fair International
I am not sure how many of the twenty-eight years that the Miami Book Fair has been in existence that I have attended, but it is well more than half of them. It is one of my two favorite literary events (along with the Key West Literary Seminar) and every year I look forward to heading up to Miami to enjoy the weekend of the book fair. This year, my mother Marta, once again joined Kathy and I, flying into Key West a couple of days early and traveling up with us.
Bob Graham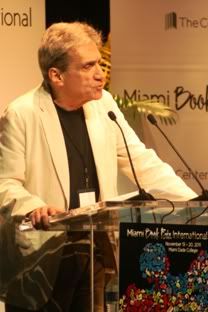 Robert Pinsky
We generally get a suite at the Holiday Inn downtown, which is literally right on location for the book fair. The awesome location allows us to not have to drive much (if at all) and provides a location where we can take a break, drop off heavy books or just relax without ever leaving the fair, it is incredibly convenient.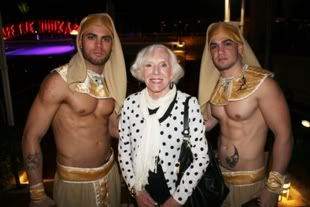 Marta
Diana Abu-Jaber
The trek up was fairly easy; we left Friday afternoon in order to be able to catch the final of the "Evenings With…" presentations that had been happening all week. The last one featured writer Nicole Krauss. Krauss has won multiple awards and was recently named by "The New Yorker" as one of the twenty best writers under forty. Her books "Man Walks into a Room", and "The History of Love" have won International acclaim and she has just released a new novel, "The Great House", which was the subject of her wonderful reading.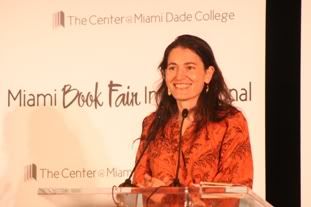 Nicole Krauss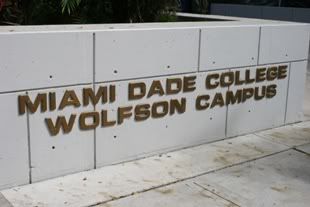 Saturday morning the fair kicked off in earnest with literally hundreds of authors presenting at one of the fourteen different venues spread out across the nicely compact campus of Miami Dade College. This allows for multiple presentations happening at he same time and presents some difficult choices. Do you go see Senator Bob Graham or Jeffrey Eugenides? Or perhaps go off and discover some previously unknown writer in one of the smaller more intimate venues?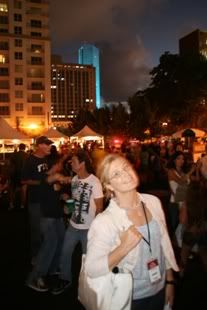 Kathy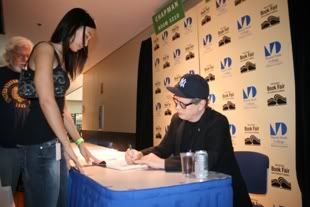 Darrell Hammond
Diana Abu-Jaber
The choices seem limitless, yet are always tough. The good news is that Kathy, Marta & myself could each go off and explore our own interests, meeting back occasionally in the hospitality room the fair had set up for donors. In fact after parting with Marta early in the day, I rarely saw her at all until late in the afternoon.
Colson Whitehead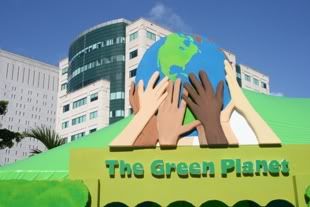 We had a great day, among the highlights were readings from the amazing Colson Whitehead, Diana Abu-Jaber, Matt Johnson, Esmeralda Santiago, Mark Kurlansky, Julie Salamon and Darrell Hammond (from Saturday Night Live). It was an outstanding day and we all really enjoyed the array of presentations.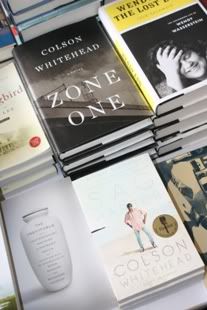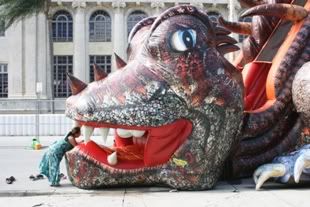 There was also the standard selection of fantastic vendors, just about every major publisher and all sorts of interesting literary journals, non-profits and other vendors as well as food vendors from around the world. This year they also featured a special pavilion focusing on China that featured arts and crafts, food and literature.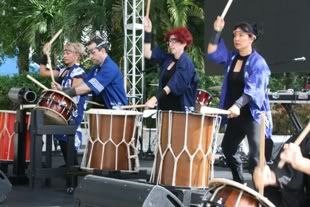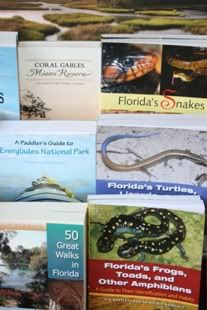 We also caught a little of the entertainment offered on a large outdoor stage. We watched the band made up of writers including Dave Barry, Ridley Pierson and Scott Turow, The Rock Bottom Remainders. The fun band is not great, but you have a great time watching them. The crowd really enjoyed the show.
Scott Turow
Ridley Pierson
To close out the evening, Kathy & I headed over to watch the final reading of the day, by Chuck Palahniuk. We knew right away that we were in store for something different just by looking in the crowd, which was by far much younger, hipper and often covered with piercings and tattoos- not the average book fair crowd. Palahniuk's reading of two short stories was more akin to a rock concert than any literary event I have seen.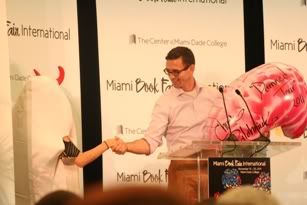 Chuck Palahniuk
His cult like following loved every minute, but many, many people walked out as he read his incredibly graphic and disturbing stories. The second story, "Guts" was so graphic that people were literally passing out during the reading- something we had never experienced. It was a perfectly twisted finish to a great first day at the fair.