Community Spirit
December 2, 2011
Howard Livingston
Dani, Kathy & Eliza
Blue Heaven * photo by Nick Doll
Community Spirit
One of the things that we enjoy the most about our island community is the tremendous generosity of spirit that permeates almost every segment of the local populace. We are a giving community, one of the most generous places that I have ever seen and we support more non-profits and charities than many large cities. No cause seems too insignificant and an array of charities benefit from the largesse of the people here. I have been to tons of fundraising and charity events, we seem to have one just about every night, but seldom have I witnessed an outpouring of good will as I did at the recent party to raise funds for our friend Rob O'Neal's medical expenses.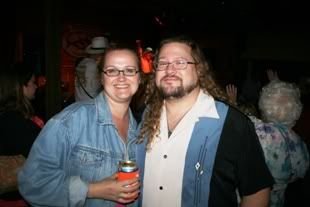 Ann & Dan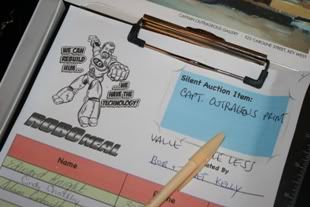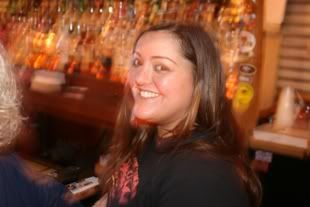 Dani
Rob suffered severe injuries in a crash when a vehicle struck him on his scooter, he has been at the Ryder Trauma center in Miami for a number of weeks and has had multiple surgeries to correct shattered bones and has a long road to rehab in front of him. As one of the chief photographers for the local newspaper, The Key West Citizen, Rob comes in contact with just about every slice of the Key West pie and it seems they were all represented at the party at the Smokin' Tuna Saloon that was organized by many of his friends. People responded for Rob, who is one of the nicest people and best photographers in town.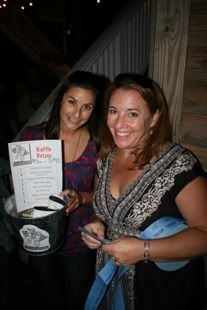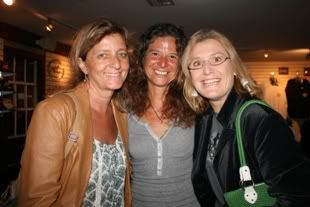 Suzy Jo, Elio & Kathy
I have no idea how much money was raised, but by any measure the event was an unqualified success. There were hundreds and hundreds of people packing the place and a huge silent auction with items donated by the many friends and businesses who have been touched in some way by Rob. Local musicians including Howard Livingston entertained the crowd and there was a live web-feed so that Rob could follow the action from his hospital bed.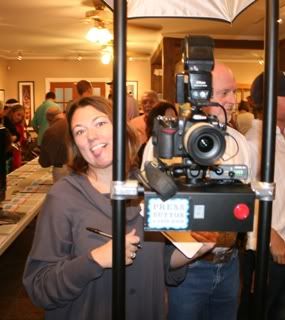 Christy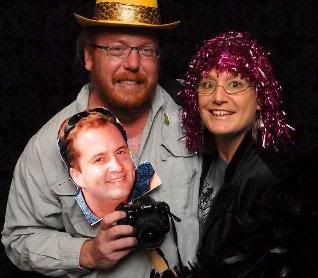 * Photo by Christy Transier
A photo booth was set up and Christy Transier took photos of the guests to be collected and made in to a photo album for Rob. It was a spectacular event and it made me as proud to call myself a resident of this island as I have ever been. Hopefully it will help Rob get back on his feet as soon as possible, Key West is less interesting without him around.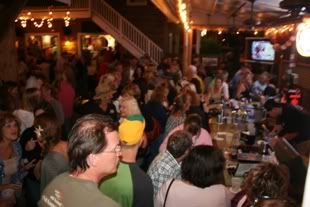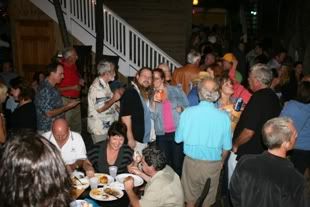 In addition to the benefit, this week had Kathy & I joining a group from RPM Nautical for a night on the town at the Blue Heaven Bordello Burlesque. RPM's insurance agent was in town for his annual visit from Cleveland and George, Jeff, Howard, Kathy & I went out to dinner at Blue Heaven and then headed upstairs for the "Emo" burlesque show presented by our friends Jolly & Frenchie.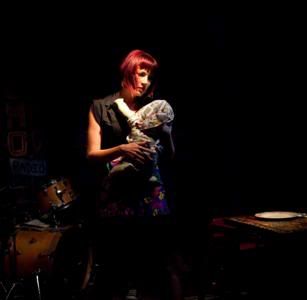 Cheeky * photo by Humphreyimgs
Rock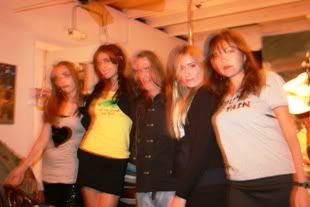 I did not take any photos so I am including a few from the wonderful local photogs, Nick Doll & Humphreyimygs. Thanks to them both for their beautifulhttp://www.blogger.com/img/blank.gif images of what was a stellar show. The intimate setting was transformed into a radio station which was the site of the burlesque shenanigans and it was fantastic. Many of our favorite performers were featured and most of them displayed heretofore unknown singing talents. They were all fantastic, but special kudos to Cheeky Derriere whose two numbers were as stunning visually and well performed as any burlesque number we have ever seen.
*Photo by Nick Doll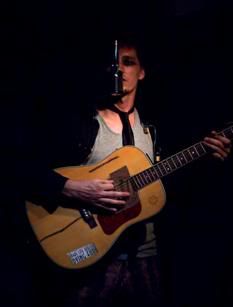 * Photo by Humphreyimgs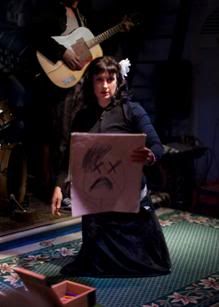 * Photo by Humpheyimgs
For those who may have missed the show or who like us cannot get enough of the talented burlesque performers in this town, the folks at Key West Burlesque will be presenting their fabulous holiday show "Fantizimo" for five nights, December 8-9-10-16 & 17 at the Studios of Key West. This over the top extravaganza is not to be missed, get your tickets at keystix.com or at TSKW box office.
*Photo by Nick Doll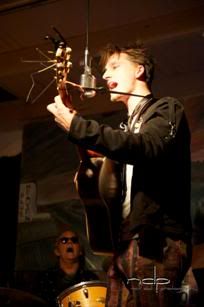 * Photo by Nick Doll
Richard Crooks *Photo by Humphreyimgs
Fantizimo Info