Celebrating the Season
December 22, 2011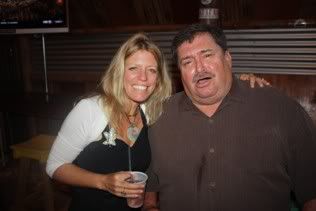 Carla & Chuck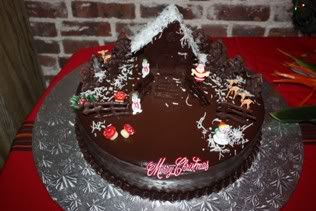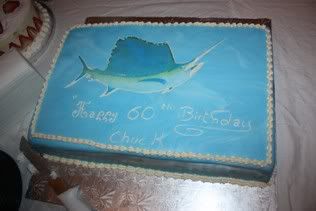 Celebrating the Season
The Holidays may dominate the celebration season this time of year, but there are still other reasons to get together and exalt the important moments of life and we had the opportunity to join friends this week and celebrate two momentous occasions in addition to the holiday parties which continued this week, leading up to Christmas.
Jim & Joanna
First up was another annual stop on our cavalcade of holiday parties at the home of our friends Jim & Joanna, who each year host a wonderful party with all the usual trappings of good food, friends and drinks. The party was another fun time and was packed with a multi-generational mix ranging from young children to grandparents. This is one of the things that make holiday parties so appealing, there are all variety of people there and Jim and Joanna's is one of the best.
Kathy & Shawna
There are actually dual parties happening at the same time as their parents' host a party for their friends at their upstairs apartment at the same time as the party goes on in the main house and the dual parties mean that there is something for everyone. We enjoy them both and want to thank them all for including us once again this year.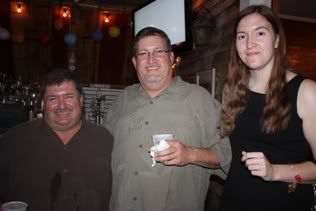 Marilyn, Trevor, Nadene, Melissa & Jim
Gary & Rob
We next headed over to the Smokin' Tuna Saloon where we joined in a private celebration of our friend Chuck's 60th birthday. Chuck and his wife Sue hosted a great gathering with yet another fantastic spread of food and an open bar. Chuck's brother was here from Arkansas on his first visit to Key West and his niece was here from Ocala and there was a great gathering of friends were on hand to wish Chuck well.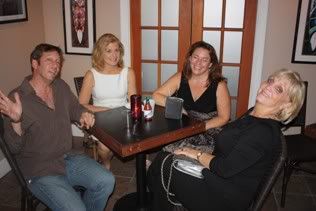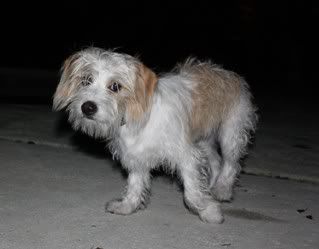 Chuck's party was great, he even had three delicious cakes and Kathy & I had a fantastic evening and wish Chuck a very happy birthday! The Tuna is a great place for a private party, they had a perfect and large private room that provided the perfect mix of privacy and access to the rest of the bar.
Arlo & Ashley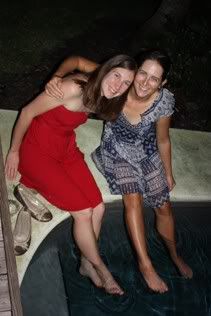 We were on hand for another celebration this week as we joined a gathering to toast the engagement of our friends Arlo & Ashley, who have decided to finally get married. They are one of the nicest couples that you could ever meet and about as perfect a match as you could make. Kathy & I are both thrilled that they have decided to get married. In all honesty there are few people that we know who we both admire and respect as much as this couple and we feel privileged to be included in the gathering of family and close friends to celebrate the announcement.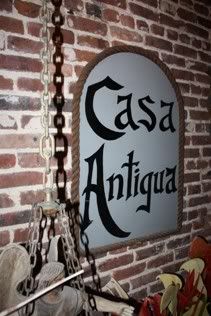 Clayton & Larry
The next party attended was the fabulous annual holiday party at the incredible home of Tom Oosterhoudt and his mother Mary Ann Worth, Casa Antigua. The huge, popular and wonderful annual party is attended each year by a who's who of Key West including almost every city official and even our Congresswoman Ileana Ros- Lehtinen. It is an incredible gathering with tremendous food and drinks in one of the most exquisite settings in Key West, all decorated with amazing holiday decorations.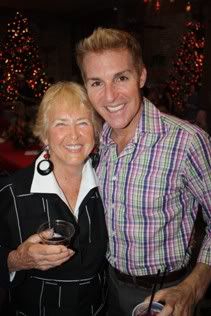 Jean & Randy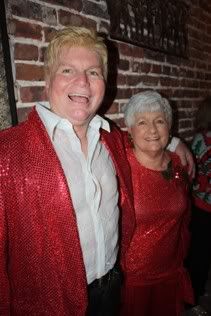 Tom & Mary Ann