Even more Fantazimo…
December 13, 2011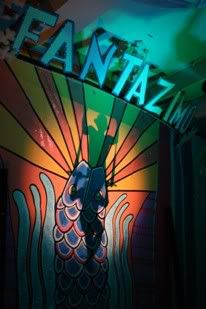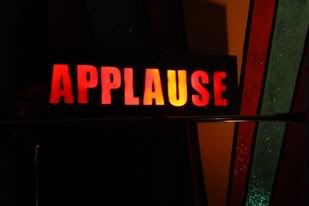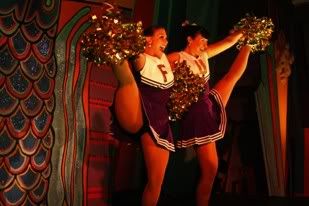 Even more Fantazimo…
Once was not enough. After experiencing the opening night hilarity as one of the photographers of the latest Holiday extravaganza from the fine folks at Key West Burlesque at the Studios of Key West, Kathy & I returned for another night along with our friends Betsy & Eric on Friday night. It was just as good or better the second time and we had a great time.
Betsy & Eric
Betsy & Eric were burlesque show novices, we had been trying to drag them along for some time, but we eventually wore them down. After meeting for a delicious meal at the Café restaurant, we headed over to the Studios to take in the show. I thought the troupe was on their game right from the start on opening night, but they took it to another level on this night, spurred on by a large and enthusiastic crowd- which always makes the shows more energetic.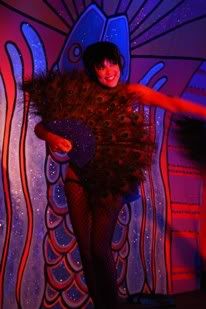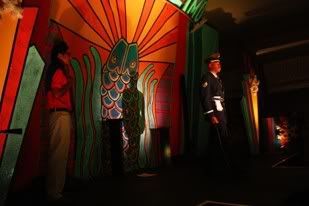 The banter between Frankie and Sam the Snowman and his assistant Hermey was funnier and more spontaneous and it really added a little depth and humor to the show. It also helped connect the various individual acts, which once again were fantastic. From the emotionally resonant subtlety of Marquee Vonphister, to the classic beauty and elegance of Lola Lefleur, to the mystery and intrigue of Cheeky Derriere and the beautiful acrobatics of Trixie Little and the evil Hate Monkey, all my favorites were on target again.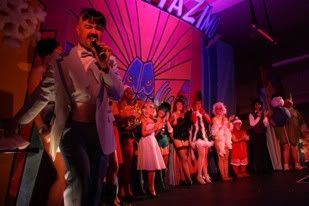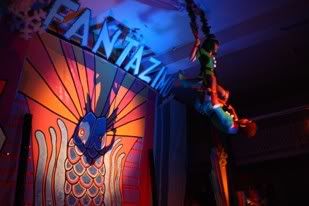 There are only two performances left this weekend on Friday and Saturday and they will most likely sell out (if they have not already), as the word of mouth on this show is spreading across the island quickly. I am thrilled to report that our friends really enjoyed their first experience with Key West Burlesque. So many people either have no idea or the wrong idea about what burlesque even is, it is gratifying to see newcomers enjoy the lively performance of what is truly an artistic endeavor.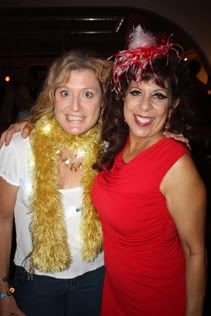 Kathy & Melody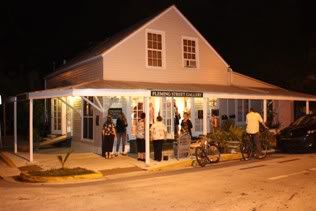 Fleming Street Gallery
This week also marked the release of a new book by our friend and Key West based artist Eric Anfinson. "Along the Edges of Beauty" was officially released to great fanfare at our friend Sheila's Fleming Street Gallery this weekend. The opening featured a display of Eric's beautiful artwork and of course books for sale with Eric on hand to sign copies.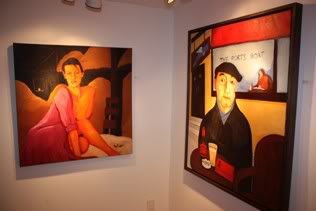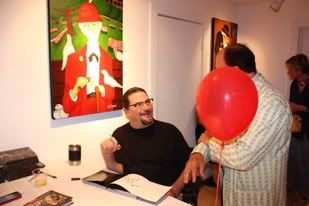 Eric
It was a great and well attended opening, even with so much going on in town which is a statement about how this community supports Eric and his amazing artwork. It was fun to hang out with friends and to see yet another example of our island supporting the arts. Congrats to Eric and thanks to Sheila for hosting the great event. You can check out Eric's artwork via the link below, you should take a moment and take a look.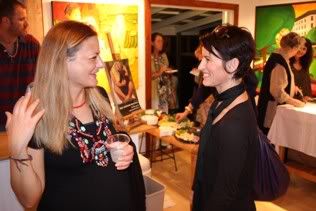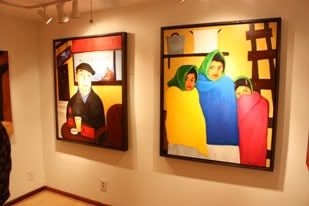 Howard & Najada
Eric Anfinson Paintings