Grand Prix of Miami
March 7, 2011
Patrick Dempsey
Grand Prix of Miami
The proximity of Homestead-Miami motor speedway to Key West, about three hours drive, allows for a relatively easy trip to go and watch the various races that are run there. I don't think that I missed a single Indy Car race that was ever held there, and while the Indy Cars no longer visit the track, there are other racing options that are still available.
With Winning Drivers Scott Pruett & Memo Rojas
Howard
Last year, I went up with my co-worker Howard to watch the Grand Prix of Miami that featured the Rolex Grand Am cars competing on the road course at the track. We went up and back in a single day. This year, Howard brought along his wife Najada and we made it a Miami weekend getaway by attending the race on Saturday and then the Miami Zoo on Sunday.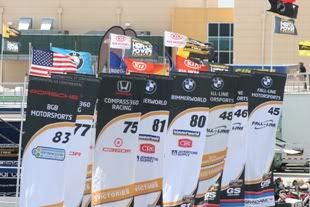 We headed up after work on Friday evening, so that we could be there bright and early for the opening of the track and for a special meet and greet that Howard had arranged for his wife, who is a fan of the TV show "Grey's Anatomy" and its star Patrick Dempsey, who just happens to own and drive for his own Grand Am race team.
Najada & Patrick
Howard had gotten us tickets for a special meeting with the actor/driver as a surprise for his wife and we got to sit in on a presentation by Dempsey and his co-drivers after the early morning practice session. Najada was very excited to meet him and get her photo with him as well, so Howard scored some points with her for arranging it.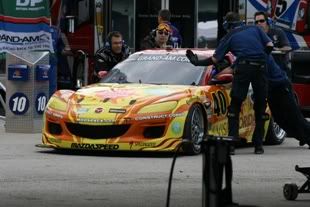 The tickets included all access paddock passes and the very sparse crowd made it easy to roam around and see just about everything we wanted to see. It's sad that Grand Am racing draws so horribly in South Florida, perhaps Florida race fans get their fill of it during the 24 hours of Daytona which was held last month. There were hardly any fans in attendance which is too bad because the racing is pretty good. One cool thing was that the Color Guard that presented the colors during the National Anthem was up from Naval Air Station Key West.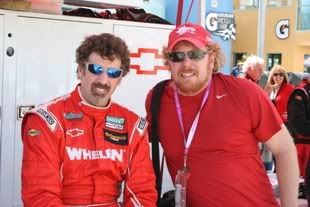 Boris Said & Michael
The race itself was a timed two hour and forty-five minute race that included the two classes of Grand Am cars both racing at the same time. The larger, faster and more exotic Daytona Prototypes and the smaller GT class both race at the same time meaning that the faster cars are almost constantly in traffic, lapping the slower GT cars, which are fighting for position amongst themselves. It makes for exciting and tricky racing.
Scott Pruett
Scott Pruett and Memo Rojas won the racefor the second straight year to extend their Grand-Am Rolex Sports Car Series winning streak to a record five races. Pruett and Rojas, driving for Chip Ganassi Racing with Felix Sabates, won the final three Daytona Prototype races last year and took the season-opening Rolex 24 At Daytona.
Grand Prix of Miami Highlights
Rojas started the No. 01 MBW/Riley on the pole, was shuffled back to 11th because of a drive-through penalty for aggressive driving, then advanced through the field and eventually regained the lead. Rojas turned the car over to Pruett with approximately an hour remaining in the 2-hour, 45-minute event. After falling back to third, Pruett battled and finally got by Max Angelelli in Turn 8 in the closing minutes, leading the final seven laps.
Najada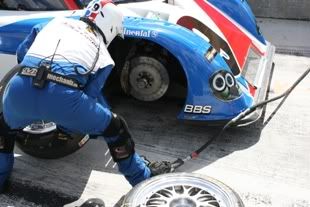 Darren Law passed Angelelli with 3 minutes remaining and went on to finish second in the No. 5 Porsche/Riley started by co-driver David Donohue. Angelelli held on for third in the No. 10 Chevrolet/Dallara started by Ricky Taylor, after the team led a race-high 47 laps. In the GT class, Paul Dalla Lana kept the No. 94 BMW M3 in contention throughout his stint and Bill Auberlen took over to lead 80 of the final 82 laps for the victory.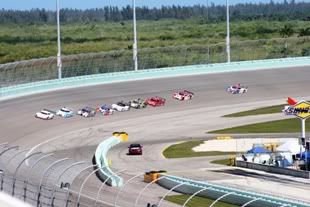 Rolex Grand Am website