Souls Not Lost
January 28, 2010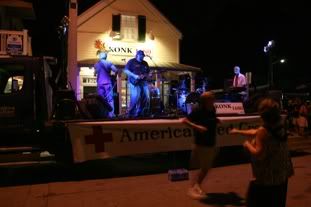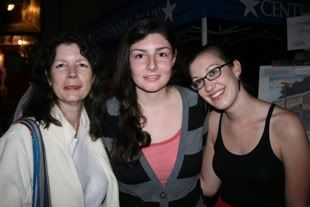 Moosie, Nella & Mia
Souls Not Lost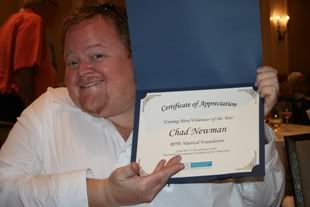 Chad Newman
The tragic horrific earthquake that devastated Haiti has much been in the thoughts of Key West, as it has much of the world. The Key West community is one of the most generous that I have ever experienced, so it should be no surprise that benefits and relief efforts are being mounted across the island. Whether it is Freddie Cabanas flying over supplies in his plane, Finbar Gittleman organizing a flotilla of relief supplies headed up by his own Schooner Wolf or one of the many activities and fundraising events that have been happening all over the island, Key Westers have been quick to respond.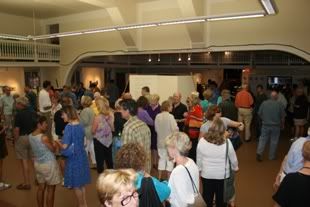 TSKW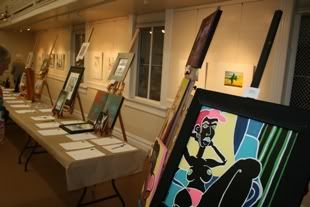 Kathy & I attended two such benefits in the past week. The first was a sock-hop organized by KONK-AM radio during the monthly Walk on White. They blocked off a section of White Street and set up a stage for performers and raised money for the American Red Cross. We went down with Kathy's father, Jim and some guests he was hosting from Massachusetts, Moosie, her daughter Nella and a friend Mia. It was a nice night and the event seemed to be a success. Afterwards we enjoyed dinner at the Thai place at Garrison Bight (not the floating one).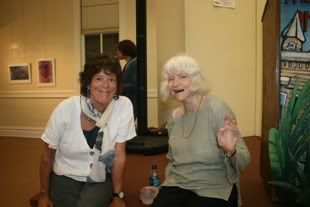 KW Writers Roz Brankenbury & Alison Lurie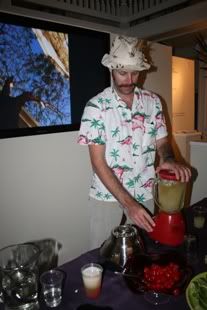 Ian Rowan
The second fundraiser was for Partners in Health and Dr.Paul Farmer who are working on the ground in Haiti. The event called "Souls Not Lost" was held at the Studios of Key West and organized by our friends Nancy & Mark who took advantage of the incredible arts community and organized a silent auction featuring tons of artwork donated by local artists and signed books by the luminous community of writers who call the island home. It was a stunning collection of work and the event was a huge success, packed to the gills with generous bidders. Writer in Residence at TSKW, Madison Smartt Bell gave a short presentation to top off the evening. He has written many books dealing with or set in Haiti and provided a wonderful cap to a great night. Of course all the funds raised are just a small drop of what will be needed.There are links below which I would urge you to check out and hopefully donate to.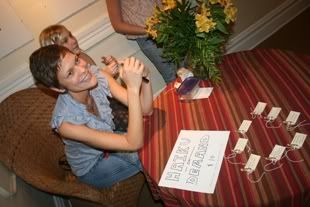 In addition to the Haiti relief efforts, we took a bit of time to attend the Un-Sung Hero luncheon sponsored by the Community Foundation of the Florida Keys. Each of the many wonderful non-profits in the Keys selected an un-sung hero to be recognized. RPM Nautical had the pleasure to select Chad Newman. Chad and his company Digital Island Media spend countless hours assisting RPM with our complex video systems that we use on our vessel Hercules while searching for shipwrecks in the Mediterranean. Chad and his associates Steve Panariello and Mike Marrero joined us at the banquet.
Mike, Chad, Michael, Howard & Steve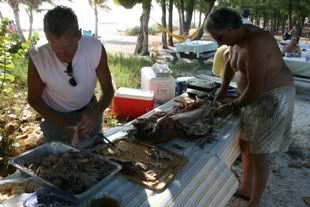 Pig Roast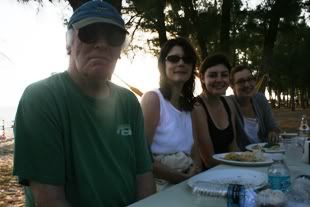 Jim, Moosie, Nella & Mia
We also managed to find time to attend a pig roast at Ft. Zachary Taylor State Park at the invitation of our friends Brewster & Lynn. It has finally been consistently warm enough to actually go to the beach. It was a fun gathering and the food was terrific. We rushed home just in time to catch the Indianapolis Colts win the AFC championship again by defeating the NY Jets. They will be headed south to Miami for the Super Bowl. Finally, Kathy & I managed to catch 4 Roosters and a hen that had taken up residence in our yard and deposit them at the Key West Wildlife center. Bringing the total number of chickens nabbed in our yard to over 50. We love the chickens, but the population grows quickly and the wildlife center sends them away to farms where they live out their lives as breeders, Key West chickens are notoriously hardy and desired.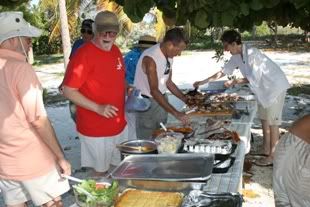 Partners in Health
American Red Cross