Taste of Key West XVI
April 20, 2011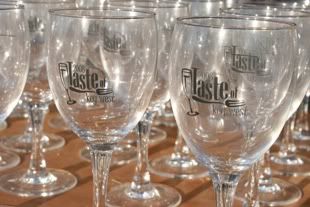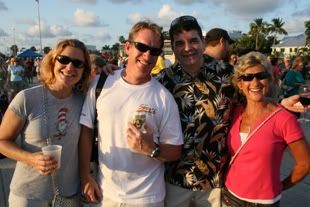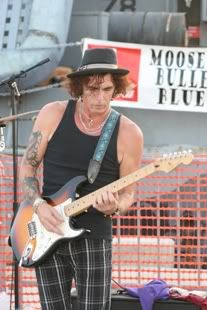 Taste of Key West XVI
One sure sign of Spring in Key West is the annual arrival of one of the coolest and well attended fundraising events of the year, The Taste of Key West. This year marks the sixteenth annual celebration of Key West cuisine that is the taste. With over 50 local restaurants and 100 vineyards represented, the annual foodie feast draws huge crowds to the Truman waterfront to sample food and wine with all the proceeds benefiting AIDS Help.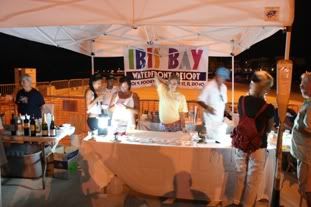 Ann & Dan
Over the years the location, size and names of restaurants have all changed, but the stellar quality and popularity of the event has remained the same. Easily one of the most popular events of the year, especially with locals, the event is a place to not only sample tasty treats from just about every major Key West eatery but also a place to see and be seen.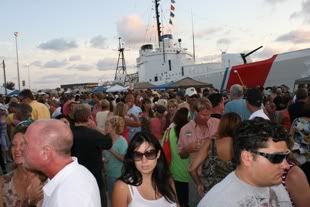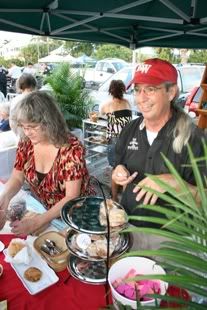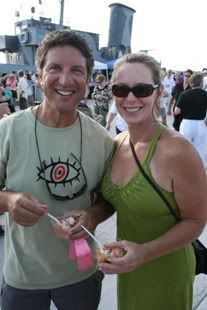 Michael & Jan
You seem to see just about everyone there, including people that you rarely see out and about. It also appeals to a wide cross-section of our diverse Key West community. After all, who doesn't like to eat?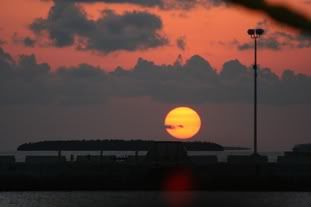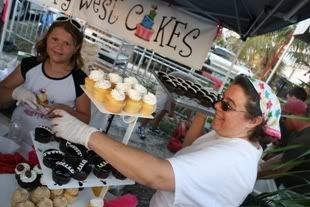 Cookie & Daisy
A new feature this year was the addition of entertainment as there was live music on either end of the long rows of food booths. I am not sure if the event really needed anything additional, but the live music was well received and large crowds gathered around the areas featuring music.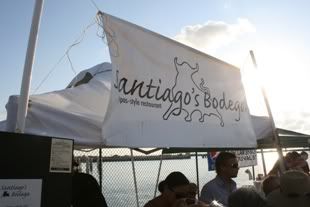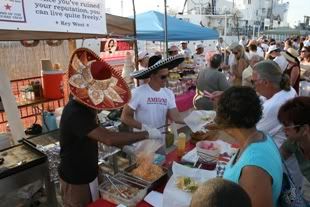 Large crowds actually gathered just about everywhere, many booths featured long lines for their offerings. As always as the night wore on, many restaurants ran out of food, though this year there were still a few places that served right up to the end, which I am sure pleased both organizers and late arrivals who in past years might have gone hungry.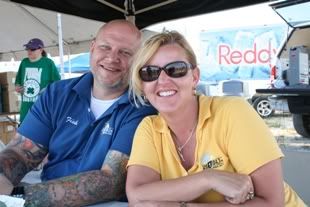 Fish & Leigh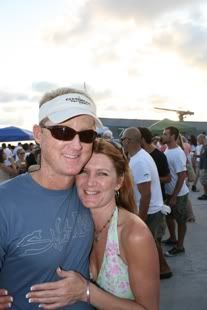 There were a ton of delightful wines available and a good selection of specialty beers as well. The weather cooperated as well, with bright warm sunshine and another beautiful Key West sunset that served as a perfect backdrop to the festivities.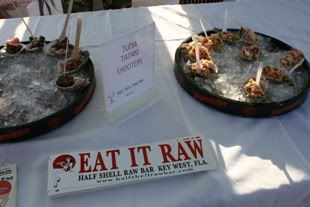 Howard & Najada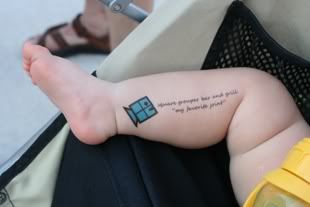 Another fun night in Key West, seeing all sorts of great friends, enjoying some great food and libations and enjoying a beautiful sunset and the rising of the beautiful nearly full moon. Pretty much a perfect night to raise some money for one of the great non-profits in the Keys, in fact it appears that AIDS Help cleared over $100,000 in a single night. Not too shabby. Thanks to all the organizers for such a great event and to all involved. It is so awesome to live in a community that is as fun as it is generous.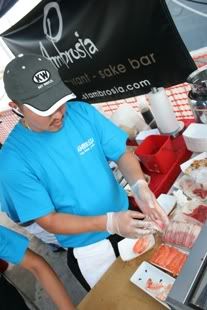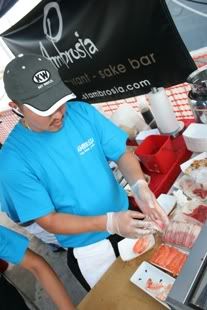 Matt, Kathy & Deb