"When Your Rooster Crows at the Break of Dawn…."
February 23, 2012
Gospel Concert
Kathy & Jasmine
Suenalo
"When Your Rooster Crows at the Break of Dawn…."
It has been a strange week for us here in Key West, filled with a mixture of surprises, set-backs and an unusual vibe that has had me busy over-thinking about every occurrence large and small. We have had some surprise visitors and still kept an every increasingly busy schedule as the cavalcade of Key West functions marches onward through the busy season.
It is not unusual to have visitors this time of year, it is the high season and we almost always have people we know visit at some point during the season. This year for example, Kathy's Uncle Al & Aunt Kathy are here visiting from Massachusetts as expected. We were not sure if Kathy's father would be making his annual trek down this year until we were somewhat surprised when he called earlier this week and said he would be here in a few days. And finally we were totally surprised by the arrival of our good friend Kerry and her new beau Matt from Colorado. Sadly they are here for a memorial service, which is never a good reason for a visit, though it was great to see them.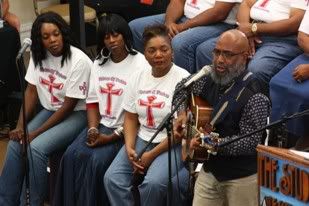 Josh White Jr.
Noel Paul Stookey
With all this going on, Kathy & I have still managed to maintain our active life here on the island. This week alone, we attended a gospel concert at the Studios of Key West, a birthday bash out on the town on Saturday night, and a high school basketball play-off game between the hometown fighting Conchs and Doral Academy.
The concert was a repeat of the amazing multi-faith gospel celebration that was once again part of the Studios, "Old Town/ New Folk" music series and featured the amazing Noel Paul Stookey (Paul of Peter, Paul & Mary) and Josh White Jr. along with the Reverend Betty Stookey, and the Voices of Praise Choir! The show was a mix of gospel and classic folk music with inspirational readings from a multitude of faiths interspersed throughout. It was stunningly good and highly entertaining.
Reverend Betty Stookey
I was really proud of the local Voices of Praise choir who more than held their own with the seasoned professionals, in fact in my mind they were the highlight of a fantastic show. Hopefully they will be back next year and if the raucously positive reaction of the sold out crowd is any indication, this will be an annual event.
Later in the week, we were part of another packed community event as the Key West High School basketball team, fresh off their district tournament championship and first ever undefeated season hosted Doral Academy in a FHSAA play-off game. The gym was packed to the rafters with a crazed and excited hometown crowd and the Conchs did not disappoint, romping to a 25 point victory.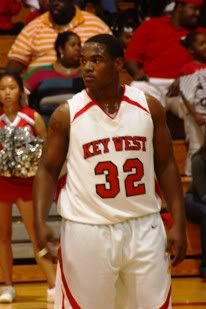 Elliott
Donjae
The game and team has sort of a special meaning for me as two of the players, cousins Donjae & Elliot Valdez both played for the police athletic league team that I coached over ten years ago when they were just little kids. It has been great to watch them grow and develop into great players and people, and we got a kick out of their success this season.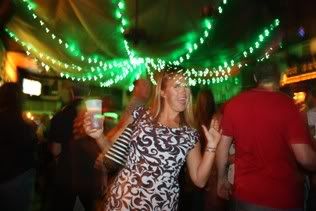 Karen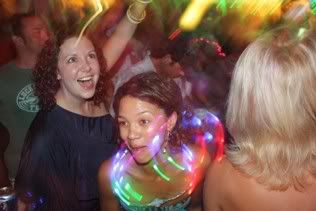 Tara & Johnny
Saturday night found us meeting a group of friends at the Porch to kick off a fun night of celebrating the birthday of our friend Jasmine. After a few drinks at the Porch, it was off to the Green Parrot to party in the company of our favorite Miami funky dance band Suenalo. We ran in to two other friends celebrating their birthdays as well and the party swelled and the crowd spilled out onto the street in typical parrot fashion.
It was a fun and funky way to enjoy the company of good friends as well as some amazing music, and a terrific way to cap off a bizarre week. I must say that I am ready to go out again already.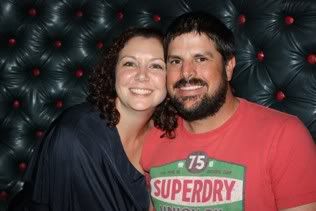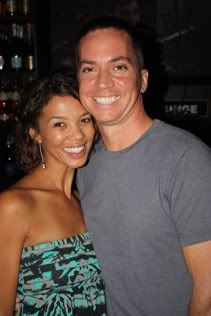 Finally I just want to put a quick plug in for ladybugs. What does that have to do with anything you may wonder? Not much really, but Kathy & I have been ordering thousands of live ladybugs to release in our yard to combat the invasive and destructive white flies that have been decimating the island. They love munching the tiny flies and we have let thousands go in hopes of reversing the damage. It is too early to judge the rate of success, but it is a lot more fun and interesting that pesticides.