F & M
July 12, 2015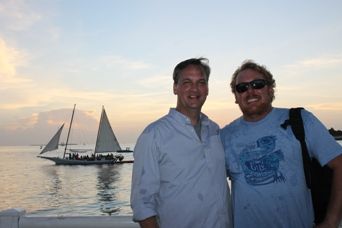 Al & Michael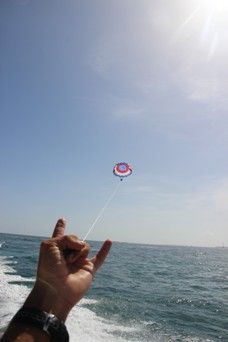 F & M
Way, way back in the day, I was once a crazy young college student attending Purdue University and living at the old Sigma Nu house on Littleton Street overlooking the Wabash River. The rooms in the house were assigned on a system that was a combination of seniority and occupancy, basically the more seniority one had the first choice of room assignments were yours, but if you were already established in a room you could not be removed.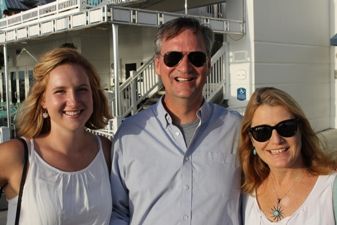 Sarah, Al & Kathy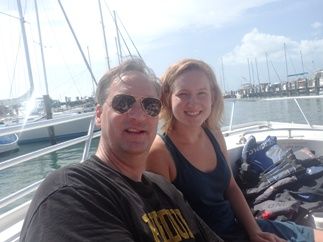 Al & Sarah
In a crazy set of circumstances two fifth year seniors had the best room in the house, a huge room overlooking the river with a sweet loft that was designed as a triple. Due to a full house they had to select a third roommate and they selected me, a lowly freshman who could be moved to another room when someone inevitably did not return for the next semester thus giving them the best room as a double.
Sarah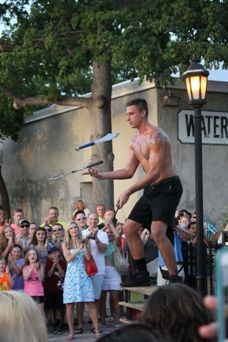 A funny thing happened though as neither of them actually returned and thus according to the established rules, I was thus in control of the room and selected my good friend F. Allen Witt, another freshman in my pledge class to be my roommate and we enjoyed the benefits of the best room from that point forward, dumb luck, but great luck at the same time. Not so much in the room itself, which was awesome, but in the roommate who became one of the best friends and most decent people I have had the good fortune to know.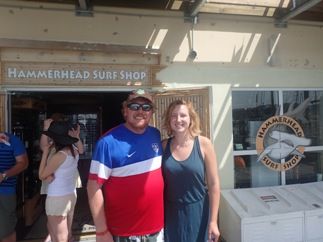 Michael, Sarah & Al circa 1998
Over the years since, we have kept in touch though it has been almost twenty years since I had seen Al and when I heard that he and his daughter Sarah were going to be visiting Key West, I was thrilled. Though he may not even know it, Al was a great friend to me during what was a pretty difficult period in my life and his friendship helped get me through some dark times.
Al, Jane & Michael, circa 1986
It is funny because I had not seen his oldest daughter Sarah since she was a baby and now she is in college and looking into a career choice hopefully in the marine science field, so naturally a visit to the Keys was in order. Now she is a fully grown intelligent, articulate and beautiful young woman who after spending time with her, I am sure will have a successful career in whatever field she pursues.
Rescued drowning pigeon.
So after dispensing a few tips and probably useless advice, we all had the opportunity to play tourist in Key West and I had the wonderful opportunity to reconnect with a wonderful old friend and to make a charming new one. It was a pretty stellar day. Al likes to keep things moving and organized and to make the most of their time here, so we packed a lot in to a single day.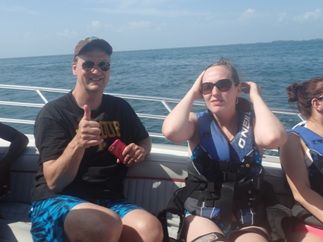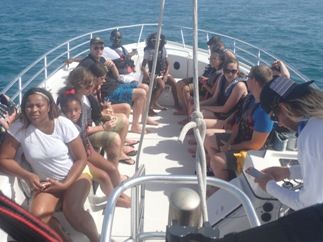 After brunch, we took a tour of Key West then headed over to do some snorkeling along the old pier wall at Higg's Beach. It was a pretty decent day and we saw a fair amount of sealife, including some of the largest parrot fish that I have ever seen anywhere. They were absolutely huge.
After snorkeling, we had a great lunch at the Half Shell Raw bar, before heading out with Sunset Watersports for a parasailing adventure.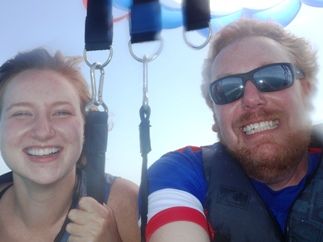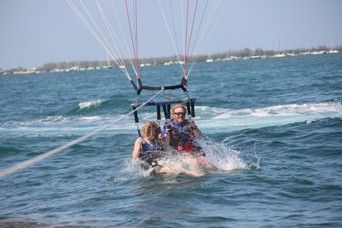 Sarah and I went parasailing tandem because Al was not really feeling up to it, well he missed out because it was wonderful, an almost perfect day to parasail and we had a great time. I often take for granite all the fun stuff there is to do here in Key West and it takes a fun visit from friends to get us out on the water. We closed out the day at Mallory Square where Kathy joined us and we went to dinner for a Cuban feast at El Meson de Pepe.
Sarah, Al & Michael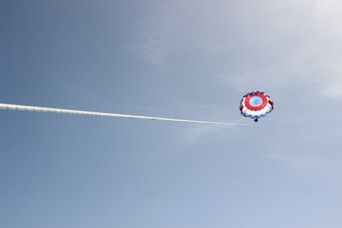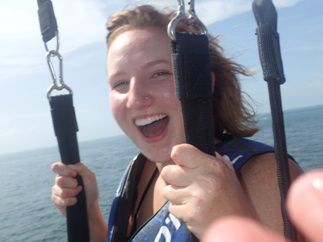 Sarah
It was just a great day with good friends, I certainly hope they return to Key West soon along with Al's wife Jane and younger daughter Emma, who missed out on this trip. Though as fate would have it, it will not be another 20 years before I see them as they will be in Chicago next week when I am there for Lollapalooza.