Pacim Saranda, Yia sou Corfu
June 28, 2012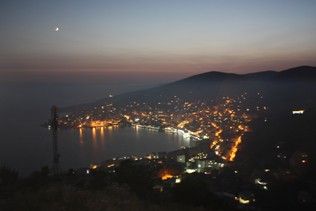 Saranda, Albania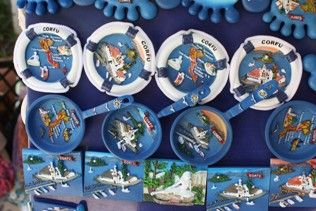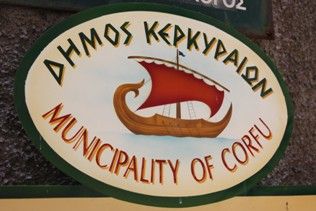 Pacim Saranda, Yia sou Corfu
For my final evening in Albania, the students and staff of the field school treated me to a special going away dinner in my honor. I was suitably impressed that we had to pile in to two large taxis and drive up a winding, dusty, mostly dirt road up the side of a mountain just to the South of Saranda to a large Castle that towers over the town.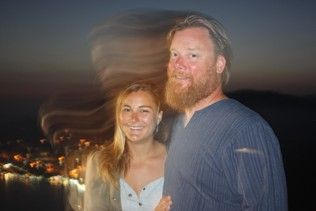 Lee & Derek
Avery
Nick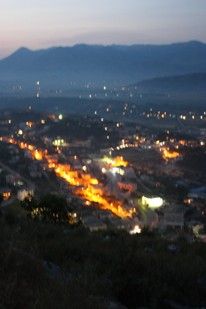 The Lekures Castle dates from the 16
th
Century and commands a spectacular view overlooking Saranda harbor, Corfu and the surrounding hills and mountains. It was believed to have been built in 1537 by Sultan Suleyman who used it as a base in his takeover of nearby Corfu Island. The castle is square in shape and retains two of its original turrets that offer spectacular views.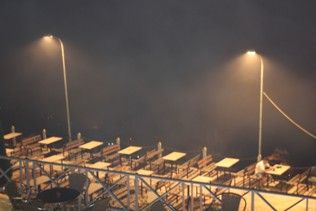 Lee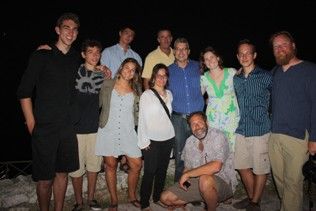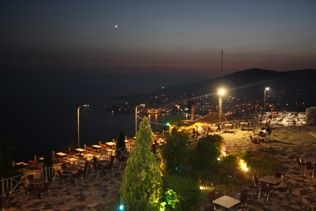 Today the Castle is a popular and by Albanian standards, upscale restaurant featuring traditional Albanian cuisine with a nod to Greek food as well due to the proximity of Greece. Before settling in to eat, we took time to explore the castle, take a few photos and watch as the entire castle was slowly and eerily engulfed by a strange thick fog as a cloud moved in off of the Ionian Sea. It made for some spooky affects and really interesting photo opportunities, though even the photos cannot possibly capture the atmosphere that was created.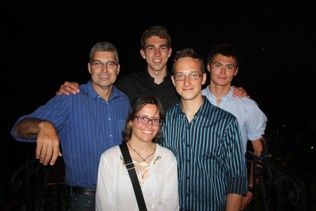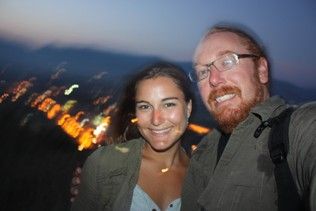 Lee & Michael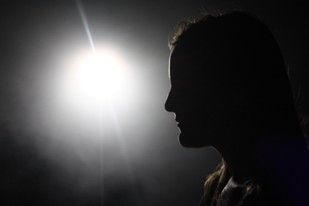 As quickly as it came on, the fog passed and a beautiful moonlight night for my final meal in Albania greeted us. The next morning I had a few goodbyes to say to the class and then I was off on the ferry to Corfu, where I had 8 hours before my flight to explore the city in much more detail than I did on my first pass through.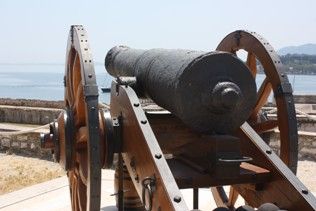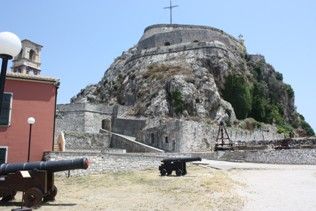 The city is beautiful, full of narrow cobblestoned streets with quaint shops, cafes and restaurants. A popular tourist destination, Corfu is beautiful. The entire old town section is listed as a UNESCO World Heritage site. The town is known for its beautiful beaches and coastline as well as the two magnificent castles that are found there. Corfu city was once known as Kastropolis (Castle City) because of the historic structures.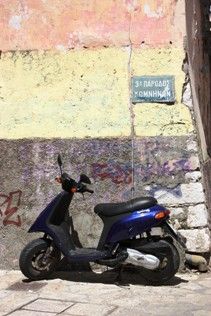 I spent much of the day exploring the castles and the beautiful structures, grounds and waterfront locations. The architecture and splendor of the Greek structures is incredible. It was a beautiful summer day and I just reveled in the history and fascinating beauty of the place. I found plenty of time to have a delightful Greek lunch and some Greek beer at a cool little bistro in old town that had been suggested by our friends Brewster & Lynn, who have spent a lot of time in Corfu.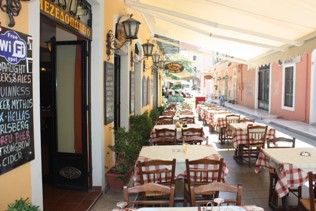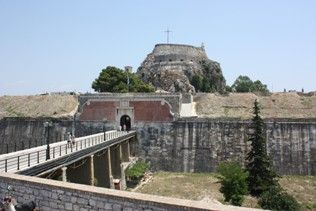 I perused the little shops and even visited my first ever "Fish Spa", which is basically a place where you can dip your hands, feet or even entire body in a fish tank filled with tiny fish imported from Israel that make a meal of the dead skin on your body as they swarm over you and nibble at your skin. It is an strange feeling, but I must admit after soaking my feet in a vat of the fish for 30 minutes, I did feel much better, my skin felt smooth and refreshed.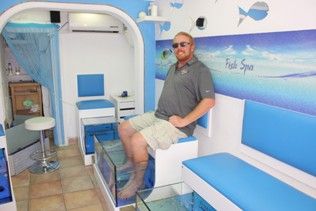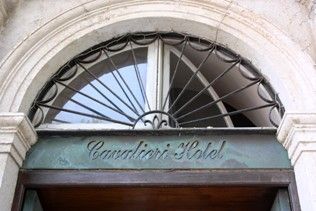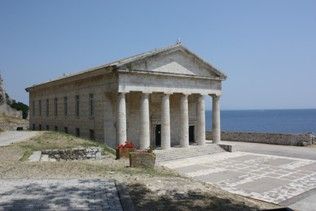 It was a great day in Corfu and I felt relaxed and refreshed as I caught my cab to the Corfu airport to catch my flight to Dusseldorf- where a late night arrival and overnight stay awaited me.