Recovery
January 19, 2010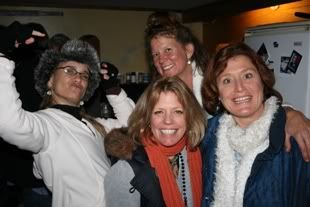 Srea, Carla, Melissa & Kathy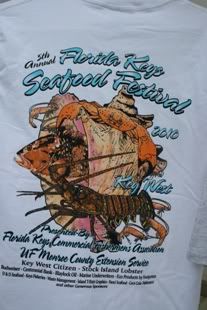 Cathy & Annette
Recovery
Almost immediately after the completion of the Key West Literary Seminar, I came down with a wicked cold. Run down after a week or more of long 14 hour plus days, it all caught up with me and laid me fairly low for the past week or so. The good news is that the Key West weather finally showed some signs of getting back to normal as the cold streak snapped and the sun actually showed itself again. Being worn out didn't completely slow us down. There was still a plethora of stuff going on and I still had some responsibility, not missing any work and keeping up my work with the Friends of the Key West Library.
Carla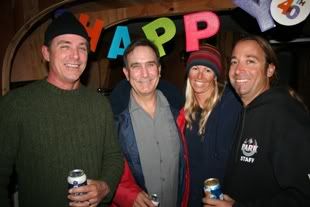 George, Tom, Bethany & Richard
Before the seminar was actually over, Kathy & I managed to attend the 40th birthday party of our good friend Carla Bellenger. The party was hosted aboard the houseboat home of our friends Rick & Steve and was great fun. It is hard to imagine that Carla is 40, as she looks and has the carefree attitude of someone far younger. We have known Carla her husband George, and son George for many years much to our continued delight.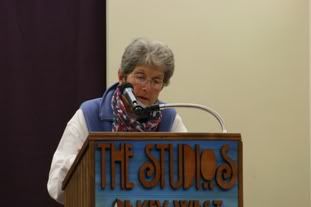 Maxine Kumin
Monday, after the seminar ended, it was back at it with my other local literary pursuit as the Friends of the Key West library kicked off our annual lecture series at the Studios of Key West. We took advantage of having the talent from the seminar still in town and had former Poet Laureate Maxine Kumin as the speaker for the first lecture. There was a packed house and Maxine gave a splendid reading.
Glen & Jackson
Jim & Kathy
After that, I was pretty much down for the count for the rest of the week, missing the incredible Key West Burlesque extravaganza that I had really hoped to attend. I hear it was a huge success but it was very disappointing to miss out on the talented cast of out of town performers who showed up to participate.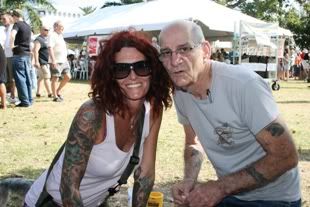 Wendy & her dad Wayne
Howard
By the weekend, I had regained a little energy, enough to head out and enjoy the beautiful weather and get some food at the 5th annual Key West Seafood Festival. Kathy's father, Jim has arrived for the winter and he joined us for some delicious lobster and fish.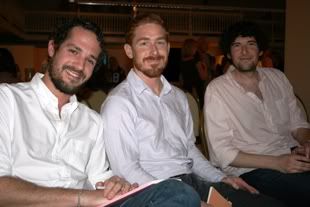 Stuart, Arlo & Shawn
The only other thing we accomplished over the weekend was to attend yet another poetry reading at The Studios of Key West, this time to celebrate the publication of three books by our friend Arlo Haskell's Sand Paper Press including his own collection of poetry, "The Joker". Arlo, fellow poet Stuart Krimko and short story writer Shawn Vandor each read from their newly released collections. It was another great night and all three are well worth checking out. A link below allows you to check them out and even order copies.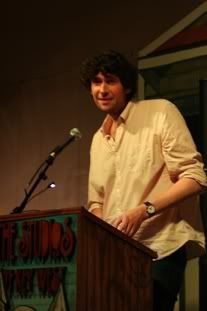 Shawn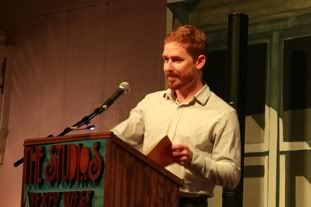 Arlo
Sand Paper Press