Happy New Year!!!
January 3, 2008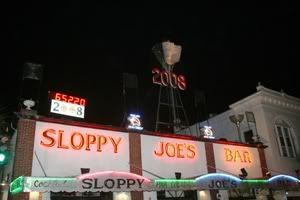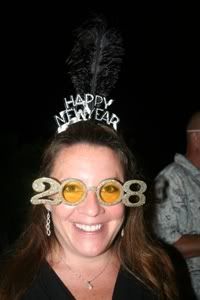 Happy New Year!!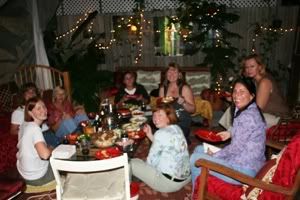 Girl's Night
2007 was a great year for us, we are fortunate to have health, happiness and friends and family to share the holiday season with and to welcome the New Year.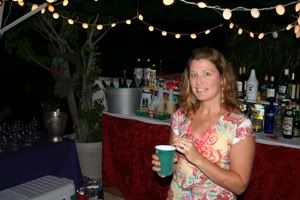 Kathy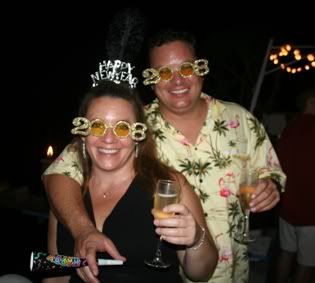 Nadene & Trevor
The week between Christmas and New Year is the busiest time of the year in Key West, as thousands of winter weary denizens of Northern climes make the trek south for what has been ranked as one of the top 10 New Years Eve celebrations in the country. With Kathy's Aunt Kathy, Uncle Al and cousin Al here, we got to enjoy some nice family time that was enhanced with the arrival of Kathy's father, Jim, who made his annual trek to Key West to spend the winter here just in time to see the New Year.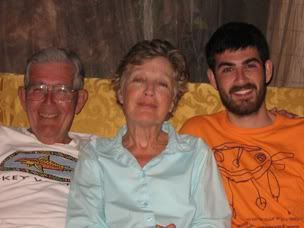 Al, Kathy & Alex
Kathy & Henry
We also made it out briefly to see my friend Todd's favorite band which was playing the New Year's Eve gig on the pier at the Ocean Key House. Johnny Sketch & the Dirty Notes are friends of Todd from his hometown, New Orleans. They were damn good, playing a sort of jam band, zydeco infused brand of funk that is at once unique and familiar. Hopefully we can catch them again the next time they hit town.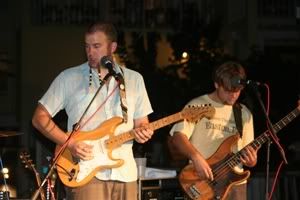 Johnny Sketch
As crazy and fun as it is downtown during New Years, we actually try to avoid the craziness and enjoy invitations from friends instead. We actually had a number of options and had hoped to be able to squeeze them all in, if only for short visits. Instead we ended up going to a wonderful dinner party at the home of our friends Jim & Fiona and having such a good time that we never made it anywhere else. When the clock struck midnight, we were in great spirits and rang in the New Year with fireworks, champagne and hugs and kisses from friends. It was a wonderful night with perfect weather and amazing friends. As usual, it got a little crazy when Jim started throwing bubble mix into the hot tub, but that's another story.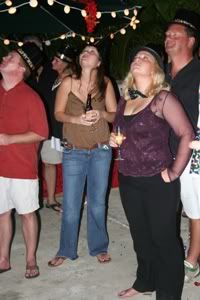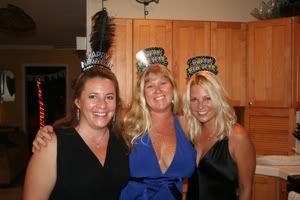 All in all we ushered 2007 out with the same spirit of fun and good nature that we spent most of the year trying to achieve. The prospects for 2008 seem cautiously optimistic. At the very least we'll give it our best shot. Things don't really slow down this month, as the dual sessions of the Key West Literary Seminar get underway and a writer friend from Chicago stays with us as she attends the seminar. Happy New Year everyone!!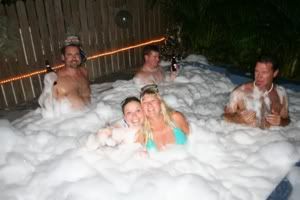 Johnny Sketch Website