Geocaching
February 18, 2011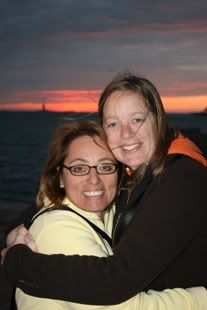 Sarah & Kate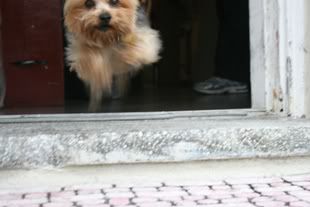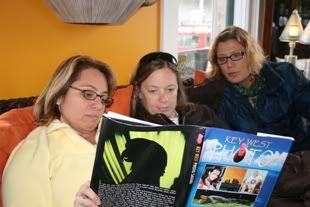 Geocaching
This past weekend, we had visitors from Santa Cruz, California for the weekend. Our friends Kate & Sarah tacked on a two day visit to Key West before heading up to Miami to get on board the week-long music cruise know as Cayamo. This is the second time we have had friends visit who have been booked on the amazing Cayamo cruise and at one point we had considered joining Sarah & Kate on the musical journey, but work and financial commitments made that something we hope to do in the future.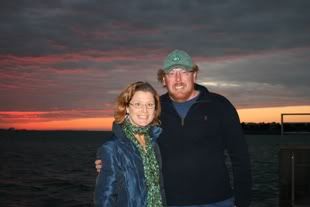 The good news is that we got to hang out with our friends for a weekend, the bad news is that for the first time in weeks, Key West was suffering from a relatively brutal cold front. Many people reading this will have little sympathy for us as they have no doubt suffered through a much more brutal winter to date, but it was cold for us- really cold.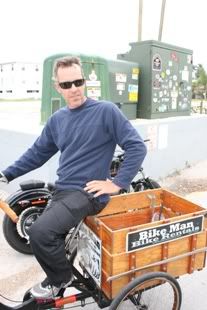 Tom the Bike Man
The seemingly freezing weather did not stop us from hanging out and having fun. We spent time hanging out at some of our favorite bars and galleries such as the Porch, Lucky Street and the like on their first night here before enjoying a delightful sushi dinner at Origami.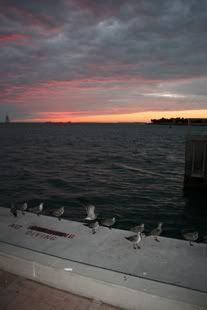 The next day we spent a full, if chilly day with them checking out the island and doing a little geocaching. Sarah and Kate are both active geocaching, something that I sadly had a woeful lack of knowledge about, but took to like a fish to water. Geocaching has been a popular activity since it began in 2000, and now involves literally millions of people in over 100 countries.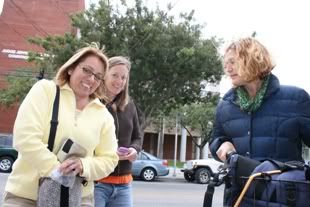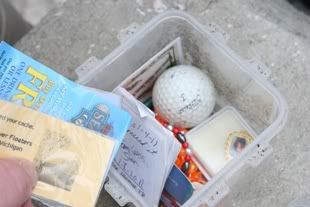 Geocache
It is a hide and seek game involving hiding of small containers or geocaches and then posting the GPS coordinates on line so that geocachers can seek out and find the small treasures, report the find online and perhaps take or leave a small trinket in the cache and replacing it for the next person to find. Some of the caches have been in place for years and have been found thousands of times.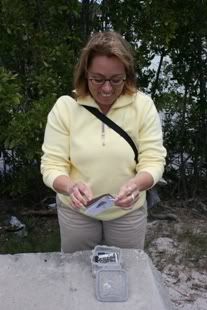 During our bike tour of the island we tracked down three of the over 25 geocaches hidden in Key West, some hidden in the midst of incredibly popular touristy areas, making it remarkable that they haven't been found and disposed of by people who might not understand their significance. It was an activity that was quite addictive and fun.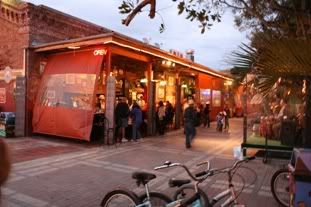 The rest of the day we just spent playing tourist, visiting the Coffee Plantation, Mallory Square and the Sunset Pier for a beautiful sunset and finishing off another great day with a great meal at Michael's Restaurant. It was a really fun, if too brief visit. I am sure that Kate & Sarah are enjoying the cruise which features performers such as John Prine, the Indigo Girls, Steve Earle and Brandi Carlile to name just a few.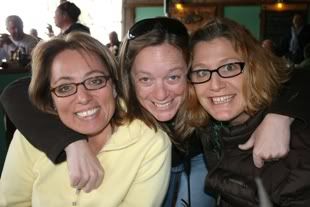 Geocaching Website
Cayamo