Spring Fair 2011
April 12, 2011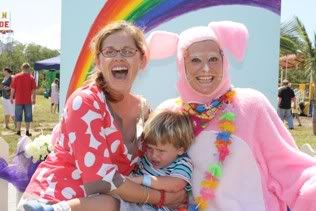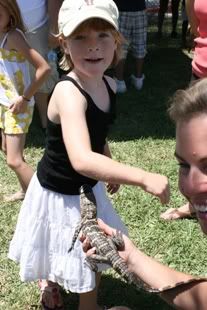 Spring Fair 2011
The Key West Preschool Co-op held their annual Spring Fair this past weekend on a blazingly warm and sunny day that felt more like summer than spring. The warm weather did not seem to have an impact on the attendance at the fair, which is the single most important fundraising event for the school each year.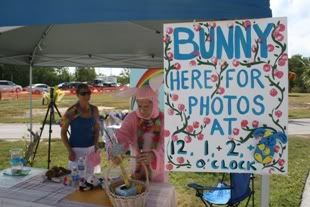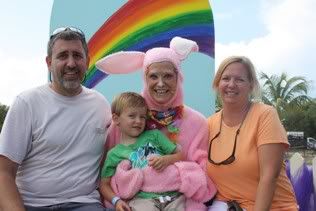 The heat did make it a little uncomfortable for Kathy, who reprised her role as the Easter Bunny once again this year. I again served as the official bunny photographer taking photos of literally hundreds of children as they posed with the Easter Bunny. It is quite an experience photographing children as they are often difficult to manage and get posed as well as smile etc. The reaction of the kids to the bunny itself is always a mixed bag, most seem to love the bunny and are happy to pose, but some others react fearfully and some even with Kathy's patient coaxing want nothing to do with the whole thing.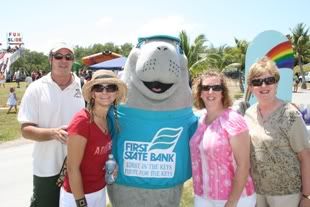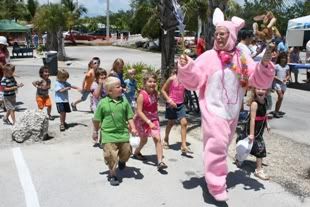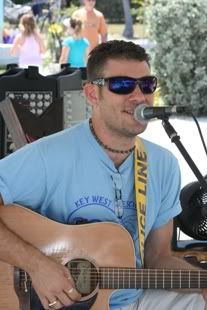 Taking photos with kids was not the only responsibility of the Easter Bunny, this year the bunny also was part of the entertainment with a presentation of "Story Time". Kathy read from the children's classic "Little Bunny Foo Foo" to a rapt crowd of small kids who hung on every word as the story unfolded, then afterwards joined the Easter Bunny for a dancing parade. Dancing about in a heavy furry bunny suit in the blazing heat does not seem my idea of fun, but Kathy seemed to enjoy it and more importantly the kids really liked it.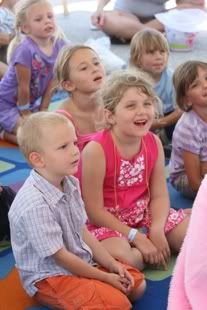 The bunny was only a small part of the fair; there were also all sorts of games, rides and food. Face painting was popular as well as kids lined up to get creative designs to grace their faces. There was also the usual set-up by Farmer Jeanne of the wonderful Monroe County Sherriff's Animal Farm. A great selection of animals from the farm, which is located under the Monroe County Jail on Stock Island, made appearances. These included the amazing sloth, a baby alligator and all manner of ferrets, bunnies, chickens and even a pony.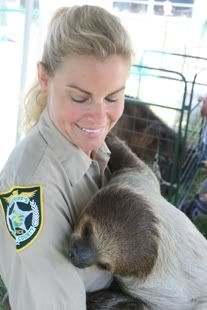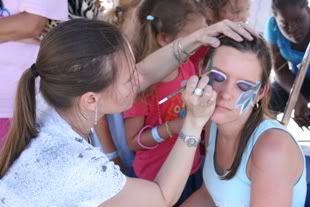 The rides were also a big hit and this year included a huge fun slide, a small roller coaster, and a bounce house that kept the kids jumping all day. It certainly seemed crowded and popular and hopefully it was a financial success for the school. I know it is a ton of work by all the parents, staff and teachers and they all deserve great credit for once again putting it all together. Thanks as well to all the sponsors, raffle donors and attendees who came together to help the school out.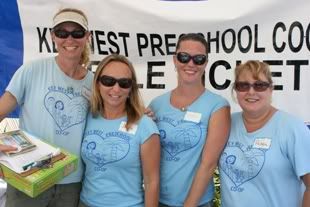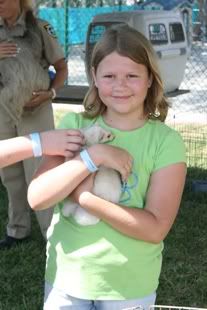 Cookie