Riverbanks Zoo & Garden
April 11, 2009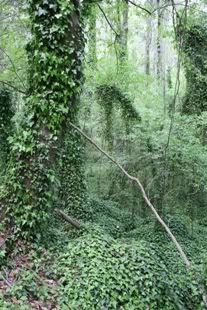 Riverbanks Zoo & Garden
The drive time from Winston Salem to Key West is about 17 hours and Kathy & I decided to break it up with a few stops on the way home. We always try to find interesting places and this trip we found a few, a huge shopping mall outside of Charlotte, a delightful Whole Foods store in Boca Raton and our favorite stop the beautiful Riverbanks Zoo and Gardens in Columbia, South Carolina.
Located along the banks of the Saluda River just outside Columbia, the Zoo and Botanical Garden was a very popular place on the Friday prior to Easter. Perhaps it was because the kids were out of school, or maybe it was the perfect sunny spring weather, but the place was the most crowded zoo I have ever seen.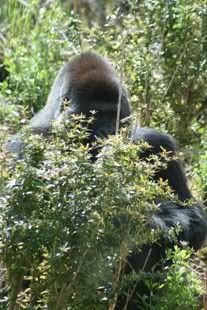 The masses that turned out to enjoy the zoo and the incredible weather were able to see a really wonderful mid-sized zoo with over 2000 animals representing 350 species. The Zoo has a wonderful African Plains exhibit, a Reptile and Aquarium Complex, an Australian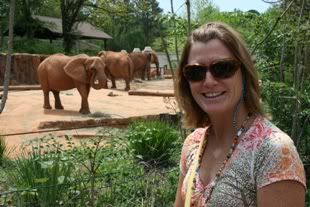 There is a bridge across the river that leads over to the Botanical Gardens on the far bank. We took advantage of the bridge and then walked along the fantastic river trail through a beautiful and newly budding forest.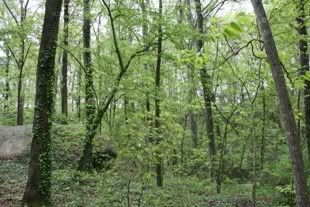 It was quiet and wonderful after all the hectic activity at the zoo and the gardens were full of beautiful spring flowers. Spring is a season that generally lasts all of about a week in Key West, so it was nice to really enjoy a perfect spring day. It was a wonderful day and a welcome respite from the long ride home.
The rest of the trip was fairly uneventful, the traffic wasn't too bad and we were able to make decent time on our way back. We spent the night in Palm Coast, Florida and stopped at the Whole Foods to do some shopping and to enjoy their yummy salad bar before continuing South to Miami where we were scheduled to attend an art gallery opening featuring a friend from Key West.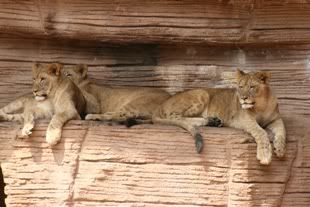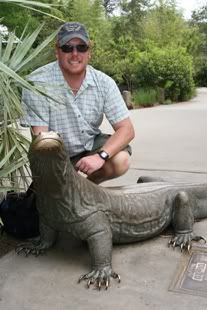 Riverbanks Zoo Site