Peaceful, Easy Feeling
October 7, 2010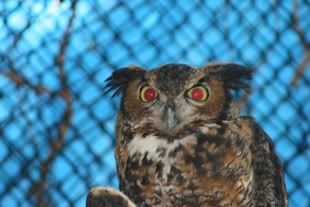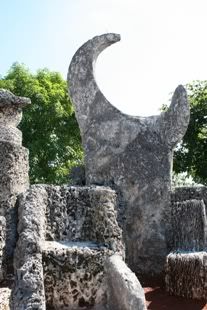 Coral Castle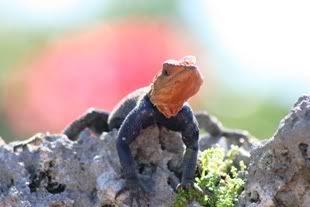 Peaceful, Easy Feeling
This has been a crazy busy and exceedingly satisfying week, between our trip to Homestead to see the Indy Car season finale last weekend and our trip this weekend to Blackberry Farm, Tennessee to celebrate my mother's 80th birthday, a lot has been going on. It seems that we have had something almost every evening keeping us on the go and helping us get acclimated for what is the busiest time of our year.
Michael & Jean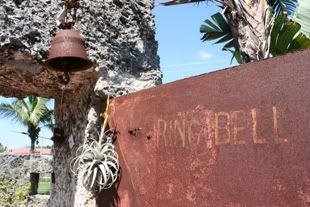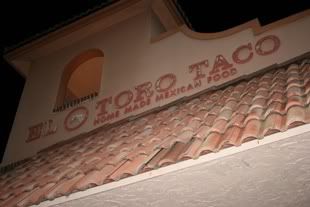 It started while we were still in Homestead, when we visited the fascinating Coral Castle with Michael & Jean on the morning prior to attending the Indy Car race. While Kathy & I have made a couple of previous visits, it was the first time for Michael and Jean to see the amazing coral rock structure that sits on US1 in Homestead.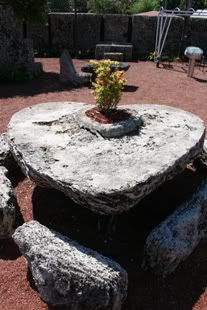 The Coral Castle is one man's obsessive creation made completely of heavy coral rock, hand carved with homemade tools and moved in to place by a single man over a 28 year period back in the 30s and 40s. The place is a monument to ingenuity, hard work and obsessive unrequited love and well worth a visit if you find yourself in Homestead.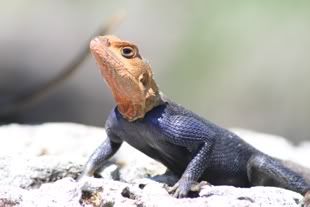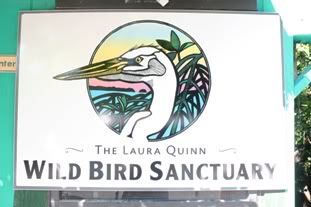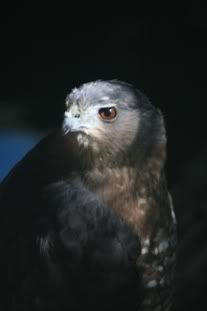 On the trip back to Key West on Sunday, Kathy & I stopped in at the Laura Quinn Florida Keys Wild Bird Center at MM94 in Islamorada. The center was named in honor of the late Laura Quinn who recently passed away and who dedicated her life to rescuing and rehabilitating injured birds. The center could certainly use a little TLC, but the mission of saving birds is still on-going and there are plenty of rehabilitating birds on hand to see.
The caged injured birds seem to attract wild birds as well and hundreds of wild birds can be seen at the facility that is nestled along the water's edge among a beautiful mangrove forest. I sure hope that the place is able to survive and ultimately thrive without the dynamic leadership of Laura Quinn.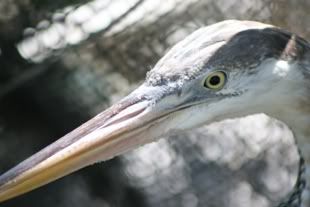 Once back in Key West, we had the good fortune to have a couple of different friends in town visiting. Our friend Kerry was here for the week from her home in Estes Park and I had the pleasure of spending a wonderful evening hanging out with some fine wine, great conversation at the home of our friend Suzanne where Kerry was staying. It was almost like a trip back in time as the level of friendship and casual relaxation was the same as it was when hanging out was a frequent occurrence some 20 years ago.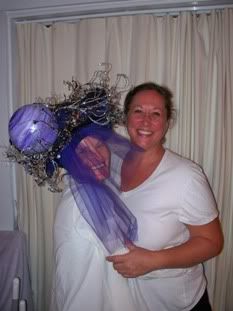 Kerry & Suzanne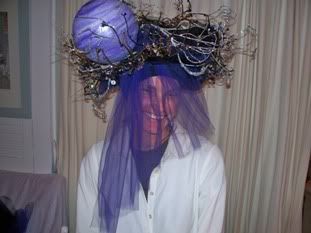 Halloween Prep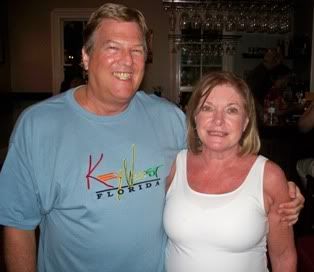 Rick & Carol
Also in town this week was the mother of one of my close friends from Indianapolis. Carol and her friend Rick are currently living in West Palm Beach and after much anticipation made their first visit to Key West this week. I was able to meet them for drinks at the Porch and spend a great night reconnecting. It was such a nice evening, I just wish we could have spent more time hanging out. Hopefully they will enjoy Key West so much that they will return soon.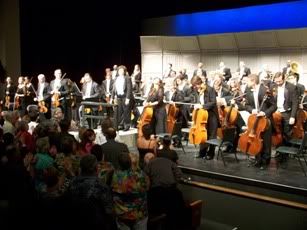 South Florida Symphony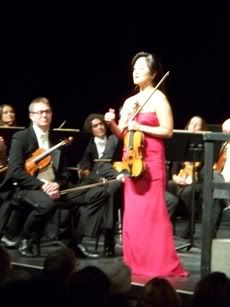 Chee-Yun
The reason that I had to rush off is that the music director of the Key West Symphony (South Florida Symphony) Sebrina Maria Alfonso had invited us as her guest to attend the opening night performance of the Symphony at the Tennessee Williams Fine Arts Center. Not normally a symphony attendee, I must say that the performance was incredible. We were so impressed with both the Symphony itself and the guest soloist, the amazing Chee-Yun. We look forward to getting back to see the symphony again soon.
Coral Castle
Florida Keys Wild Bird Center
South Florida Symphony