Graffy Turns 40!
February 5, 2010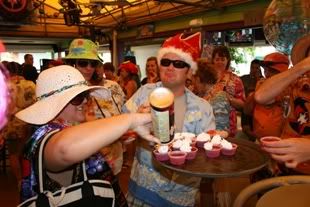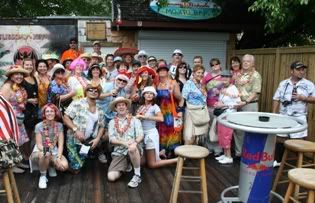 Graffy turns 40
To celebrate his 40th birthday, our friend Graf had a great idea, to invite his friends and family to join he and his wife Eileen on a cruise. In the works for months Graf & and a large group of friends spent the better part of the week aboard a cruise ship out of Miami. The bad news for us was that Kathy & I were unable to join them due to commitments to our respective jobs. The good news was that the first stop of their itinerary was right here in Key West and on Graf's actual birthday to boot, which allowed me to sneak away and meet them and help celebrate for a small portion of their fun.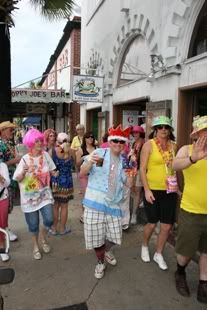 Graf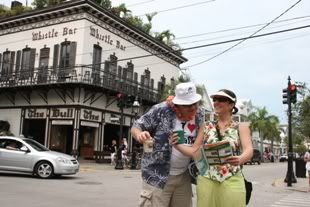 It is probably a good thing that we didn't join them, I'm not sure my liver would have survived the trip if the few hours they spent in Key West were any indication. Since many of those on the cruise are actual residents of Key West, they of course thought it would be hysterical to dress as tacky tourists during their stopover here. It was really funny to see them all dressed up, sadly even in their exaggerated state, they weren't all that distinguishable from the other cruise ship passengers who packed downtown.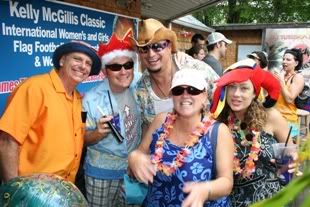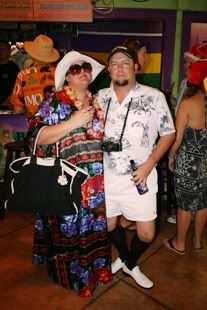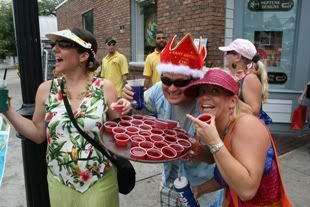 I met them at 10:30 AM at the Lazy Gecko bar on Duval where even at that early hour they had packed the place and the libations were flowing freely. You'd have thought it was late on a weekend night as there were people dancing on the bar, only the bright light pouring in from outside gave a clue that this was daytime.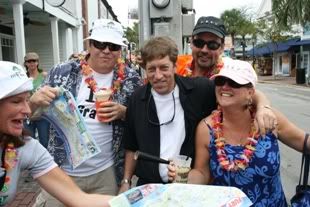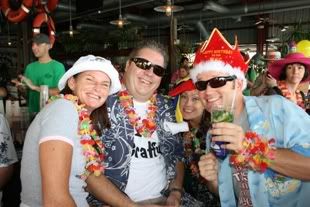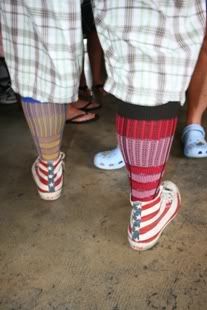 The next stop was at Fat Tuesday where Jello shots were consumed by all as well as many of the strong frozen concoctions that the place is known for. Graf's group completely took over the place again, and they even managed to wrangle everyone up for a group photo. Graf took a large tray of Jello shots to go and headed back down Duval in the general direction of the next stop at the Conch Farm, where Graf works.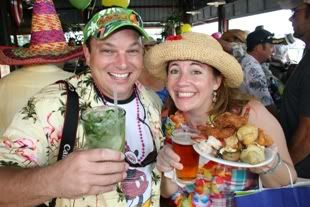 Trevor & Nadene
Graf's family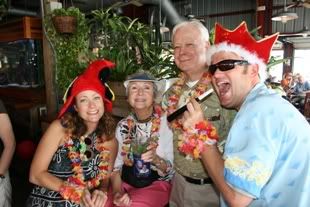 Eileen's family
At the Conch Farm, Graf had made arrangements for a private birthday party with free drinks for all and an amazing spread of food and even entertainment. It was a perfect lunch and provided some time to get to meet many of his family and friends, and to wish that we were going to join them for the remainder of the cruise. I can't imagine that it could possibly have been anything but an amazing time. I was thrilled to catch even that small portion of it with such a fun group. Happy 40th Graf.
Happy Birthday Serenade.