007
January 5, 2007
007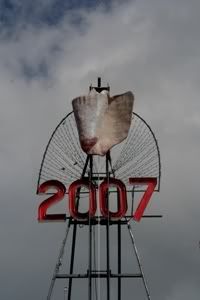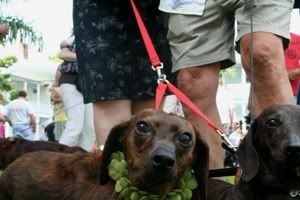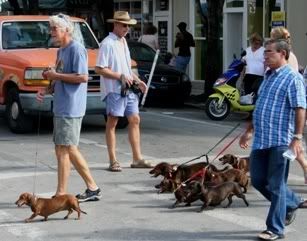 Happy New Year! Hopefully the year 2007 will bring you happiness. It was a fairly low key beginning to the New Year for us, especially compared to the past few months. We wrapped up the visit from family, enjoyed a few movies, celebrated with friends and even found time to attend another wacky and fun Key West event, the annual Dachshund walk.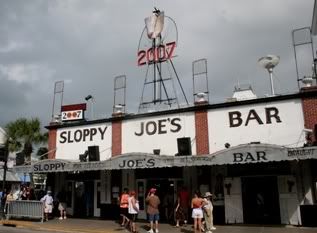 The beginning of the week between Christmas and New Year was spent mostly hanging out with Kathy's family. Kathy took Aunt Judy & Uncle Phil out for a beautiful sunset sail aboard the Sebago and afterwards we headed over to enjoy the soulful sounds of our friends Brian Roberts & Rob DiStaci performing at the Pier House. It was the final night having family in town and we made the most of it.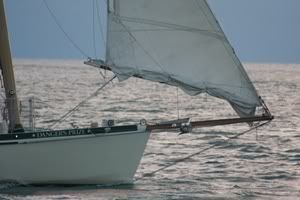 Kathy, Judy & Phil
The rest of the week was spent not doing a whole lot, watching a lot of football, going to see a few films, most notably the wonderful new Will Smith film, "The Pursuit of Happyness" and the great documentary on the uproar over the Dixie Chicks called, "Shut Up And Sing". Both films were great in their own way. Will Smith is certain to snare an Oscar nomination for his role and watching the Dixie Chicks film made me ashamed of the behavior of so many Americans. I recall watching old Beatles videos of people smashing and burning their records back in the 60s and thinking how silly it was and how thankfully nothing like that was likely to happen again…well sadly it has and it's a sickening thing to watch. Thankfully the Dixie chicks seem to have made it through ok.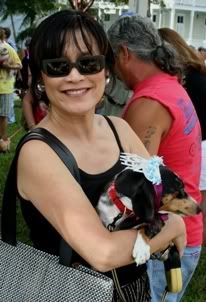 Lynn
On the Saturday prior to New Year's Eve, we attended the second annual Dachshund stroll through Key West. This event, organized by our friends Dan & Ruth Reiter began last year with about 60 dachshunds participating, the number about doubled this year as well over 100 wiener dogs and their proud owners. It was an amazing and wacky sight to see, all those dogs together. The attempts to gather everyone for a group photo were very entertaining and the looks from gawking tourists as the dogs paraded down Duval Street were priceless. It was a fun event, sure to continue to grow in size and popularity in future years.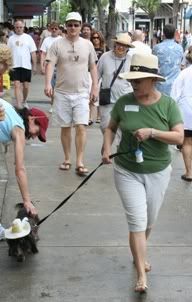 Ruth
We spent New Year's Eve itself at a party at the home of our friends Nancy & Mark, where we rang in the New Year with champagne and good friends. It was, by our standards, a fairly tame and relaxed, but very enjoyable way to escape the masses that turned up downtown to witness Conch Shells, Drag Queens or Wenches dropping at the stroke of midnight.
http://www.myspace.com/shutupandsing