Disney's Animal Kingdom
June 13, 2011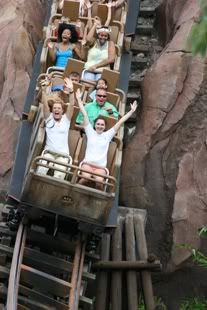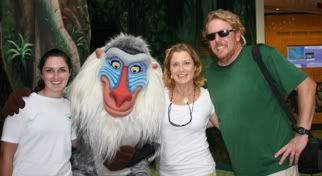 Dakota, Rafiki, Kathy & Michael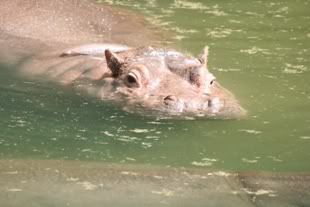 Disney's Animal Kingdom
For our final day in Orlando, we decided to visit Disney's Animal Kingdom theme park. We briefly considered driving over to Tampa to take in Busch Gardens, and also gave some thought to returning once again to the Universal parks, but Dakota had never been to Animal Kingdom and Kathy & I had not been there since prior to the opening of their Expedition Everest rollercoaster opened a few years ago, so it was over to see what is the newest of the four major Disney theme parks.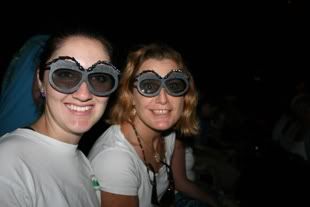 Dakota & Kathy
Disney's Animal Kingdom opened in 1998 with the theme of animal conservation and while claiming to not be a zoo, the park nevertheless has a huge collection of captive animals in addition to the many rides, shows and attractions that are found at all Disney theme parks. The park is by far the largest and most spread out of all the parks and it allows for the animals to have huge open spaces that are found at few zoo facilities in the world.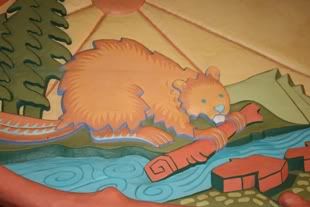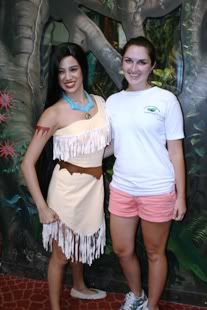 The real attraction for Kathy & Dakota was the massive Expedition Everest rollercoaster that is found in the Asia section of the park. The last time we visited, the skeletal structure of the massive coaster was all that was visible, but it is now a completed thrill ride through the Himalayan alps complete with an attack by a Yeti that makes for a fairly cool ride. Kathy & Dakota liked it so much that they rode the thing five times throughout the day. Thankfully the crowds were not bad at all and the wait times were short for all the rides.
Expedition Everest
It was another spectacular day for theme parking and we made the most of it, riding almost all of the major rides and attractions and taking in two really excellent shows, the Lion King show and the Finding Nemo show. I have generally found shows at theme parks to be mostly hokey, but both of these shows were excellent.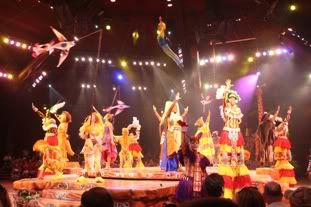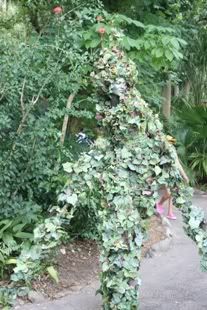 In fact, I would rate the Lion King show with its singers, acrobats and familiar characters from the film superior to the Lion King show that we saw on Broadway. It had everything that the Broadway show had, great songs, amazing costumes and it was all compacted into a 40 minute show that was very impressive.
We ate a fantastic buffet in the African themed Tusker House restaurant. The buffet featured a nice range of unusual dishes but also was the first buffet that I have ever seen that offered peanut butter & jelly and mini-corn dogs, being a Disney park, I should not have been surprised.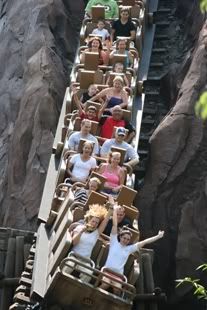 Kathy & Dakota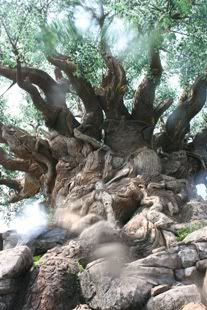 We spent the majority of the day at the park, taking in most everything before heading over to Downtown Disney to catch a movie, "Super 8" before heading back to the hotel for the final night of our trip. It was another great little vacation.