Book Fair Day 2
November 19, 2008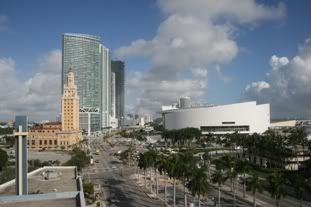 Miami
Book Fair Day 2
Marta & Kathy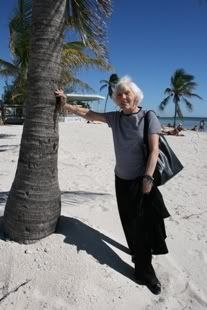 Marta
One thing about the Miami Book Fair is that the average day spent there passes by way too quickly. From the opening presentation by actor/author/bon vivant George Hamilton to the closing panel with Salman Rushdie & Nathan Englander, the final day of the fair seemed to fly by at amazing speed. You would think that 9 hours would leave plenty of time to see pretty much everything, but it was not the case once again.
Vernon Jordan Jr.
Marta, Kathy & me actually spent much of the day off on our own so for example, while Kathy was attending Wally Lamb, Marta was listening to Edmund White, Nancy Milford & Stacy Schiff present on their new biographies and I was at a presentation by William McKeen & Steven Watts about their respective bios of Hunter S. Thompson & Hugh Hefner. Something for everyone at the book fair.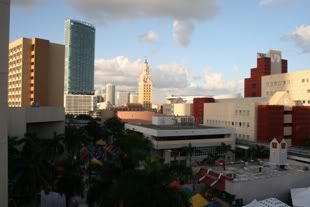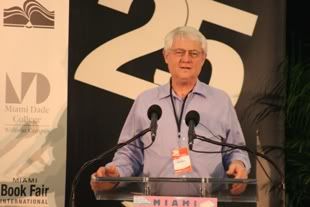 Roy Blount Jr.
The writers that we saw on Sunday was an impressive list that included Michael Cunningham, Elizabeth Strout, Junot Diaz, Carl Hiaasen, Roy Blount Jr., Amitav Ghosh, Austin C. Clarke, Tom Hayden and former Clinton advisor Vernon Jordan, Jr. My favorite panel featured a trio of funny and poignant presentations by Rick Bragg, "The Prince of Frogtown", Dudley Clendinen, "Tales of the New Old Age in America", and Michael Gates Gill on "How Starbucks Saved My Life" (which has been optioned into a film to be directed by Gus Van Sant & star Tom Hanks).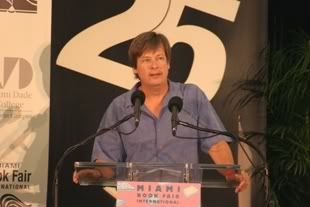 Dave Barry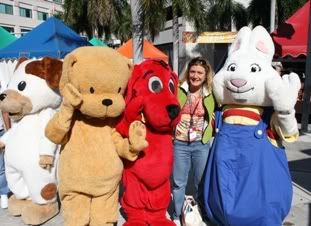 Kathy & Friends
Of course the fair isn't limited to author presentations. There is a plethora of interesting stuff to do. The street fair features hundreds of vendors selling books as well as any number of social, cultural and community organizations and delicious food vendors. There is an International Pavilion with exhibits from a variety of Nations, a wonderful children's area and new this year, a huge area for comic books.
There were also theatre groups performing street theatre including an interesting flash mob that remained motionless for more than 5 minutes in a rather surreal performance that is documented in the video clip below.
Flash Mob
The book fair is an awesome event and we are already planning to return next year. In the meantime, we returned to Key West and entertained Marta for a few more days before she headed home. We did many of her favorite things, going to an art opening at Lucky Street Gallery, having drinks at La Te Da and shopping at Fast Buck Freddies.
Fast Buck's