Kung Fu Finale
May 18, 2011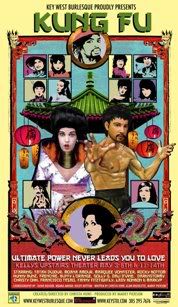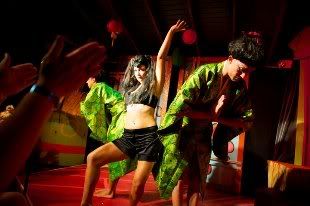 *photo by Nick Doll
Kung Fu Finale
After a long day at the Dragon Boat races in Marathon and the drive back on Saturday evening, Kathy & I, along with my co-worker Kris- headed out Saturday night to catch the final performance of the 2010-11 Key West Burlesque season as the troupe closed the curtain with their performance of the incredible "Kung Fu" show.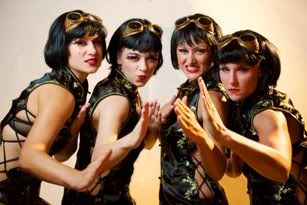 * photo by Nick Doll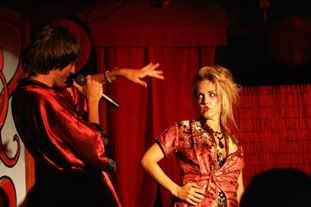 We had caught one of the opening shows last week, but wanted to return and see the closing night as well. Closing nights are always special to the cast and crew and you never know what might happen. The crowd also seems to feed off the energy that the performers bring to their last show and it generally makes for an electric evening.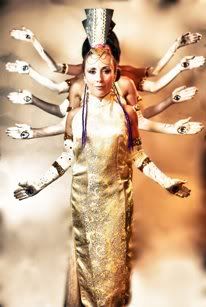 * photo by Nick Doll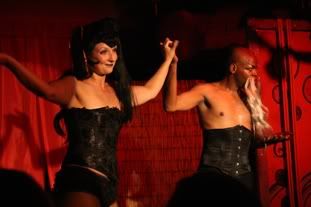 Key West Burlesque has become in the last few years, one of our favorite things about Key West. The amazing, talented group of performers led by Marky Pierson and Tatah DuJour, have wowed the island with an ever more impressive series of shows and each season they seem to outdo themselves. We especially enjoy the large scale production "theme" shows like last year's brilliant "Space" show and this "Kung Fu" show.
*photo by Nick Doll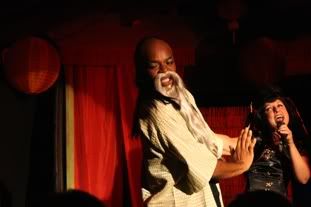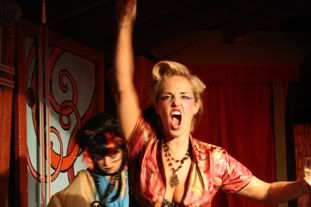 The costumes, sets, choreography and singing all reached new levels of excellence. In fact the continuing development of the talented Dark n Stormy as a singer has been a real pleasure to watch. She has a tremendous voice and presence and her addition to the line-up has really improved the overall show. Music is always a key element in the show and this time the music featured a crowd pleasing array of mostly 80s rock anthems that had the crowd singing along.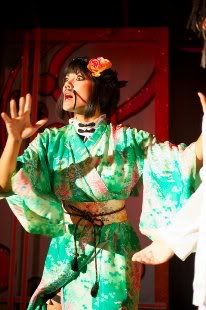 *photo by Nick Doll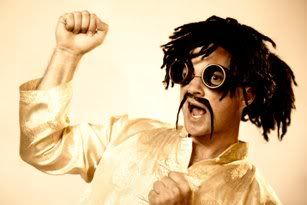 *photo by Nick Doll
The show was awesome. The music perfect and the performers both new and old were great. It is so funny and entertaining- not to mention sexy and fun. The packed theatre upstairs at Kelly's was rocking and it was impossible not to have a good time. Though this was the final show of the season – they will be back next year for more madness including the annual holiday show, the burlesque show and their 5th annual big Spring show. If you haven't had the chance to see them yet- what are you waiting for? Keep an eye out at Keystix.com for next season's shows- which will most likely continue to sell out.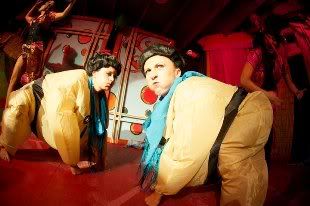 *photo by Nick Doll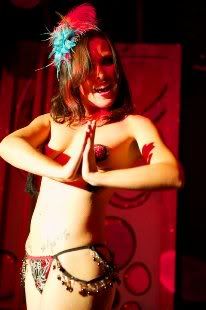 * photo by Nick Doll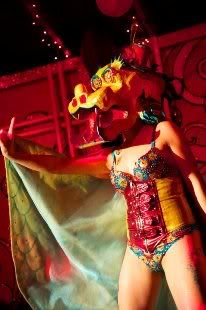 *photo by Nick Doll
Thanks so much to Marky, Tatah and all the cast, crew and sponsors of Key West Burlesque. Thanks also to the brilliant photographer Nick Doll who took many of the amazing photos that I show here. Nick is easily one of the finest photographers in the Keys and if you need an event photographer- you should look him up.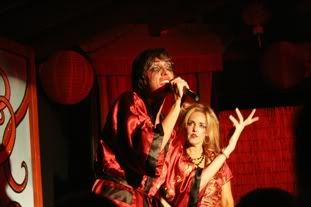 Key West Burlesque
Nick Doll Photography