Hop Your Face
August 26, 2015
Rizzo & Blades
Hop Your Face
I am a huge fan of the burgeoning craft beer craze, probably at least partly accountable to so many of my friends being involved in creating some of the best beer around. From early days of my youth drinking beer at the first craft beer brewery in Indianapolis, The Broad Ripple Brew Pub, which has been making excellent craft beer for twenty-five years, well, well before the current surge in microbrews. My friends Ted and Kevin were both brew masters at the BRBP and now each own their own wonderful establishments (Twenty Tap, Brugge Brasserie and Outliers Brewing).
Michael & Shannon
So I have been enjoying craft beer for ages and with-in the last five years my friends in Key West have opened a number of awesome craft beer locales such as the Porch, Florida Keys Brewing, Bone Island Brewing and most recently the Waterfront Brewery. It has been a craft beer explosion that I have been able to enjoy to the fullest.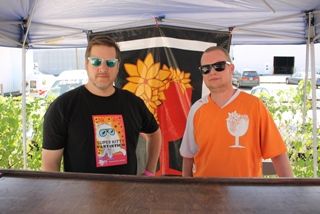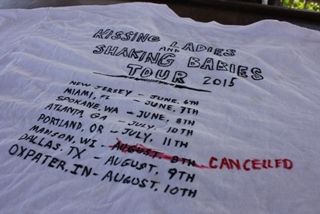 Since the opening and success of the Broad Ripple Brew Pub, Indiana has been slowly working on becoming a craft beer mecca. Though still not to the point that states such as Californa, Vermont or Colorado, the Hoosier state captured 10 medals at this year's Great American Brew Fest, led by Sun King Brewery and 3WiseMen. And that does not even count what is arguably one of the best craft beer breweries in the US; Three Floyds, out of Munster, Indiana.
Of course on my many visits to the state, I always try to take advantage of the growing popularity of the craft beer scene and in addition to visiting my favorite breweries, Brugge, Outliers and Twenty Below at Twenty Tap, I also try to take in as many new and wonderful craft beer breweries as possible.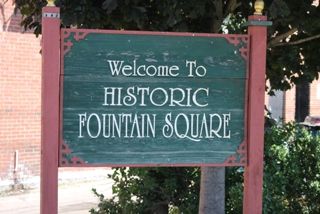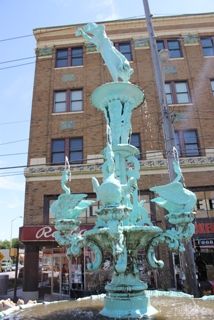 I was doubly happy this trip as two fun and interesting craft beer events were taking place on the same day and my schedule allowed me to visit them both. First was the 4
th
annual Hop Your Face Festival at Fountain Square Brewery. This party at the brewery located in the heart of the hipster Fountain Square neighborhood of Indianapolis celebrates the annual one day only release of their specialty IPA called Hop Your Face.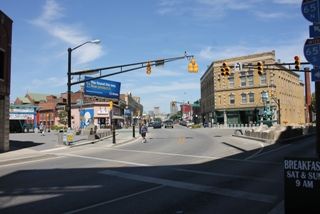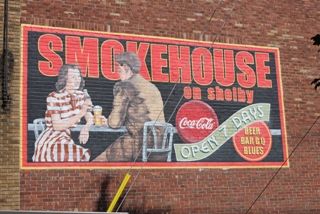 An entire festival has grown around the release of this popular and tasty brew and I was lucky enough to be in town to attend this special release. They had music, artisans selling their crafts and of course beer, led by the Hop Your Face but also including their regular line-up of beer which is all pretty good.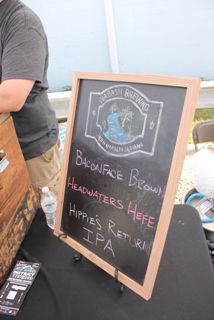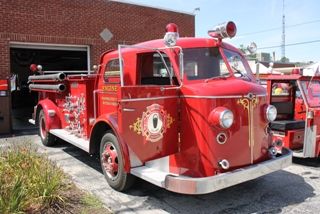 I spent the early afternoon there before heading to the far Northside to the suburb of Carmel where the Warehouse nightclub was hosting their first annual beer festival. Small and intimate and not terribly well-attended, the festival nonetheless featured a great selection of Hoosier breweries sampling their wares, Brugge and Outliers were there as well as about twenty more breweries from throughout the state. It gave me a chance to see close up just how far the craft beer scene in Indiana has come.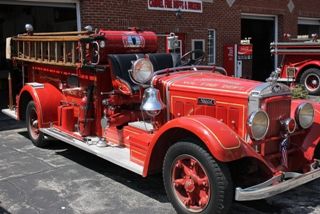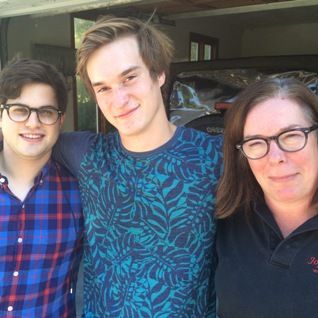 Sam, Will and Michele
http://www.businessinsider.com/6-states-that-are-becoming-craft-beer-powerhouses-2015-10
http://www.broadripplebrewpub.com/
https://www.facebook.com/Outliers-Brewing-Company-229568467197933/timeline/
http://www.twentytap.com/