All the little things that make up a memory….
September 17, 2010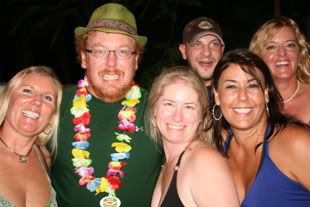 Lisa, Michael, Tonni, Greg, Stephanie & Leigh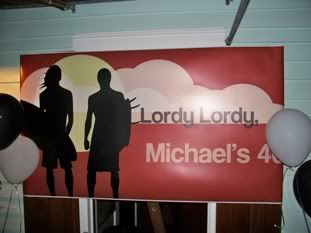 All the little things that make up a memory...
September is supposed to be the slowest time of the year in Key West, many restaurants and other businesses still close up shop and take vacations, others offer substantial discounts to attract local business. The thing is, it certainly never seems to slow down for us. In fact the past couple of weeks have been as busy as ever and there is no shortage of things to keep oneself busy in Key West.
Womenfest Street Fair
In fact, it seems that each year there are more and more activities to fill the void planned, whether long time events like Womenfest or the annual Poker Run that is also known as Bike Week, it never really completely slows down here. It has been busy at work for both Kathy & I as the school year has started to settle into a regular routine and though the field season at RPM Nautical is ending, there is a busy transitional period as we are in the process of consolidating our offices in South Carolina and Key West into a single office here.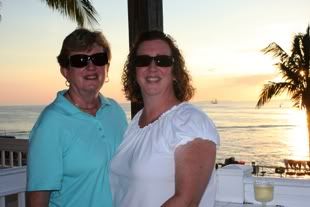 Kris & her mom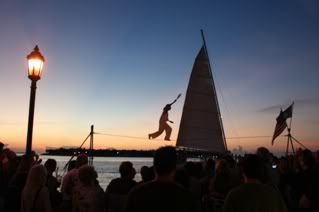 To that end, one of my co-workers, Kris was down from South Carolina all week along with her mother to find suitable housing for her relocation to Key West next month. So in addition to my regular work stuff, I got to play tourist a little in the evenings with Kris & her mom. We had a few dinners out, even checking out the sunset at Mallory Square in what was easily the least crowed and thus more enjoyable sunsets I've seen there. The weekend was busy as well. Kathy had to fly to Massachusetts sadly, to attend a memorial for a close family friend and neighbor who passes away recently, so I was left to fend for myself.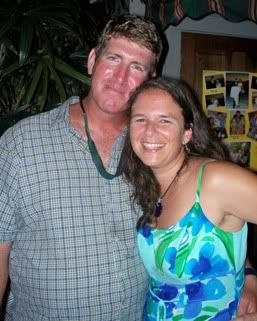 Michael & Becky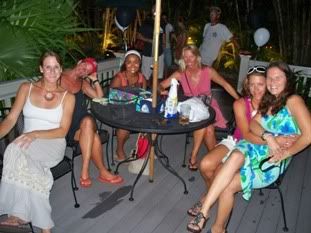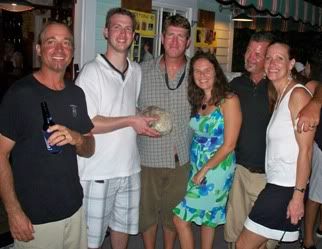 Rich & Penny
The good news is that we had been invited to a wonderful (and successful) surprise birthday party for our friend Michael that was organized by his wife Becky at Grunt's. It was sort of a surreal experience as many of those in attendance were at a birthday party in the same spot back in 1993. Grunt's closed shortly after that for a number of years, but remained virtually frozen in time until opening again last year. Becky and Michael likewise vanished from the Key West scene when they moved away, until they returned again recently so it was sort of a double flashback.
Renee, Eliza & Bethany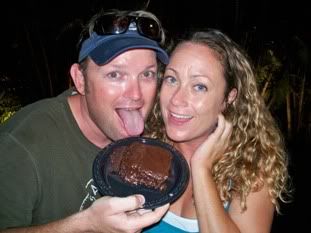 Graf & Eileen
It was a great party and a great chance to celebrate that both are back and we can revisit 1993, albeit a slightly grayer version… It's funny thinking back over the past almost 20 years that I have lived in Key West all the seemingly different lives that I have led here and all the great people that have crossed my path.
Katie & Julie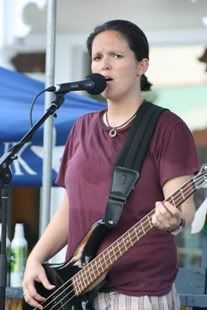 Katie
The birthday was only one of a busy weekend of events for me that included going downtown to the Womenfest Street Fair to watch an encore performance of Julie Clark and Katie Duckett the singers who opened last week for Emily Sailers. They were great again, well worth checking out. Next I headed down to catch up with Kris & her mom at Mallory for the Sunset. After dinner at Margaritaville, Kris & I joined a gathering of ladies out on the town at Cowboy Bill's.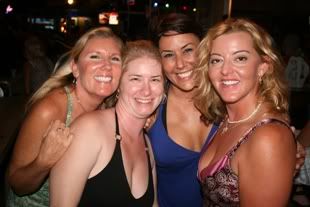 Lisa, Tonni, Stephanie & Leigh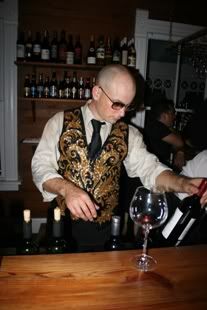 Marky
I rounded out the night with a stop at Point 5 where they were hosting the first annual "Make-Out Party". A great crowd had gathered in what has quickly become one of Key West's hippest hot spots. And hot was the operative word as it was crowded and broiling in the place. Kathy being out of town and not having a proper make-out partner made for a quick night for me, though it is great to see how the innovative people at Key West Burlesque continue to come up with ever more creative and fun ideas. New bars, fresh ideas and creative people are all coming together for a real renaissance in Key West.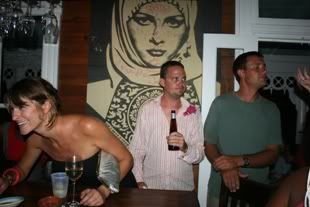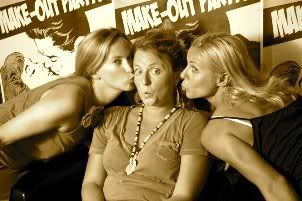 The Make Out Party Photo Booth * photo by Key West Burlesque