Hinchtown Rules!
March 28, 2013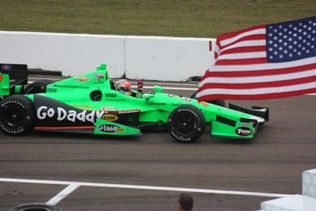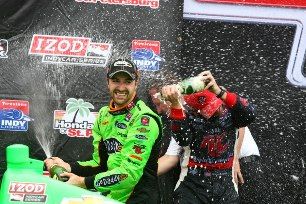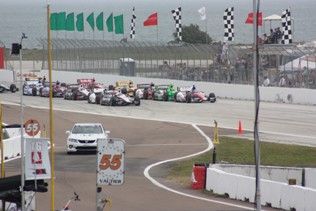 Dakota & Kathy
Hinchtown Rules!
Sometimes fate can take curious turns, nowhere is that more evident than in the world of motor racing.
Back in October 2011, two-time Indy 500 Champion Dan Wheldon had been tapped to replace Danica Patrick who was leaving for NASCAR in the Andretti Autosports Go Daddy car for the 2012 season, but as fate would have it, he was tragically killed in a horrific accident at the season finale in Las Vegas, a race that Kathy and I sadly attended. As cruel as that event was, there was a tiny bright spot in that it opened the seat in the car to the personable and talented young Canadian driver James Hinchcliffe.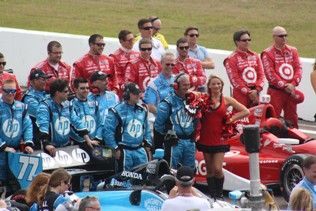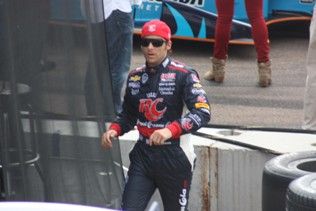 Marco Andretti
Michael & Dakota
Charlie Kimball
Hinch as he is known, was a good friend of Wheldon and his family and was honored to have been selected to drive what he still refers to as "Dan's car", so it was with great emotion that he achieved his first victory of his Indy Car career in Wheldon's hometown of St. Petersburg, in front of many of Dan's family and friends. We were proud to be there to see it and it provided yet another fine tribute to the memory of Dan Wheldon.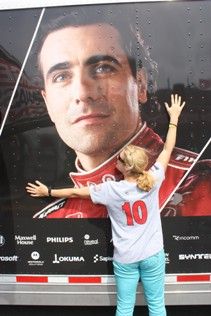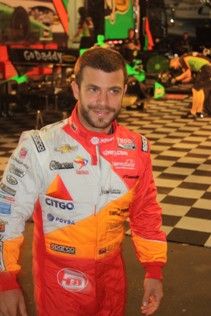 EJ Viso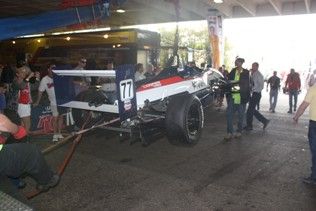 Wheldon would have been proud of him Sunday. Driving the car intended for the former St. Petersburg resident, Hinchcliffe won the 110-lap race by holding off Helio Castroneves over the final 26 laps. Hinchcliffe won his first IndyCar race on a day when Wheldon's sister, Holly, gave him a pre-race hug and when Wheldon's wife, Susie, waved the green flag.
Kirsten
Dakota & Hinch
TK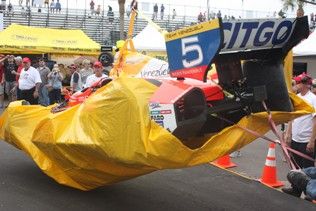 The victory was popular with us as well, mostly because Hinch and his girlfriend Kirsten are such nice people and we had the opportunity to hang out over the weekend in the Andretti Autosports hospitality chalet and of course our friend Dakota is a huge Hinch fan as well. It was a pretty cool race and a great and enjoyable day at the track.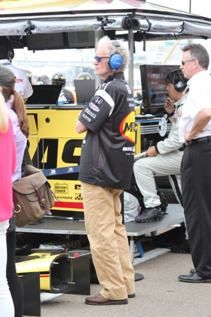 David Letterman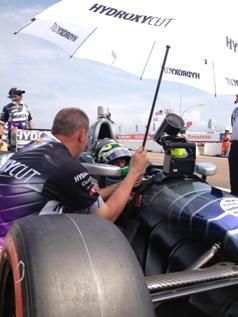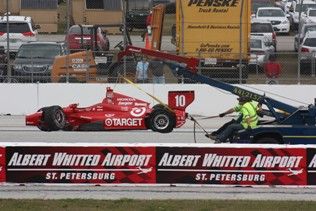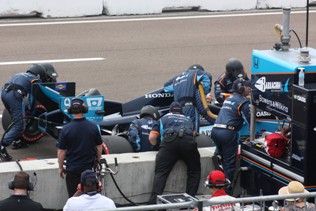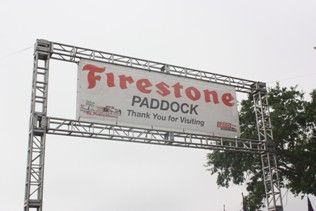 The day dawned overcast, breezy and warm and we walked the short distance from our hotel over to the track, where we hung out in the hospitality area and wondered the paddock watching pre-race preparations before making our way to our seats along the front stretch to watch the race itself.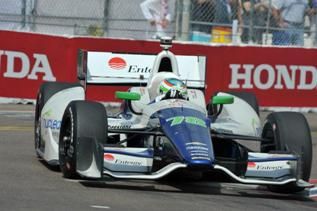 Simona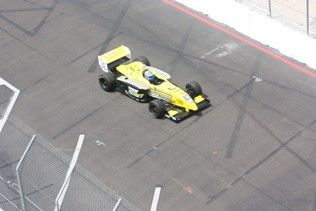 Dakota & Kathy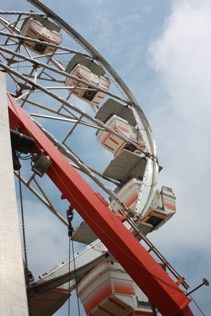 The race got off to a predictable start as Penske driver Will Power jumped out to the early lead and seemed to be running away with the race until a yellow flag brought out by an early crash by Dario Franchitti dropped him in the order and allowed his teammate Helio Castroneves to lead for a large portion of the race.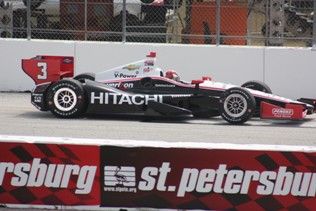 Castroneves
Hinchcliffe was running in second on the 85
th
lap when Castroneves made a small error and drifted just a little bit off of turn one allowing Hinch to take advantage and grab the lead in a daring inside move. The final twenty-six laps were a thrilling chase as Castroneves tried and tried to get back around. Hinch held him off and an emotional victory lane celebration ensued.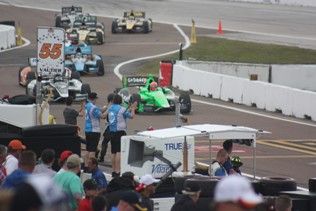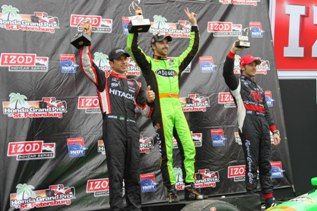 Castroneves, Hinch & Andretti
It was another wonderful, fun and exciting day at the races. A fun trip to St. Pete, a great race and a great result for Hinch, Andretti Autosports and Indy Car.
I am looking forward to May and attending the Indy 500, the next race on our itinerary.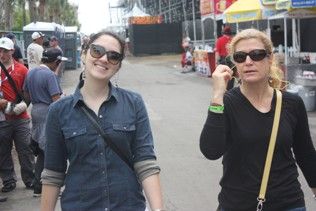 Dakota & Kathy
http://hinchtown.com/