St. Pete Grand Prix 2013
March 27, 2013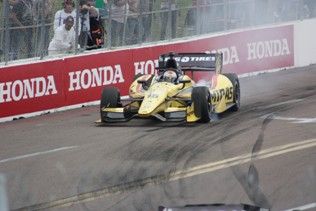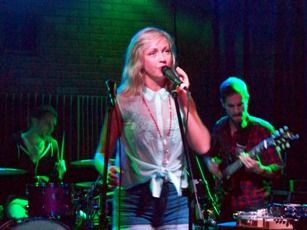 Hey Ocean!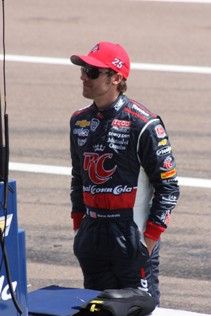 Marco Andretti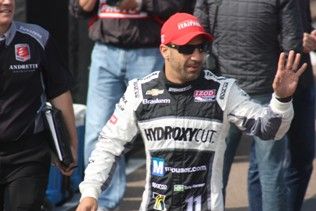 Tony Kanaan
St. Pete Grand Prix 2013
Our annual visit to the St. Pete Grand Prix was once again full of fun and excitement. In addition to the racing activities, which we enjoy immensely, we also try to take in other aspects of the city. We enjoy the restaurants and nightclubs as well as museums and other attractions and this year was no different as we did all those things and still found time to attend most of the race related activity including the Indy Car practice and qualifying.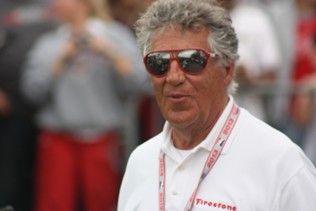 Mario Andretti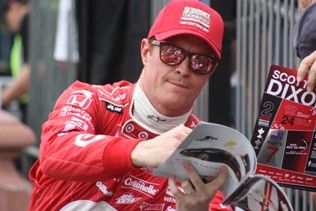 Scott Dixon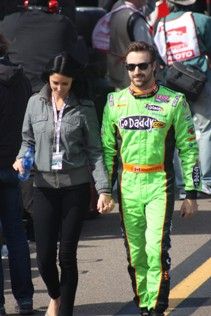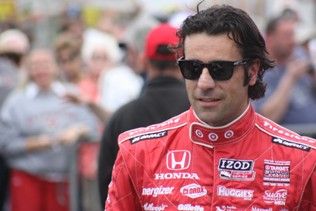 Dario Franchitti
Hinch & Kristen
One of the things we always like to do is to check out what bands are playing in whatever city we happen to be in. Last year, I caught Bruce Springsteen in Tampa while up for the race, and this year we found ourselves in a much smaller, more intimate venue listening to a somewhat new band from Canada, Hey Ocean.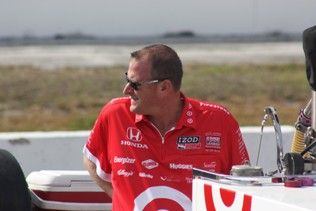 Jason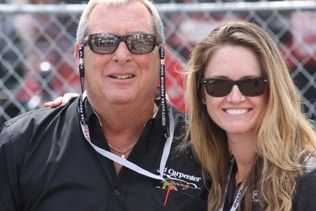 Fuzzy Zeller & Lindy Thackston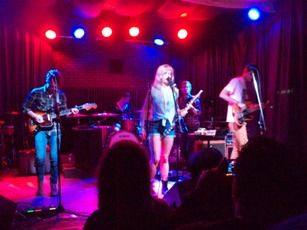 Hey Ocean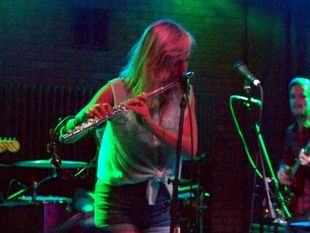 Hey Ocean is an alternative indie band that has been touring the US and Canada in support of their recently released CD "Is".
Their stop in St. Petersburg was at a small, intimate local club called Local 662.
The show was not all that crowded and there were a few opening bands mostly local, that played prior to Hey Ocean. They were not that noteworthy with the exception of St. Pete based Oliver and Company, which were quite excellent. In fact they in themselves were worth making the trip to the club.
Hey Ocean, "If I Were A Ship"
Hey Ocean was really good as well; their lead singer Ashleigh Ball has a beautiful voice and they were very enjoyable. Not being all that familiar with them, I was pleasantly surprised. It was a fun evening out.
We also took time during the afternoon to visit the Salvador Dali museum, which is actually located in the center of the street circuit that the Indy Cars were using.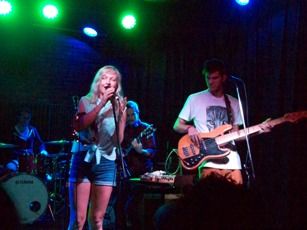 Oliver & Company
The Dali museum houses one of the foremost collections in the world of the work of the surrealist artist Salvador Dali. The world class building has been open just over a year and is a fabulous upgrade on the previous museum. The architecture is exquisite and the work, which includes 7 of 12 known masterworks by Dali is equally impressive- they also have a nifty gift shop.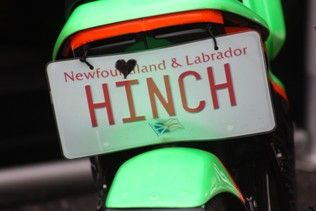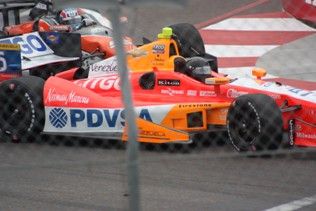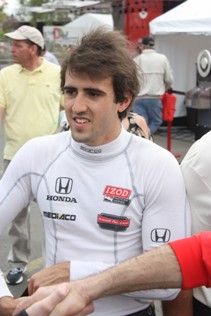 Tristian Vautier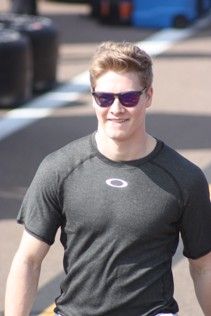 Josef Newgarden
The main reason for our visit was after all, the Indy Car race. We spent the majority of our time in St. Pete hanging around at the track, we managed to secure free hospitality passes from Andretti Autosports which allowed us access to the team chalet, where we could hang around with the drivers and team members including Marco Andretti, James Hinchcliffe, EJ Viso and Ryan Hunter-Reay. Racing legends Michael and Mario Andretti were also there which was pretty cool. Free excellent food (including Filet Mignon) and drinks and a comfortable base to operate from where great perks.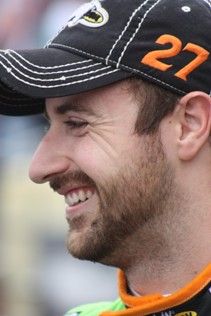 James Hinchcliffe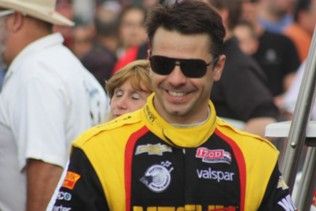 Oriol Servia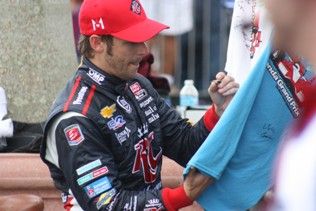 Marco Andretti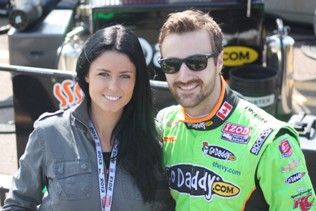 Kristen & Hinch
On the track, there were surprises mixed with the expected results. Penske driver Will Power easily captured the pole postion, someplace he was often found last season, but behind him there were a number of surprises. Takuma Sato, starting his first race for the legend A.J. Foyt nabbed the second starting position and Simona de Silvestro qualified an excellent third followed by James Hinchcliffe.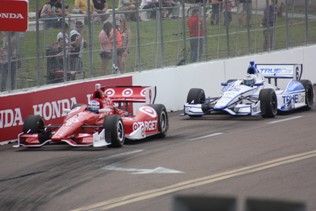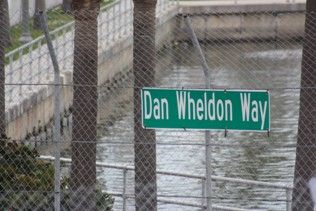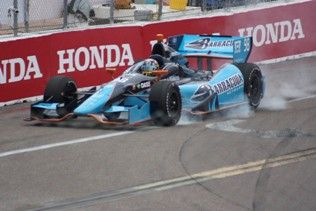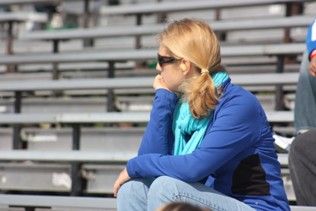 Kathy
For every surprise at the front, there was disappointment for some expected to be at the front, as Dario Franchitti, Scott Dixon and Sebastian Bourdais all had relatively terrible qualifying runs. It seemed to set up an interesting race as some normally found at the front of the grid were set to start near the rear of the field.
Robin Miller, Bryan Herta & Jake Query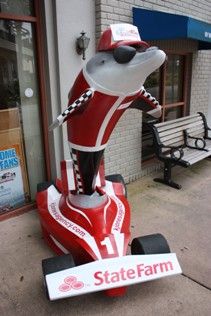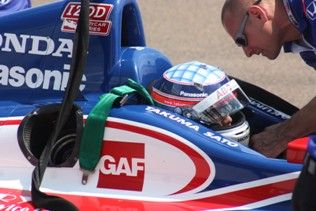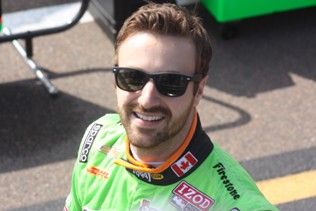 Hinch
http://www.thedali.org/home.php