We're back!!
Marta
March 9, 2007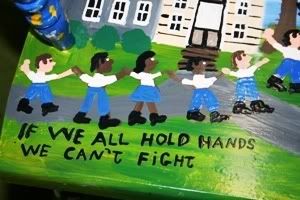 Sam's Work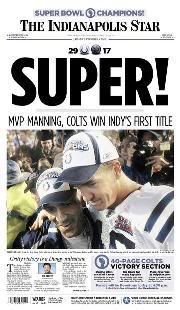 Go Colts!!
Greetings and apologies for the long delay between my Blog postings. Things have been very hectic in our world during the last month, mostly due to unforeseen health issues with my mother Marta which have taken priority over just about everything. I have made two trips to Winston Salem to visit her and the good news is that she is doing well and recovering nicely after a cancer scare that involved some significant surgery. Thanks to everyone who sent well wishes and love during this time.
Marika, Brian, Michael & Marta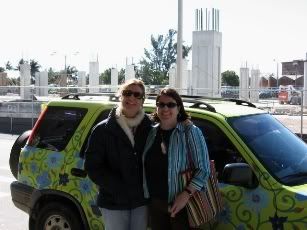 Kathy & Kari
The month also featured a number of visitors to Key West, including a wonderful visit from our dear sister-in-law Kari Kilroy from Manitou Springs, Colorado. In between all this we managed to have some major work done on our house, specifically the living room where the ceiling was removed and a new much higher one was added. It turned out wonderful, but our home was, still is actually, pretty much a mess most of the month.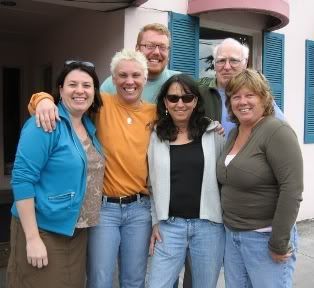 Kari's Visit
It certainly has been an eventful month. Beginning with the fantastic Super Bowl victory by the Indianapolis Colts, February was full of drama and excitement. During my dual trips to Winston Salem, Kathy remained home, entertaining friends, overseeing construction and taking care of the pets.
Being busy hasn't stopped us from enjoying life, whether it's Kathy's trip to the Fairchild Tropical Gardens Chocolate Festival, or my side excursions with Marta, Marika & Brian while in North Carolina, we managed to pack a lot into the past month. While in Winston Salem, we visited the gallery/home of famous Folk artist Sam "The Dot Man" McMillan, attend the Wake Forest basketball team's final home game ( a defeat of Virginia), and enjoy some excellent cuisine in any number of Winston Salem's fine dining establishments. (Including the wonderful cafeteria at Wake Forest Baptist Medical Center)
Michael & Sam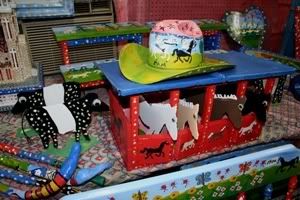 Sam's Gallery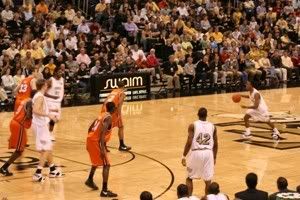 Wake Forest Basketball
Kathy kept busy doing such fun things as attending the surprise gig by country music superstar Kenny Chesney at the Hog's Breath Saloon and helping to organize the annual art show at the Key West PreSchool Co-op. It was a crazy, worrisome and hectic time, but hopefully things will calm down and Marta will continue her recovery.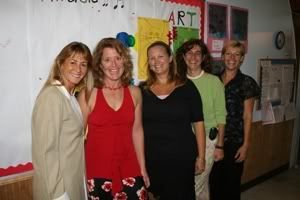 Key West Co-op Teaching Staff
Kenny Chesney at the Hog's Breath