Go-Gos at Universal Studios
June 12, 2011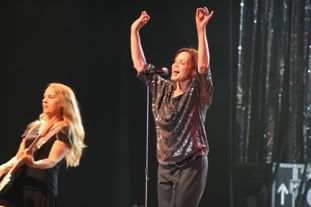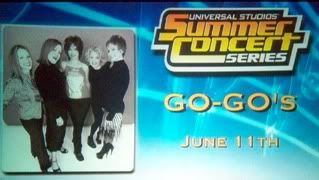 Go-Gos at Universal Studios
Way back in 1984, while I was a student at Purdue University, I went to see a concert held at the school's Elliott Hall of music featuring what was then one of the hottest musical acts in the nation, The Go-gos. The all female pop group was huge, with the help of catchy tunes and constant exposure of their videos on a still young MTV, had hit the charts in a big way. Now on the 30th, gulp, anniversary of the release of their smash hit debut album "Beauty and the Beat", I found myself once again in the audience for one of their concerts.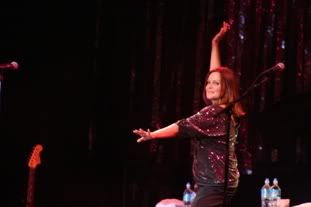 Things have changed a lot since then and considering that we were at the concert with someone who wasn't even born when the Go-gos were at their peak; it was sort of a surreal experience. The show, which was the first show of Universal Studio's summer concert series, a concert is held each Saturday night throughout the summer at the theme park.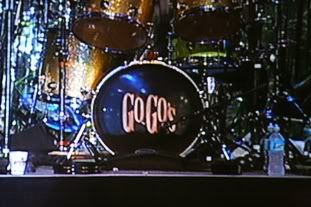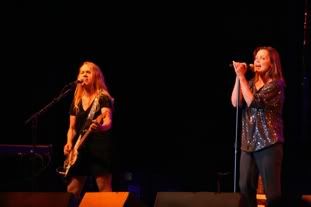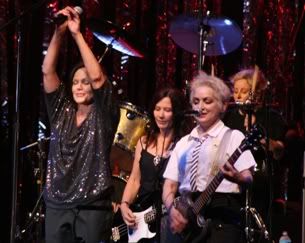 We arrived at the park well before the start of the show so that we could take in some of the thrill rides and attractions at the park before heading over to the concert stage. There are a lot of fun rides at Universal and we were able to take in most of the best, at least Kathy & Dakota were, I tend to avoid large coasters these days. They enjoyed the Mummy ride, the Rock-it Rollercoaster, the Men In Black Ride and others before settling in to watch the show.
Go-Gos singing "Mad About You"
The show itself was fun, I hesitate to call it good as it seems to me that the Go-gos live have never been known as a great live band. What they are is a ton of fun. They started with an amusing video that taught the mostly 40 something crowd how to dance like a Go-go, before taking the stage and launching into a set filled with most of their hits, a few covers from members Belinda Carlile's solo career and even a Rolling Stones classic that poked fun at their ages, Mother's Little Helper" featuring the opening line of "What A Drag It Is Getting Old".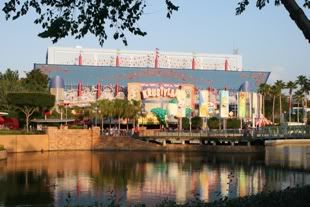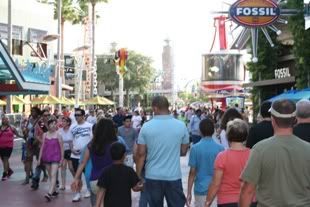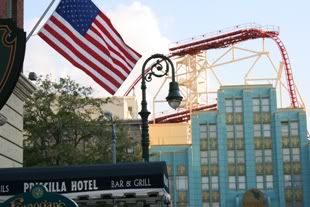 The sound was muddled at times, but the band kept up the energy throughout the 90 minute set and had many of the aging hipsters dancing throughout. It was quite a blast from the past, but really enjoyable without being particularly memorable or even that good.
They concluded the show with another video which showed highlights from their long career that was a hoot. We really have come a long way since New Wave first appeared in the 80s, thankfully the Go-gos have managed to age gracefully and still are pretty decent without having become a parody of themselves or the time that the originated.