Community
January 29, 2009
Rhett & Melissa
Community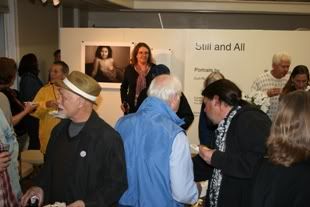 Last Stand Meeting
This past weekend Kathy & I joined our friend Melissa Lawson for a wonderful gathering at the upstairs bar at Bagatelle Restaurant to help celebrate her 30th birthday. It was a wonderful occasion for an amazing woman who is a great friend. It got me to wondering though, since with-in the past month or so we have also been invited to birthday celebrations for friends celebrating 40th, 50th and 60th birthdays and with-in the next week we will be attending parties for two friends celebrating their reaching the age of eligibility for Medicare.
Melissa & Fiona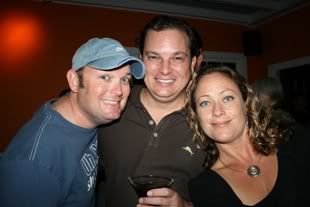 Graf, Trevor & Eileen
A few of my facebook friends have commented that we know people with a wide range of ages, and while I had not previously given it much thought it is certainly true and I have to think that in the Key West community at least, that is not really all that unusual. In fact it is one of the most wonderful things about living in such a truly diverse and remarkable place. We have friends in every age range, of every race, of varied religious and cultural communities, friends in the gay and lesbian community, who are serving in the military, who are artists, musicians, or actors and friends from many different nations who call this island home.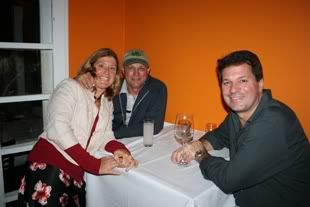 No place that I have lived and few that we have even visited come close to the true diversity that makes Key West such a special place. We love it here and we love that we have so many friends from so many varied experiences that we can learn from and enjoy each day. So happy birthday Melissa and thanks for including us in the celebration of your 30th birthday.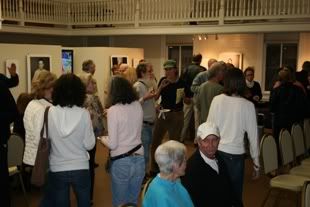 Last Stand Meeting
Raymond Jungles Speaks to Friends of the Library
Of course that wasn't the only big event of the week, as always there were a plethora of cultural events to choose from as the Key West season churns on. The frenetic pace of the past month seems to have steadied somewhat and the events have seemed much more manageable this week.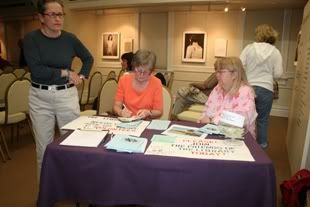 Annette, Cathy & Christine
We did attend the annual meeting of the non-profit community organization Last Stand this week. Held at The Studios of Key West, the meeting brought together many of the very diverse and interesting community people that I was describing above. We had to leave early to rush off to attend a basketball game at Key West High School but it was a great event for a great group that works hard to protect the quality of life on our island.
Edmund White
Finally, I have been busy with the Friends of the Library lecture series held each Monday at The Studios. I have been spending so much time there of late, I feel like I should be on the staff. Last week the speaker was landscape architect, Raymond Jungles who presented a slide show featuring many of the amazing gardens he has worked on. This week, the speaker was well-known author and biographer Edmund White who presented on his two most recent books. It is an excellent series, every Monday evening until April.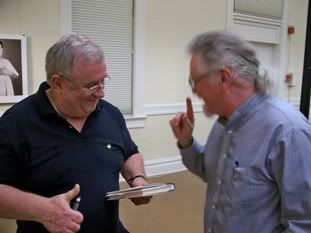 Edmund & Brewster
Last Stand Website