KWSF-3
May 7, 2009
Raul Malo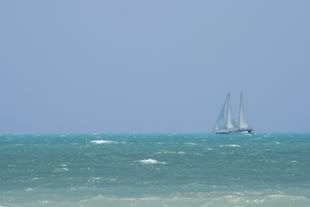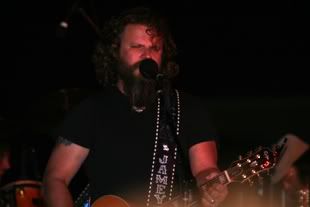 Jamey Johnson
KWSF-3
Eric, Haven, Elena & Dane
One of the coolest things about the Key West Songwriters' Fest is the variety of cool venues that host shows. Everyplace from the venerable San Carlos Institute, the Tropic Cinema, the Ocean Key House Pier and a variety of local bars. Some of my favorite venues are those outdoor beach or poolside stages that allow the viewers to kick back and truly relax while enjoying the music.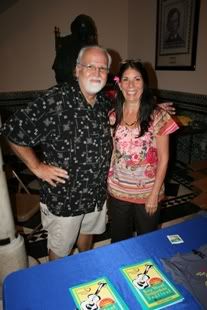 Alex & Gae
From the Pier House Beach on opening night to the Southernmost Beach Café, the Casa Marina and even the Marriott Beachside resort, these venues are awesome. The performers themselves seem to really enjoy them as well; Raul Malo went so far as to say his show at Beachside was, "the greatest gig ever".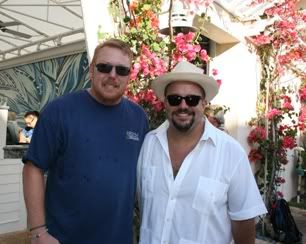 Michael & Raul
Kathy & I caught a number of shows at these cool venues, including the show at Beachside which featured Raul Malo, Lucie Silvas, John Mabe , Bob DePiero and more. It was a great show, poolside with great drinks, great music and an ambiance that people pay thousands to come to experience in Key West.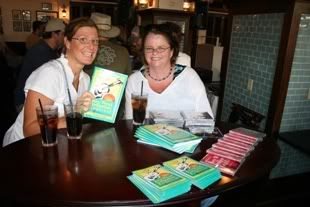 Kathy & Joanie
The Massacoustics
We even managed to sneak in a volunteer shift, selling cds and programs during a gig by the Massacoustics at a packed Jack's Seafood Shack at the La Concha. It was about the easiest and most fun volunteer job one could ever hope for. How many jobs require you to sit in a bar, listening to great music and drink?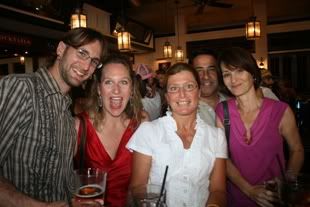 Derek, Janine, Kathy, Neal & Bonnie
Shawn Mullins
The big Saturday night concert at the Ocean Key House pier featured an opening set by Robert Earl Keen followed by a rockin' show by Jamey Johnson and his band The Kent Hardly Playboys. It was a great night of music, the pier was packed and the weather perfect. After the show, we all headed over to the Late Night Songwriter Hang at the Bottlecap Lounge which started just after midnight and went deep into the next morning with one songwriter after another playing on the open mic.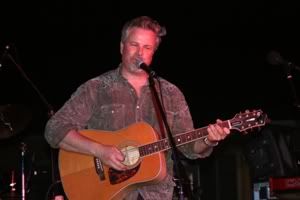 Robert Earl Keen
After a much needed sleep in on Sunday, we headed over to the beach at the Southernmost Café to close out our KWSF experience. The weather was beautiful once again and a wonderful breeze swept in off the ocean and we crashed out listening to yet more wonderful songs.