Indy Eleven
May 20, 2014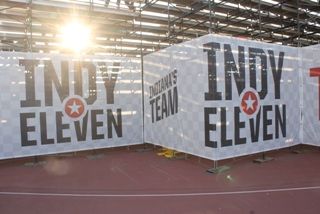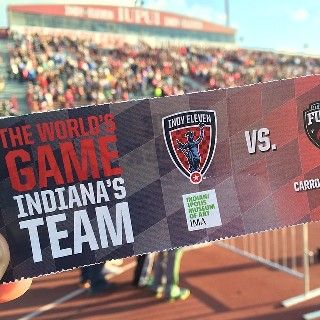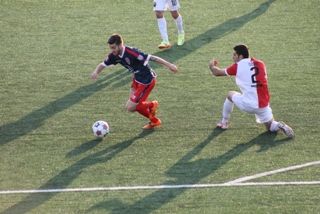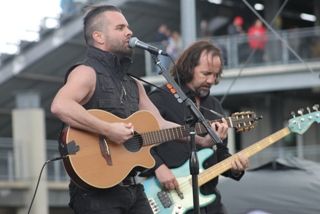 Live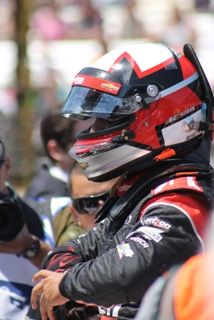 Indy Eleven
The Indianapolis 500 qualifying format was changed once again this year in an attempt to make the two days more interesting to fans and make for better television. I am not one to favor the destruction of tradition, but with only thirty-three entrants for thirty-three starting positions, the tradition has already pretty much left the building and this format was about as exciting as it could be all things considered.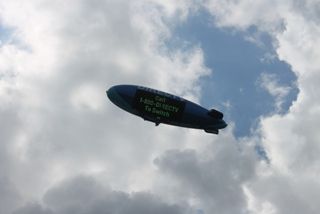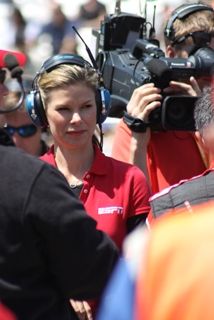 Jamie Little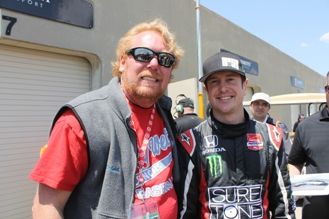 Me & Kurt Busch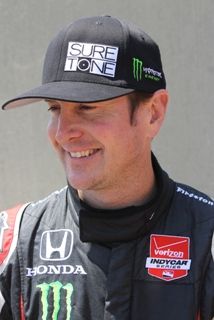 Busch
The new format features the thirty-three starting positions locked in with the fastest thirty-three cars on Saturday but with the actual starting positions determined on day two with positions 10-33 qualifying first and then a fast nine shoot out for the Pole position and top nine postions late in the day on Sunday.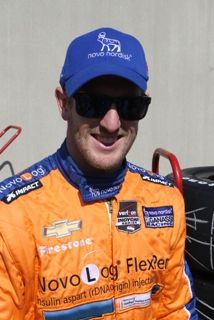 Charlie Kimball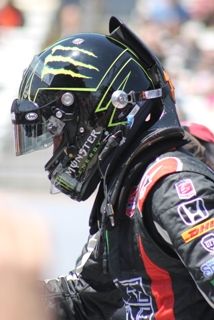 Kurt Busch
The first day of qualifying was actually great as cars were able to have unlimited shots to improve their times and it made for close to 90 attempts and pretty much continuous qualifying attempts all day with the exception of when the track was closed due to light rain showers. It was pretty exciting stuff.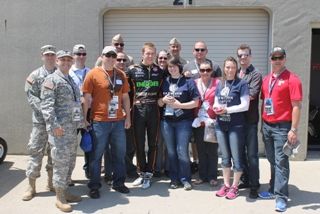 Jack Hawksworth with members of the US military
Ed Carpenter led the qualifying session with a speed of 230.661 and the fast nine included Carlos Munoz, Helio Castroneves,Hincliffe, Power, Newgraden, Andretti, Hildebrand and Pagenaud.
NASCAR driver Kurt Busch was just outside in 10
th
place and may have made it if not having to leave early to head to Charlotte.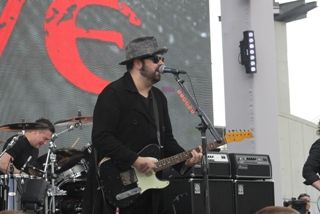 Live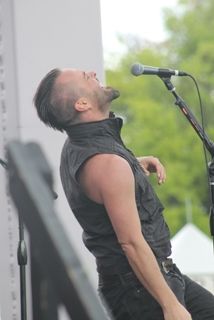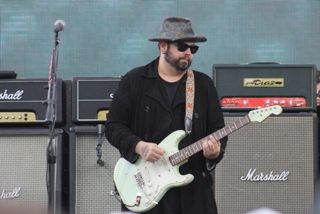 The Speedway also added a live concert in the Pagoda Plaza featuring the band Live, who also happen to be a sponsor for the car of James Hinchcliffe. Live was mega-popular back in the nineties but the split with former lead singer Ed Kowalczyk kept Live from really continuing their success .I was not expecting much, but the band was really good even without Kowalczyk. They played most all of their hits including "Lightning Crashes" and "The Dolphin's Cry" and the crowd really enjoyed the band. It was pretty cool to enjoy a concert in addition to the on track activity.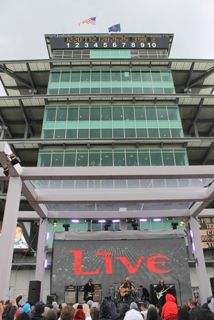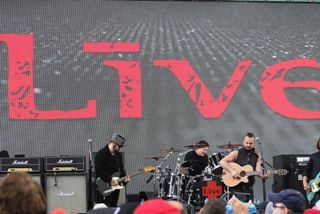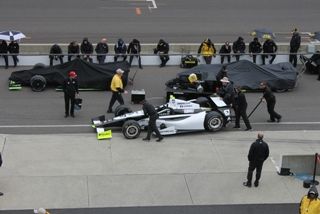 The evening after day 1 of qualifying, I headed down to IUPUI to meet with my friends Ted, Tim, Wes and Melanie to join in their tailgating in anticipation of a game from the newest pro team in Indianapolis, the NASL soccer league's Indy Eleven. Playing in their first season, the Indy Eleven are a welcome addition to Indy's sports landscape and if this game was any indication one that will be around for a long time.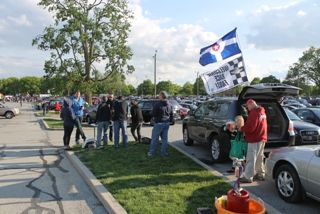 The game was sold out and Michael Carroll Stadium was packed with a vociferous crowd supporting the hometown team as they played the Ottawa Fury. Unfortunately the Eleven were not able to capture their first win, falling by a score of 4-2. Their record fell to 0-4-2. It was a great night nonetheless and a fun new activity for the people of Indianapolis.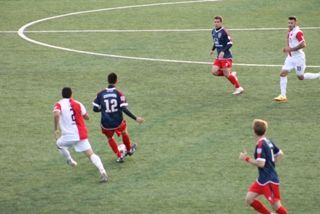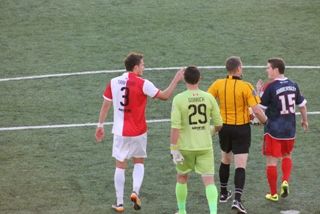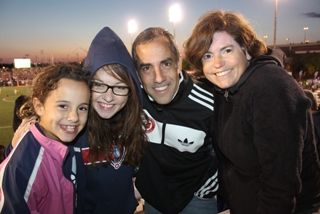 http://www.indyeleven.com/