Trapani, Sicily
August 21, 2010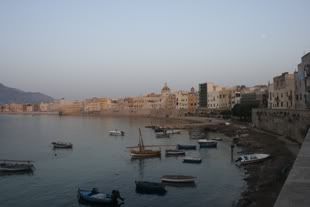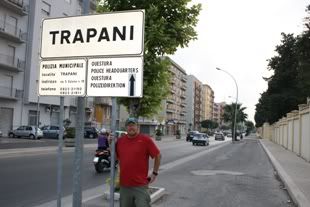 Trapani, Sicily
The R/V Hercules usually docks right along the seawall in the port of Trapani, just across the street from the heart of the old city which makes it exceedingly convenient for the crew of the vessel and me (while I was staying aboard) to access the city and all it has to offer.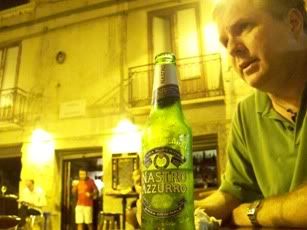 Jeff at Maggie's
Most days the vessel would spend the day conducting ROV operations offshore and then return to port in the evening; offering us the opportunity to spend the evening and night in the city. The crew often visits a nearby bar that is known simply as "Maggie's" after the name of the friendly proprietor Maggie, though I never noticed any actual signage with an official name. The bar is one of many that are scattered throughout the beautiful cobblestone streets of the old city along with café's, restaurants, gelato stands and shops.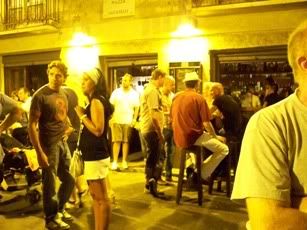 Maggie's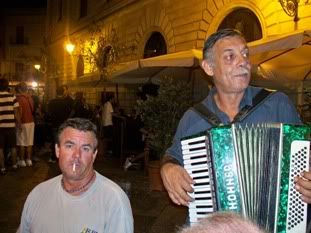 Howard & friend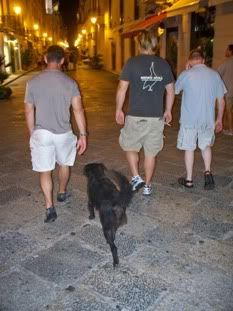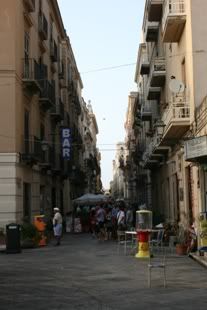 Trapani is located on the West coast of Sicily, the city is an important port and has been for literally centuries. Trapani was founded by the Elymians as the port for the nearby mountain city of Erice on Mount Erice. Trapani has a rich historical significance, having at various times been under the control of Carthage, Rome, Byzantine, Vandals, and Arabs. It played a role in the Crusades and has been one of the most important Mediterranean ports for thousands of years, explaining why we are so busy seeking sunken ships in the area.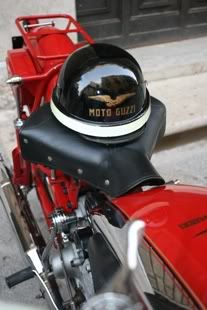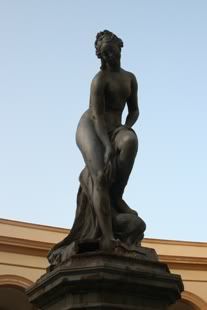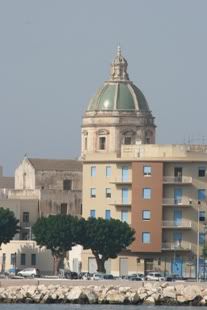 The city was heavily damaged during major Allied bombardments during WWII as Sicily was a major area of conflict during the war. In spite of all the conflict, many significant historical buildings can be found throughout the old city. Among them are the 14th century Church of Sant'Agostino, the 15th century Church of Santa Maria di Gesu, The 14th century Basilica of Maria Santissma Annunziata, Triton's Fountain, Casa Ciambra, and The Cathedral (built in 1421).
All of these amazing historic buildings are intermixed with contemporary shopping with stores like Dolce & Gabbana, Hermes, and United Colors of Benetton. The streets are narrow and full of both foot traffic and small cars which dash about at crazy speeds with little regard to pedestrians.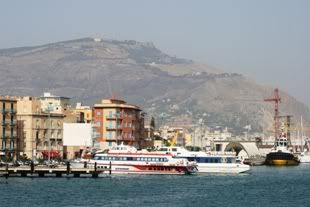 The crew of the Hercules spend a lot of time after long days at sea patronizing bars such as Maggie's or at the wonderful cigar bar, tavern & restaurant Ai Lumi, which is a favorite of both residents and visitors alike. I must say that I really enjoyed hanging out in the evening's with the crew and exploring the city.
Ai Lumi website