Happy Birthday Lucy!!
March 25, 2013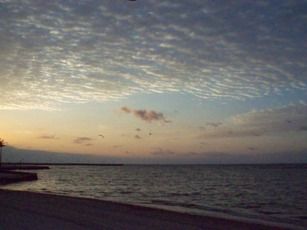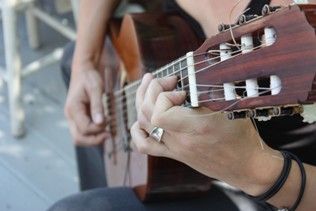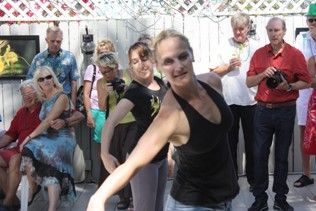 Leigh
Happy Birthday Lucy!!
One of the best things about living in a community like Key West is the wonderful mix of truly extraordinary people who live here and who we have the privilege of calling friends. You meet people from all walks of life, all different backgrounds and encounter a wacky diverse, stimulating, interesting and talented group of people. One of these people celebrated her birthday this month and invited Kathy & me along with many other familiar Key West faces to her wonderful birthday party.
Perry, Erin & Joel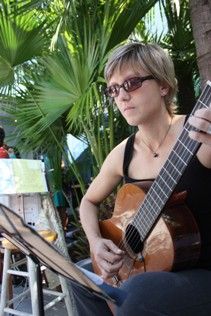 Martina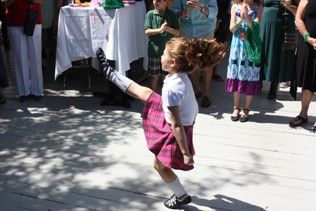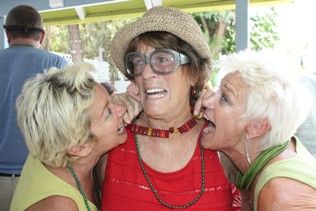 I am not sure how we came to know Lucy, possibly through mutual friends or perhaps at the Studios of Key West where she is a frequent and regular volunteer and patron of the arts, but to know her is to love her and the love this community has for her was on full display at the wonderful birthday party she hosted at Black Fin Bistro.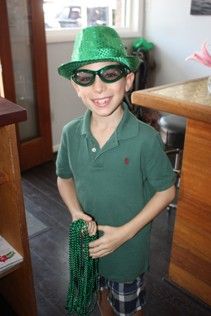 Dan & Marcus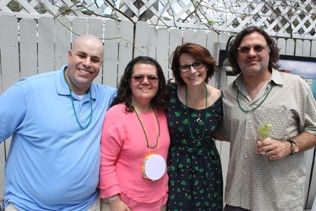 Michael & Jean
She had a desire common to many transplanted Key West folks in that she really wanted her family to meet and interact with her Key West family so she invited all of her children and their families down for the party and then added a large chunk of the artsy, eclectic Key West family of friends and voila , the elements were in place for a wonderful mix where she could at once show off her children and grandchildren and show her family the type of love and community that she has built here. It was a carefully crafted, relaxed and ultimately wonderful time for all as we got to meet her wonderful family and enjoy a great party.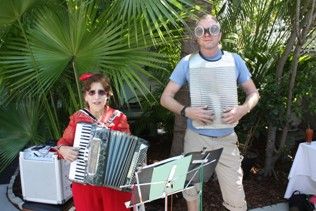 Nancy 3 & Steve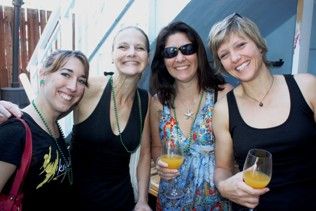 Besides the great food, drinks and company, the party featured a variety of entertainment including musical performances, dance, poetry and speeches honoring Lucy. It was a wonderful way to spend the afternoon.
The beautiful perfect weather did not hurt either as it was about as perfect a spring day as you could have in the Keys.
Michael, Noa & Kathy
Erica, Liz & Jenn
The beautiful weather was also a great back-drop for the 5K race that Kathy and I participated earlier in the day. The St. Patrick's Day 5K was organized by our friend Liz and was a rare Sunday race. The race followed a familiar route along Smather's beach and was yet another in a series of 5K races that we have been participating in recently. Our friend Noa also joined us as did the regular crowd of 5Kers who frequent the races.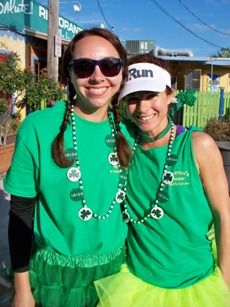 Leanne & Liz
Liz