Sunday, Funday
April 19, 2010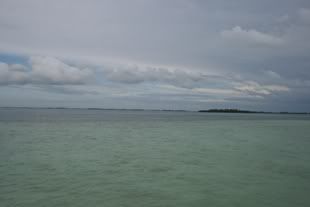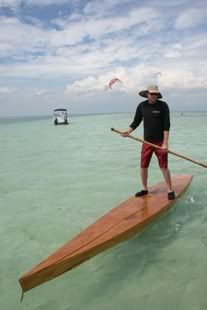 Steve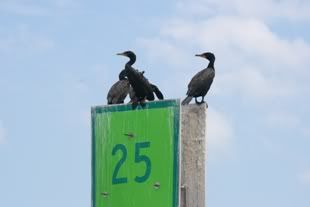 Sunday Funday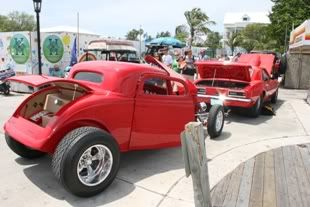 On weekends in Key West, when the weather is nice (which is generally the case), you can always find people out on the water. There are any number of watersports opportunities to choose from, boating, fishing, scuba diving, snorkeling, parasailing, kite-boarding, waterskiing or just hanging out and enjoying the beauty of this chain of islands that we call home. Living on an island, I don't get out on the water nearly as much as I would like, so I savor each chance.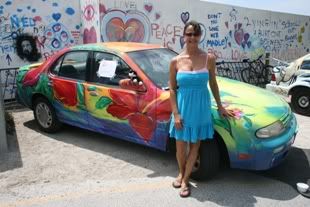 Sherry
Kathy was gone to Ft. Lauderdale for the weekend to visit a friend, leaving me on my own the very same weekend that our friend Bruce was in town from Colorado- a potentially dangerous mix. The good news is that neither of us are as young or crazy as we used to be and we managed to behave rather admirably throughout the weekend.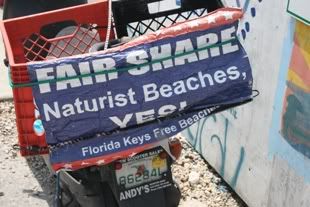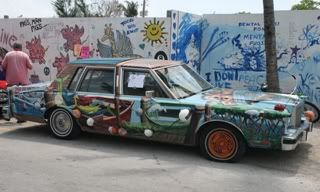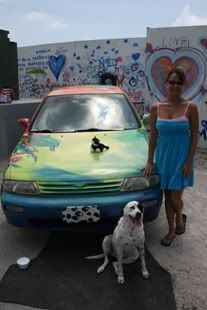 Sunday, we made plans to join our friends Rick, Steve, Srea, Carla & Linda for an afternoon of relaxing boating. We were not scheduled to leave till after noon, leaving me time to head down to the Schooner Wharf Bar to take in the Conch Cruiser Car Show that was one of the events for Conch Republic Days.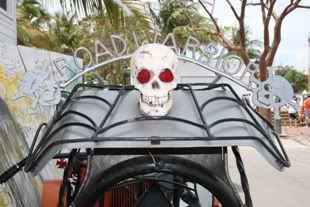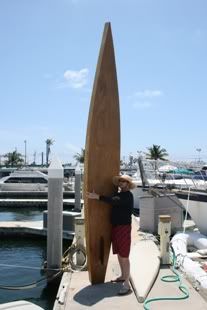 There weren't a lot of cars entered, but the ones that were there were fairly interesting. There was a weird mix between true Conch Cruisers, Painted Cars, Street Rods; with even a motorcycle or two thrown in for good measure. My friend Runi entered her car which was recently painted by our artist friend Sherry Sweet Tewell. The beautiful paint job ended up winning the prize for best paint job, an impressive feat as there were many cars in that category.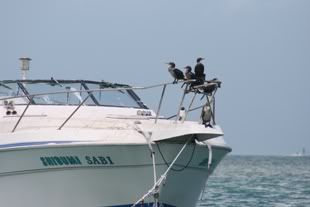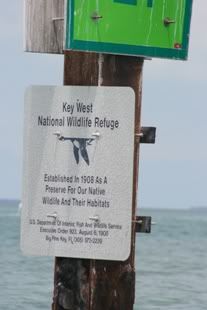 After a quick check of the car show, I was off to Garrison Bight to meet everyone for our boating adventure. Steve has constructed two amazing paddle boards which we loaded into the two boats we were taking out, the Eco-Cat and the C.O. Jones. I rode with Bruce in the smaller boat and we headed out to a sand bar that is located very close to Key West, right off the main harbor.
Bruce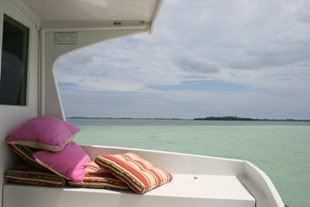 The sand bar had a few other boats, it is popular with kite-boarders due to its proximity to Key West. It was a pretty decent day, especially when we first arrived, though clouds and a threat of rain grew as the day grew long. The rain held off and we spent a wonderful afternoon sharing a few beers and tales of the good old day. Another great weekend in the books, Kathy was waiting for me when I got home, having had her own fun time with her friend Kristin in Ft. Lauderdale.