Charlotte USA
April 12, 2010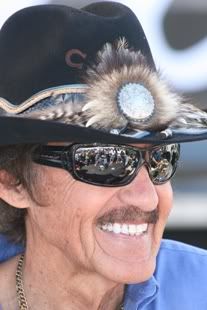 Richard Petty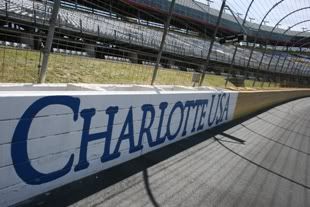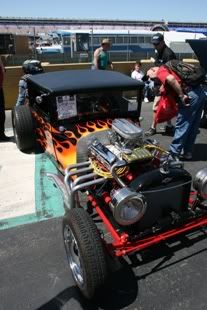 Charlotte USA
The final stop on my trip through the Carolinas was in Charlotte. My plane home was scheduled to fly out of Charlotte, early in the morning, so I had an afternoon to spend before heading home. I'd never had the chance to see Charlotte Motor Speedway, mostly because the big NASCAR race they have is held on Memorial Day weekend, the same weekend as the Indy 500.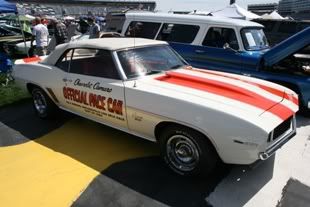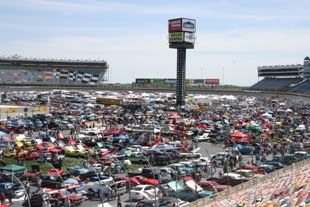 The good news is that this weekend, the speedway happened to be hosting the largest automotive extravaganza, the Food Lion AutoFair. To say that the AutoFair is huge does not do justice to the sheer size and scope of the event. The event featured over 10,000 vendors spread over the vast Charlotte Motor Speedway facility. It was like the world's largest automotive flea market and you could have found almost any part for any vehicle that you would ever need.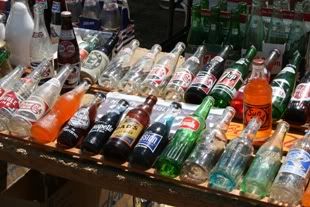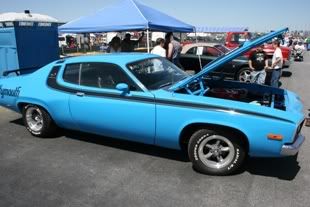 In addition there were over 50 auto clubs with just about every type of classic, muscle and tricked out car you might ever want to see. Thousands upon thousands of vehicles of every description packed the infield of the track with the huge parking lots reserved for the sale. The garage area was packed with just about any sort of automotive vendor that you can imagine as well. It was gearhead heaven and quite overwhelming. I heard an estimate that over 400,000 people attend the show over the three day run and given the masses that were there the day I was there, I would not be surprised if it was correct.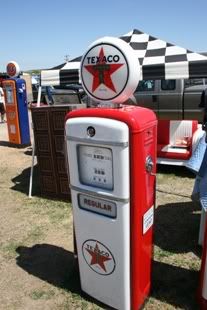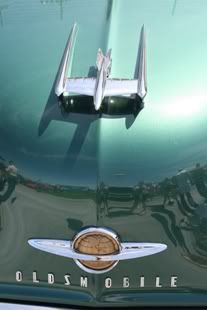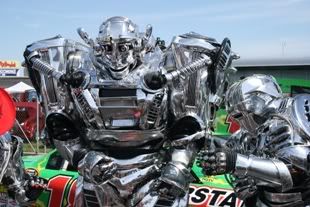 I wandered around the place, taking in all the sights. I was able to meet a couple of minor celebrities, Captain Munnerlyn, cornerback of the Carolina Panthers and the King; Richard Petty, seven-time NASCAR champion and winner of more than 200 NASCAR races. Both were mingling with the crowd, signing autographs and hanging out.
Richard Petty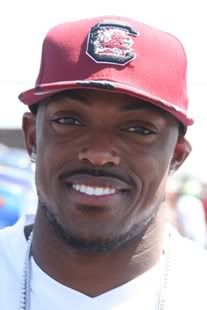 Captain Munnerlyn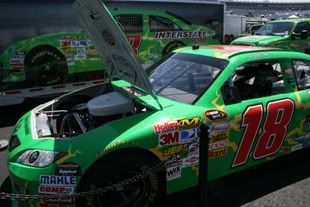 There was all sorts of stuff going on, including a major automotive auction, where cars were being auctioned off for over $100,000 each as well as all sorts of kids activities and games and such. It was really cool, looking through the vendors. There were all sorts of iconic pop culture antiques as well in addition to the car stuff.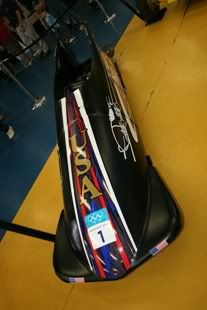 Charlotte Motoe Speedway
AutoFair Web Site