South of the Border/ NC Zoo
April 11, 2010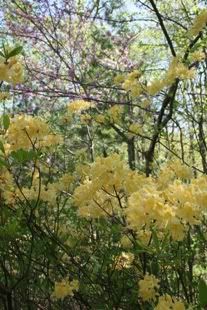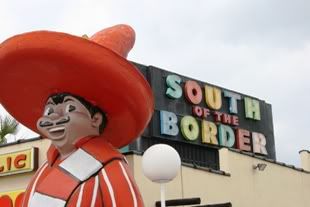 South of the Border/ NC Zoo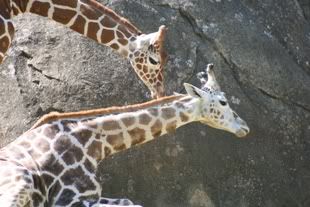 Heading back to Charlotte to head back from my work week in South Carolina, I made a couple of stops to break up the drive and to enjoy the beautiful spring weather that greeted me on the day of the drive back. In Key West, spring-like weather last about a week if we are lucky and I always miss the seasonal changes that most of the country gets to enjoy.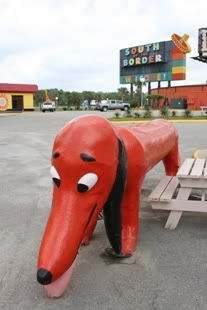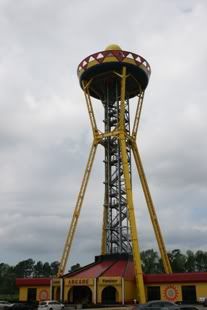 Spring was in full effect during the time I was in the Carolinas, near perfect sunny days with low humidity and the blooms and blossoms of spring in full effect. In fact there was so much pollen in the air, that each day it collected on the car like a thin yellow layer of snow. Thankfully the pollen did not affect me, but it added a beautiful pale yellow sheen across everything.
Driving back towards Charlotte, I passed by one of the most famous of many highway stops that once frequented America's roadways, but which are less and less frequent these days. South of the Border is on I-95, in South Carolina, just at the North Carolina border. It has been a tacky roadside attraction since 1949 and still seems to be going strong, in spite of the not politically correct depictions of Mexicans that are prevalent throughout.
In spite of its racist overtones, which in this day and age certainly need to dumped, the place has a kitschy fascination for me, as most roadside attractions do. I could not help but to stop and check out the cheap trinkets, grab some fuel and a quick bite before heading up the road.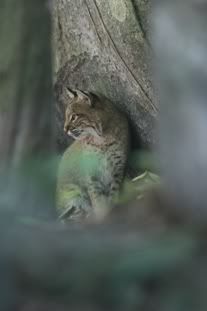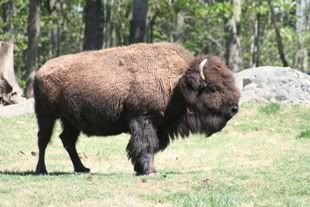 My next stop was much more extended as I stopped off in Asheboro, NC to visit the North Carolina Zoo. The perfect weather had the place packed, but the huge space made it not seem that crowded at all. Unlike the compact Zoo that Kathy & I visited recently in Palm Beach, the NC Zoo is massive, with literally hundreds of acres and miles of walkways that weave through the animal enclosures. There is no issue with animals having enough space to roam, in fact the large animals especially have vast tracks of land to wander about in. Very natural settings, built into the rolling hills and woods that make for a wonderful experience.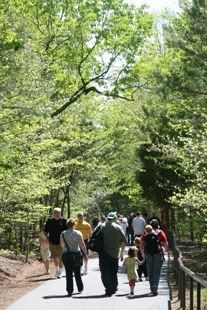 The central Piedmont area of North Carolina really is a beautiful place and the zoo experience really allows visitors to experience it and see a lot of cool animals as well. This zoo had all the large animals that Palm Beach did not, Elephants, Zebras, Buffalo and the like and I highly recommend a visit if you find yourself in the Asheboro area.
North Carolina Zoo
South of the Border