Micanopy to Melbourne Beach
April 3, 2010
Micanopy to Melbourne Beach
Located just up the road from Paynes Prairie, the small historic town of Micanopy is a popular destination for those seeking a quiet, quaint, out of the way step back into time. The town is very small, with the main street a beautiful oak lined street which features a large number of stores selling antiques. After checking out of our campsite and a quick goodbye lunch at the Chipotle Grill next to UF with Dakota, we headed over to take a look at Micanopy before heading east to Melbourne Beach for the next portion of our travels.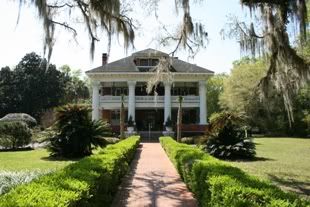 Micanopy is such a quaint town, that it has been used as a location for a number of films that needed to capture the feel of the laid back lifestyle. Most recently the film, "Doc Hollywood" which featured Michael J. Fox, was filmed there and the town still remembers it warmly.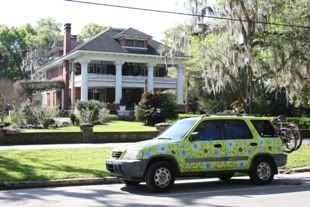 Kathy & I perused the antiques stores and went to the small but interesting Historical Museum before getting back on the road and heading over to the coast through the Ocala National Forest. Our destination was Melbourne Beach, where we had decided to get a beachfront hotel and spend a couple of days relaxing on the beach.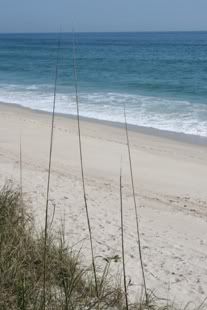 We found a cheap, beachfront place in the town of Indialantic, which is one of the beach communities in Melbourne. The weather was beautiful and the beach there was packed with Spring Breakers and surfers, taking advantage of the incredible weather.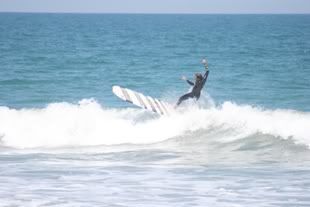 In addition to getting a sun burn; we spent time riding our bikes throughout the area, visiting Melbourne Beach and the pier that juts out into the Intercostal waterway. We also visited the office/ visitor center for the Sea Turtle Preservation Society. The stretch of beach along Florida's east coast is one of the most active sea turtle nesting sites in the world and the STPC helps educate people and has programs designed to protect Sea Turtles.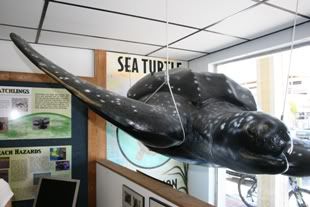 We also managed to have a wonderful meal at Djon's Steak and Lobster house. Djon's is the flagship restaurant of a number of area eateries owned by the family one of our friend Dakota's good friends. The meal we had there was spectacular and I would highly suggest that visitors to Melbourne Beach take in a meal at Djon's.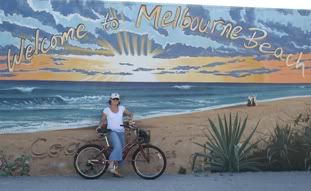 After a couple of great days at the beach, we headed south towards Ft. Lauderdale, meandering leisurely along the shore, stopping at places that looked of interest such as the beautiful visitor center for The Archie Carr National Seashore located near Sebastian Inlet. There we hiked the trail and watched the film in the visitor center, before heading on down the road.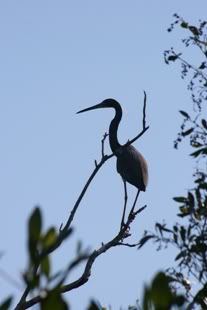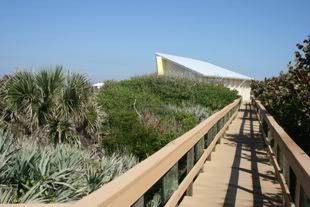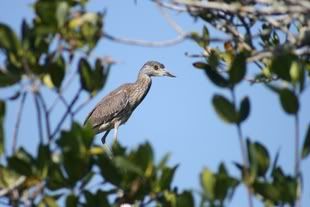 Archie Carr National Wildlife Refuge
Sea Turtle Preservation Society
Djon's Restaurants