In Like A Lion...
March 5, 2010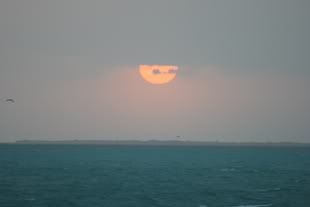 Kathy & Kris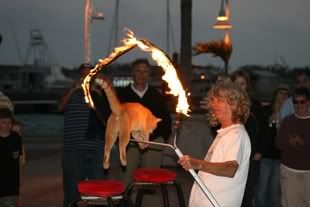 The Cat Man
In Like A Lion...
The month of March rolled in to Key West with cold temperatures and high winds. My observation that this has been the coldest winter in memory has now been confirmed with actual statistics as we have officially had the coldest winter on record. The temperatures have been having a tough time getting into the 60s this week and with chilly winds raking across the island, it has felt much colder.
Brewster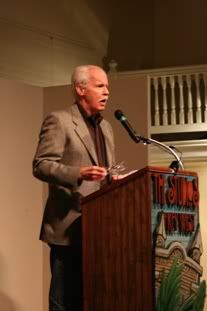 Michael Mewshaw
While our first reaction might have been to hunker down at home and try to keep warm, there has just been too much going on to take it easy. This week has featured a couple of birthdays, some fundraising events and a week-long visit from a co-worker from our South Carolina office who is considering relocating to Key West.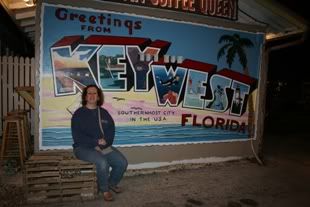 Kris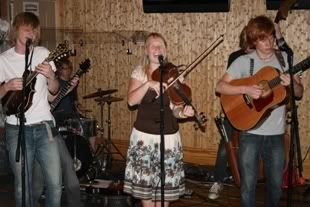 The Doerfels
Kris works in the RPM Nautical Foundation's small satellite office just outside of Myrtle Beach and came down to Key West to look into housing and school options and to see if a move to Key West might be in the offing. She stayed a few nights at our house and the rest of the time in the wonderful Old Town Manor guest house owned by our friend Runi.
So in addition to assisting Kris in checking out the island, we also played tourist and local host, trying to show off the benefits of island living, in spite of the chilly temperature. We started off the week at a fundraising party up the Keys at Boondocks restaurant, which was hosting a dinner event to benefit the Healthy Start Coalition. The Doerfels, a band made up of a family of young siblings were the featured entertainment.
Carol
We tried to balance what we showed Kris between touristy type things, like going to watch the sunset at Mallory Square, with local friendly things like going to see Michael Mewshaw read from his latest book at the Friends of the Library lecture series at the Studios of Key West. We also managed to eat at a wide variety of Key West restaurants, making sure to show the gastronomical diversity of the island as well.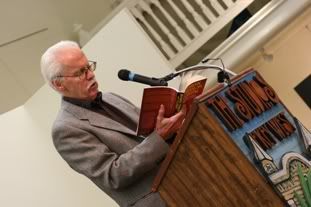 Michael Mewshaw
We also attended two birthday parties this week for a pair of our wonderful friends', The first was our friend Carol's birthday party. Held at the home of our mutual friend Lucy, the party was packed with friends and well-wishers and was a great time.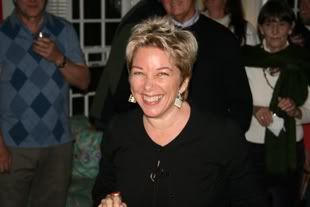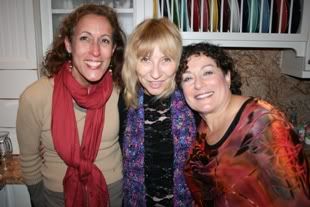 Martha, Erika & Lucy
The second party was for our friend Kim and was held at the upstairs bar of 915 Restaurant which is called Point 5. There, another crowd of friends assembled to help Kim celebrate another trip around the sun. It was another wonderful party with great friends and as a bonus, we got to meet Kim's wonderful mother. Happy Birthday to both Carol & Kim.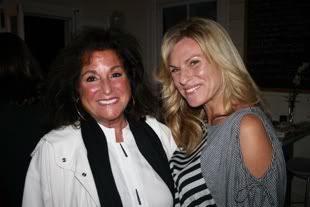 Mom & Kim
David & Elizabeth