St. Petersburg
March 28, 2010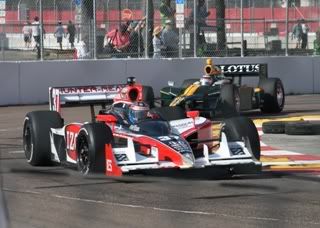 Helio Castro Neves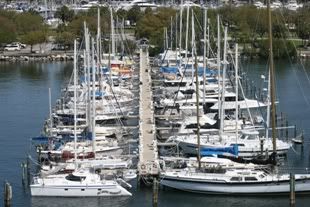 St. Petersburg
Spring Break officially arrives for the Key West schools and Kathy and I are on the road again, taking advantage of the week break from school to take a mini-vacation that began with us hitting the road again on Friday afternoon and heading up to St. Petersburg to attend the annual Indy Car race, the St. Petersburg Grand Prix.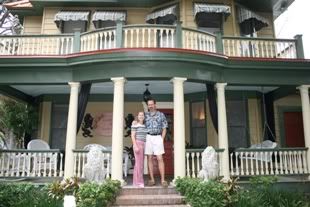 Ellen & Larry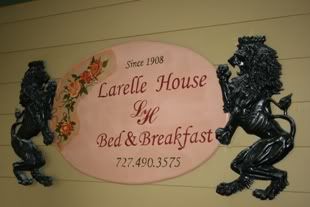 We attended last year and we had an amazing time, so we are going to try and make this an annual stop. The drive is long, but we made it up to check in to the cute little B & B called the Larelle House at about 9 PM. We were met by the owners, Ellen & Larry and shown to our adorable room, The Hemingway Room. Located in the beautiful oak-lined, brick paved historic district just north of downtown, the Larelle House was quite a great find. The breakfast that Ellen prepared on Saturday morning was fantastic and she topped it off with delicious Key Lime pie that rivaled anything found at home.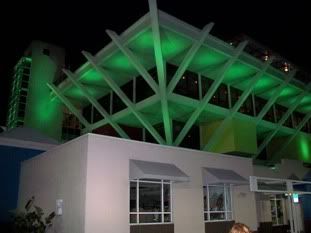 Graham Rahal & Sarah Fisher
Saturday morning, we rode our bikes the short distance to the track, which runs through the streets of downtown St. Pete around a small municipal airport and the marina. The practice and qualifying took place during the day on Saturday and we roamed around the paddock and pit area and took in all the action.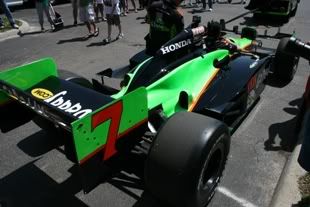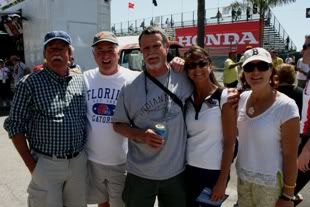 The Indy Crew
We ran into a large group of friends from Indianapolis. They had rented out basically the entire top floor of a hotel that overlooked the track and were enjoying the festivities as well. They invited us to join them later in the evening at Ceviche restaurant and bar, which we eventually did.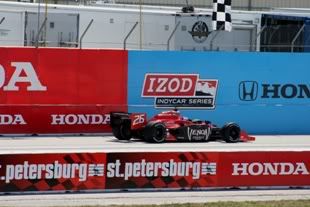 Marco Andretti
Dan Wheldon & Kathy
In the meantime, we watched the Indy Car qualifying. Penske driver Will Power captured the Pole for the race, with Tony Kanaan qualifying second. Of great interest to us was the excellent performance by Andretti Autosports driver Marco Andretti. Our good friend Jason works on Marco's team and they made it to the final "Fast Six" round of qualifying and will start in 6th place for the race.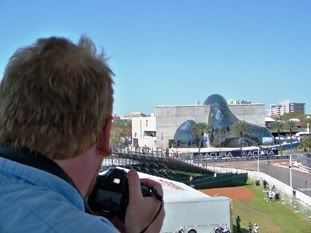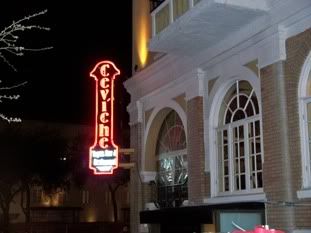 The schedule in St. Pete allows us to go out to dinner with Jason in the evening and once again we enjoyed a wonderful evening catching up at the British themed pub, The Moon Under Water. The food was good and it was a wonderful evening listening to tales from the road with Jason, who also drives the Andretti team semi with Marco's cars across the country from race to race.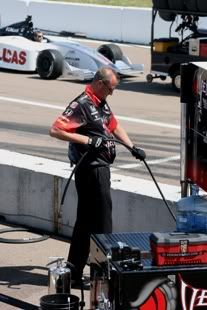 Jason
Michael, Tim & Sharon
After dinner, we headed over to Ceviche to join our Hoosier friends who were in a celebratory mood after watching the Butler Bulldogs make it to their first ever NCAA Final Four, which will be held in Indianapolis of all places.
The Larelle House
The Moon Under Water
St. Pete Grand Prix