Myrtle Beach
April 9, 2010
Myrtle Beach
I spent an entire work week in Conway, working with Mary & Kris and attempting to take in some small portion of the work that they perform. It is amazing all the different facets of their job which I was previously not really aware of, but will need to quickly get up to speed with, as I will be taking over or sharing many of them. It was slightly overwhelming, but I feel pretty confident that we can accomplish the transition relatively smoothly and Mary can move on and begin to enjoy her well-earned retirement.
Mary, Michael & Kris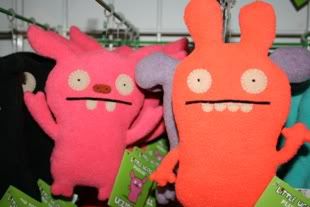 Mary, her husband Ralph, brother-in-law Thor and Kris all went out of their way to accommodate me and to also squeeze in some time for me to check out Myrtle Beach and enjoy the down time each evening. I was out every evening that I was there and got to take in the beach and the throngs of people who were also taking in the perfect weather to enjoy the last bit of Spring break.
Kris
Kris took me out to Broadway on the Beach one evening where we took in the shops and stopped in to a few of the bars. It is full of touristy shops, bars and restaurants. We also managed a repeat visit to the nearby Coastal Ale House. The bar is the local hang-out for the students at Coastal Carolina University, which is just up the road.
Myrtle Beach
The entire Myrtle Beach area is a wonderful area. The beach itself is wonderful, especially during the off-peak times when the crowds are less. I have spent a lot of time there over the years, going there off and on since the early 80s. This trip was more work intensive, but we did make it out to the beach once, heading to Myrtle Beach State Park, one of the last remaining areas that is undeveloped along the Grand Strand.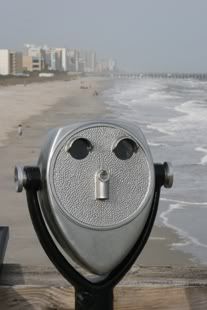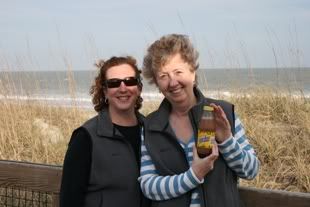 Kris & Mary
The State Park beach features a huge fishing pier and that is about it, the remainder left in a pretty much natural state of beautiful shoreline. We spent a nice evening there on my last night in town, taking in the beautiful scene and relaxing after a long week of work. After the beach we went over to the nearby town of Murrells Inlet where we had a wonderful farewell meal at one of the many waterfront restaurants that can be found there.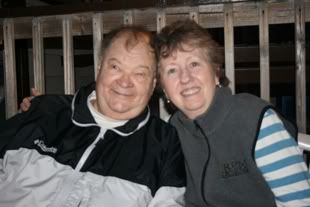 Ralph & Mary
The Dead Dog Saloon would be right at home in Key West. A nice, very popular waterfront restaurant and bar that features live music and a great setting that overlooks the inlet. We got a table on the outside deck and enjoyed a nice meal and looked both back and forward at the changes that are ahead for us all and for RPM.