Literary Seminar –Take 2
January 19, 2009
Marilynne Robinson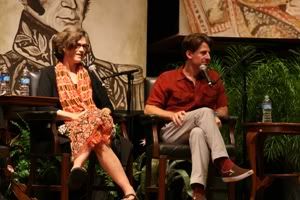 Elizabeth Gaffney & John Burnham Schwartz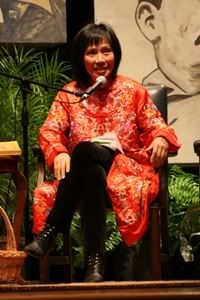 Anchee Min
Literary Seminar –Take 2
William Kennedy & Russell Banks
The second weekend session of the Key West Literary Seminar was very different from the first, especially for me as I switched from working behind the scenes as a volunteer to becoming an attendee along with Kathy. Seeing the activities from the perspective that I have come to know over the past 15 years of attendance.
Arlo & Samantha Hunt
Madison Smartt Bell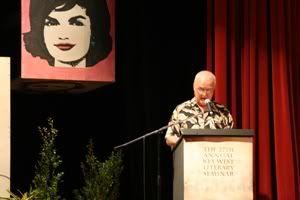 Russell Banks
This week featured an impressive array of writers including Barry Unsworth, John Burnham Schwartz, Calvin Baker, David Nasaw, William Kennedy, Andrea Barrett, Elizabeth Gaffney, Samantha Hunt, Alan Cheuse, Marilynne Robinson, Thomas Mallon, Madison Smart Bell, Valerie Martin, Francisco Goldman, Russell Banks, Joyce Carol Oates, Chantal Acevedo, Rachel Kushner & Anchee Min.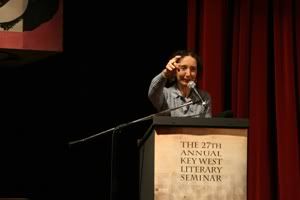 Joyce Carol Oates
The sessions seemed to me to be more interesting and somewhat better than those from the first session. The discussions were more lively and the participants more engaged than the first session. Of course there was still the full complement of parties, dinners and receptions to enjoy.
Barry Unsworth & Rachel Kushner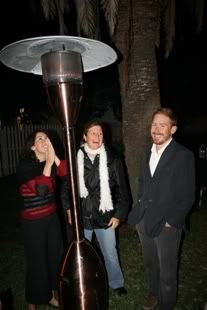 Ashley, Kathy & Arlo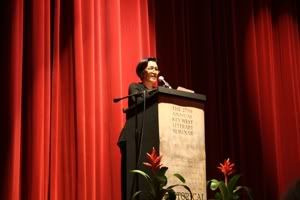 Lyn Kaufelt
There was also a better vibe in the crowd as many in the crowd were writers themselves who had been participating in the midweek workshops between sessions. The mix just created a better atmosphere that seemed to infect the panelists. In fact the panelist even seemed to enjoy more local friendly pastimes than usual as many of them ventured out to enjoy the Key West night life. We hung out with a large group of writers at the Green Parrot where they enjoyed the musical styling's of the Spam Allstars.
Francisco Goldman, Rachel Kushner, John Burnham Schwartz & Calvin Baker at the Green Parrot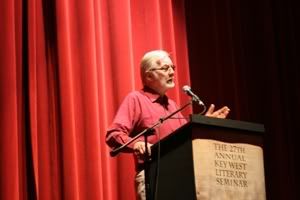 Barry Unsworth
Andrea Barrett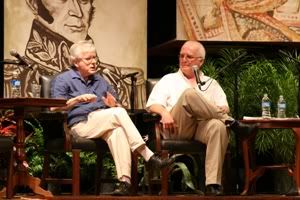 Thomas Mallon & Russell Banks
Joyce Carol Oates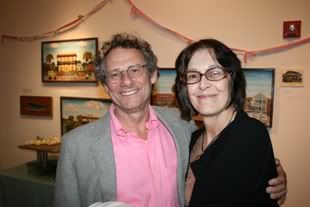 Rick & Janet
Once again, I have too many photos for a single posting so I will be posting two blogs about the second session.
Chantal Acevedo & Francisco Goldman