Final Practice
May 22, 2014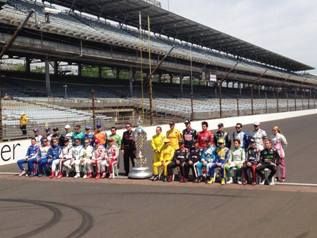 James Hinchcliffe
Final Practice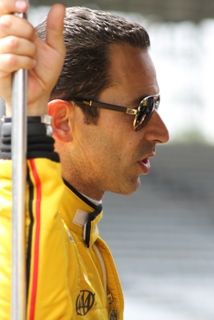 In yet another example of how tradition is being chipped away at the Indianapolis Motor Speedway, there was an additional practice period added to the schedule the Monday after the qualifying weekend. For years, the only additional practice prior to the race itself was the brief one hour session that was held on Carb Day which is now held on the Friday before the race.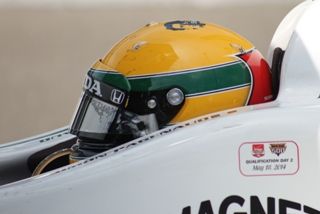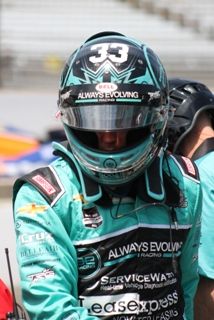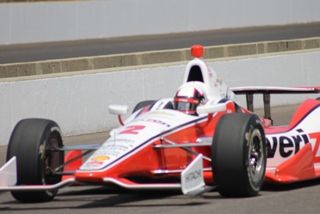 This year a five-hour open practice session was added to the schedule to give qualified teams more time to work on their race set-ups since the qualifying days no longer allow for much downtime to let already qualified cars work under race conditions. Unlike the majority of the changes to the tradition around the speedway, this one was a welcome one indeed. Especially since they allowed all bronze badge holders hot pit access during the entire practice – which is a great perk and perfect since there was not much of a crowd anyway and the congestion in the pits was never an issue.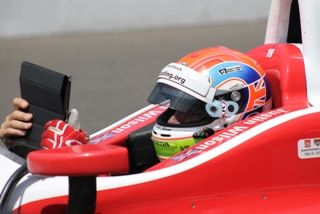 Kurt Busch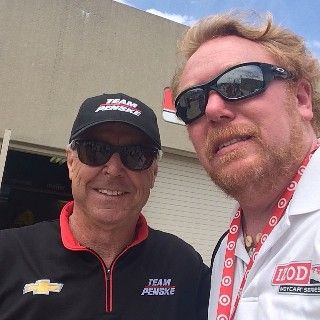 Rick Mears and Michael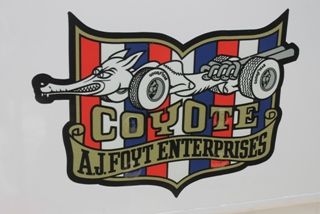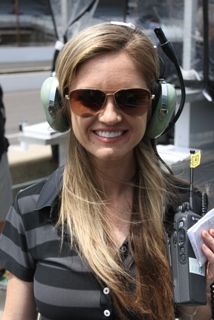 Lindy
It was another perfect weather day as all thirty-three teams took the opportunity to get extensive practice time in. Unlike the single task of just seeking the fastest speed possible to qualify, teams were able to practice long runs, pit stops, full tanks, and running in traffic and it made for some exciting practice with tons of cars, exciting dicing and lots of activity as the teams all made final preps for the race.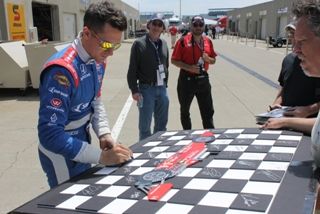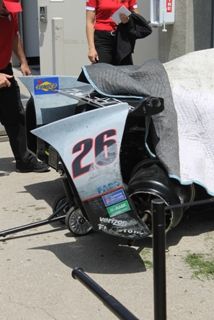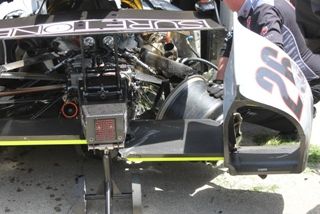 It is so cool to be in the pits when so many cars are on the track and when pit stop practice is being held, it is truly something to behold. There is really nothing else quite like it. Another advantage was that I got to get pretty close while they were taking the official full field photos of all the qualified drivers. Really the access that you get at the Speedway is unparalleled in the world of sports. In no other sport can you get so close to the action and the stars of the sport, it is really cool.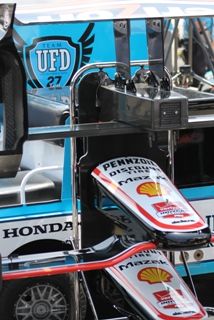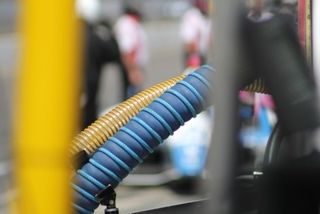 Most of the teams had a good day of practice with one notable exception, NASCAR star and Indy rookie Kurt Busch has a nasty looking accident that totally destroyed his car and put his team behind the eight ball as the race nears. Thankfully, he was unhurt in the savage crash that severely damaged the car, and the team has the better part of a week to repair the car or prepare a back-up in time for the race.
Kurt Busch crash
It was a pretty perfect day for me at the Speedway, I want to thank the Speedway for this excellent change of tradition, hope that this becomes something that they add to the schedule for many years to come.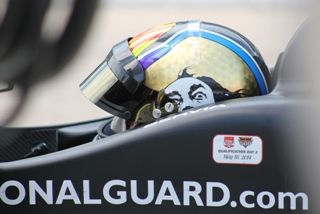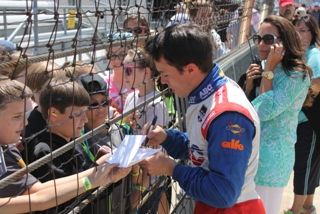 Martin Plowman