500
January 19, 2011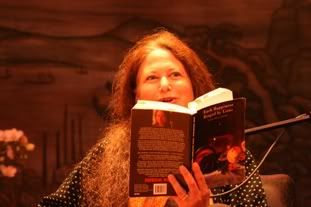 Jane Hirshfield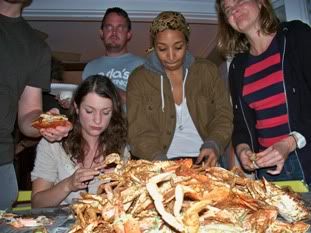 Crab Feast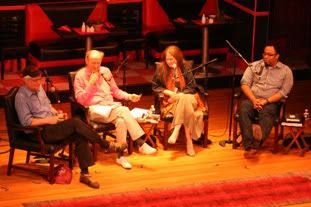 500
Welcome to my 500th blog post spectacular! It has taken me just a few months shy of five years to reach the 500 post mark, a milestone that was certainly never intended when we started this blog to document our summer-long cross country trip back in 2006.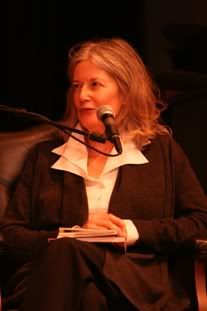 Elizabeth Berg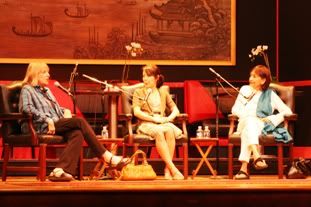 Gael Greene, Bich Minh Nguyen & Madhur Jaffrey
It was begun humbly enough at the suggestion of our niece and nephew who wanted to keep track of our whereabouts as we journeyed across the country. Somehow it caught on, first among friends and family and now with a much larger audience that somehow manages to stumble onto the site from around the globe.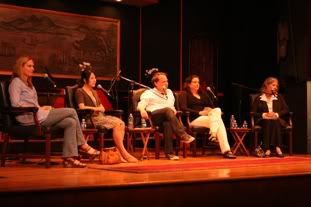 Kate, Bich, Adam, Molly & Elizabeth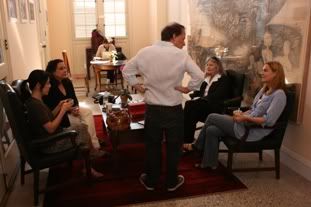 Preparing for the panel in the writer's room
Without any promotion or advertising, this blog averages around 60 unique visitors a day throughout the year, with my annual coverage of the Key West Wiener walk easily my most popular post of the year, snaring thousands of hits from the masses of wiener-dog lovers who follow the happenings of their favorite canines with the devotion of a zealot.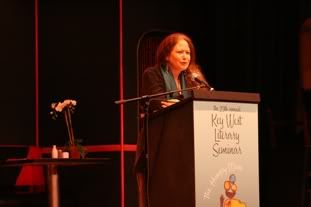 Jane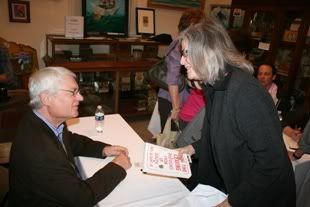 Roy Blount Jr. & Elizabeth Berg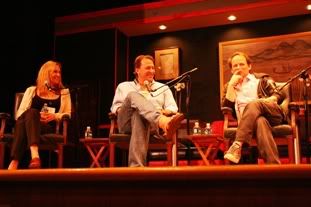 I had every intention of ceasing the blog at the conclusion of our trip, but for some crazy reason, people seem to enjoy it and I had numerous requests to continue, so here we are almost 5 years later, still going on about our crazy life here on this small island that we call home. Kathy has been hinting around that perhaps it is time to give it up; she is sometimes taken aback when people seem to know all about what we have been up to. She also argues that I only post about the fun things that we do and that people have a misconception that our lives are more fun and glamorous than the blog lets on. Most people, I say, have little interest in the mundane details of who cleaned the cat box or what we had for dinner (unless we ate out).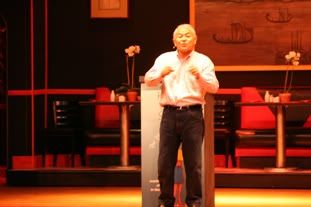 Mas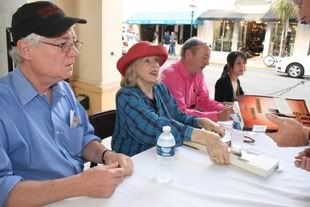 Roy Blount Jr., Gael Greene, Billy Collins & Bich Minh Nguyen
For now, it is not too much of a hassle, so I will continue posting. I try to only focus on the more positive aspects of what is happening around us, staying away from topics that are too subjective or personal, like politics, religion and the like- there are plenty of options out there to delve into such things. I also try to post mostly flattering photos of people, places and events. The photography is to me, much more interesting than any of the written part anyway. In 500 posts, I have only had two requests to remove a photo that someone did not like (which I did immediately).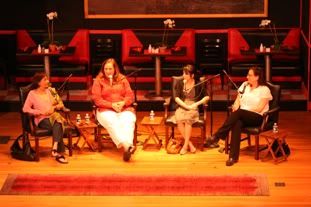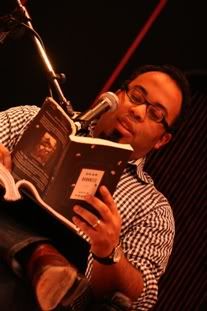 Kevin Young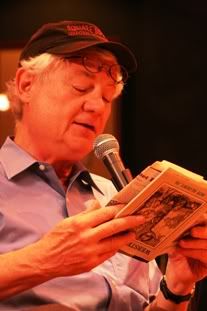 Roy Blount Jr.
This post will wrap up the 29th Key West Literary Seminar, which was a fantastic success. The second session was almost equally as enjoyable as the first, which is not often the case. The writers were a real joy to get to see and hear and even more fun to hang out with at the various social events that they almost all attended (another rarity).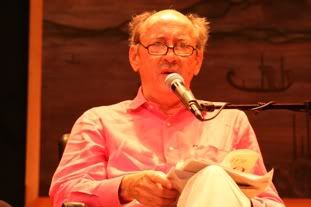 Billy Collins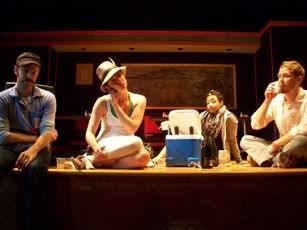 The seminar wrapped up on Sunday afternoon, with a final free and open to the public session, that was well attended and enjoyable and then it was suddenly over. A few of us marked the occasion with a champagne toast on the San Carlos stage and then headed out to the official wrap party at the amazing home of seminar patrons John Padgett and Jacob Dekker. The party was another perfect evening as a weary, but happy staff, crew, board and panelists all joined in the wonderful party celebrating another great seminar.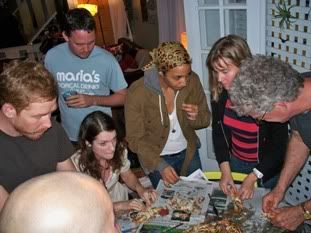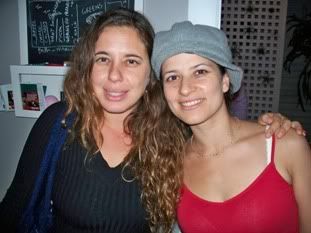 Revati & Shakti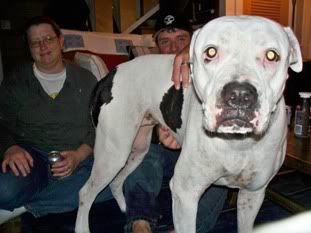 Sweetpea
The unofficial wrap party, was held the next night at the seminar's Love Lane compound, where the core volunteers and staff enjoyed a crab feast , pizza, beer and good company as we were all finally able to simply relax and enjoy another job well done.